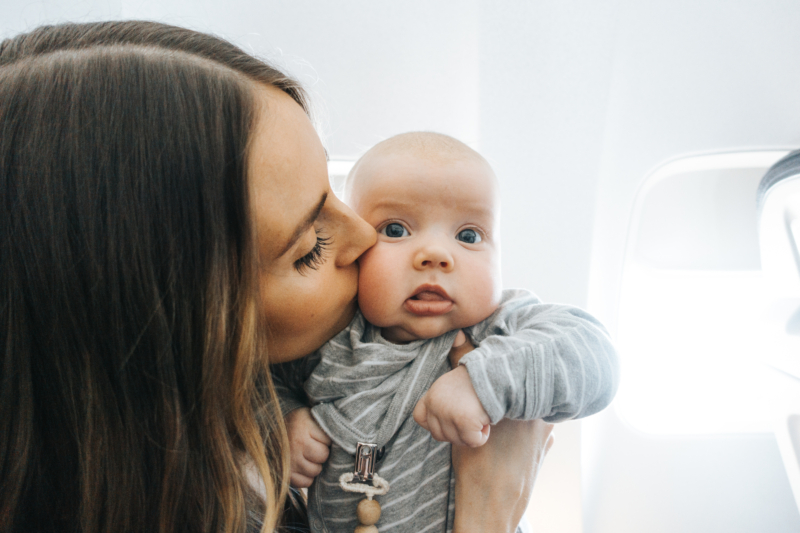 On Thursday we left the rainy gloomy land of Vancouver for hot & dry Arizona. Skipper's first flight, which he was a total champ for. Not that I would expect any less, he's pretty calm all the time (knock on wood). Since Poppy was born we've done quite a few flights with her so I feel like we've figured out a pretty good system with travelling as family. I had a couple requests for travelling with toddlers tips, here are a few listed below.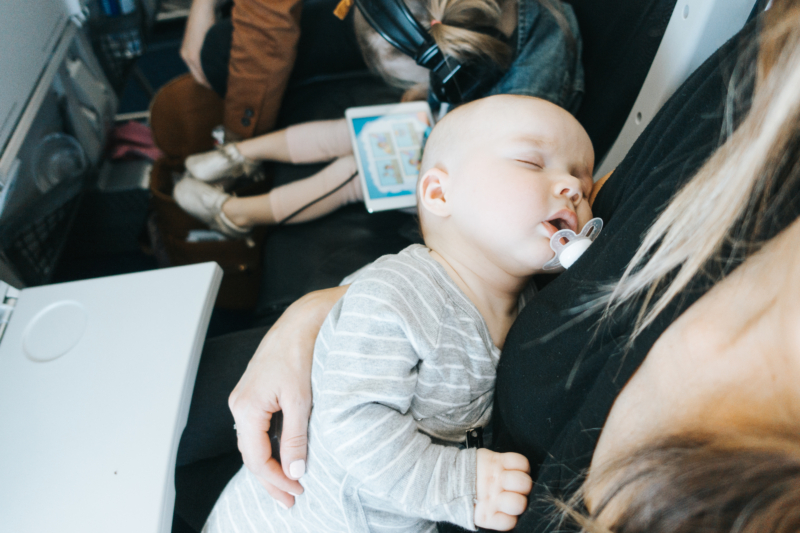 Travelling with Toddlers/Babies
Snacks, of course. We bring pouches & crackers. I also like to pack a couple melt-down-avoiders like a lollipop or chocolate for when all else fails and you need a major distraction.
A loaded iPad. Don't forget to download some shows ahead of time because airport wifi sucks. Before Poppy was 3 and down with headphones we let her just listen to audio quitely out loud (don't make everyone suffer through the sound of cartoons).
Before Poppy was old enough to have a seatbelt, and now its Skipper I always bring a carrier of sorts (Ergo or Wildbird) for my own peace of mind. I like to have them strapped on during take off, landing, or turbulence.
Encourage sucking during take off and landing to avoid plugged ears. Breastfeed/bottle feed the babe and thats when I pull out a pouch for Poppy to suck on.
We gate check the stroller so we don't have to carry everything through the airport.
They board small children first, but I prefer to wait until the line is gone, less time on the plane the better!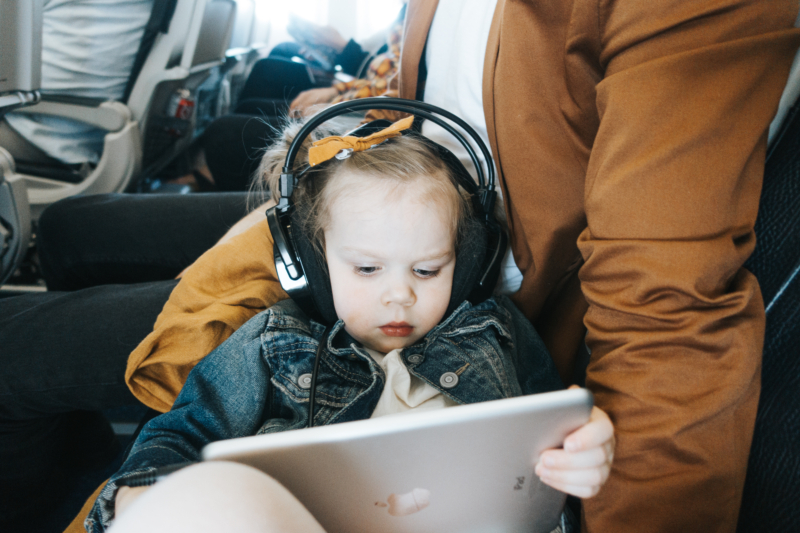 I know you're probably sick of me complaining about the weather ( unless you're from Vancouver then you get it) but it's been SO WET, recording breaking winter & spring for rain. Waking up these past few mornings to sun is glllorrrrrrioouussssss!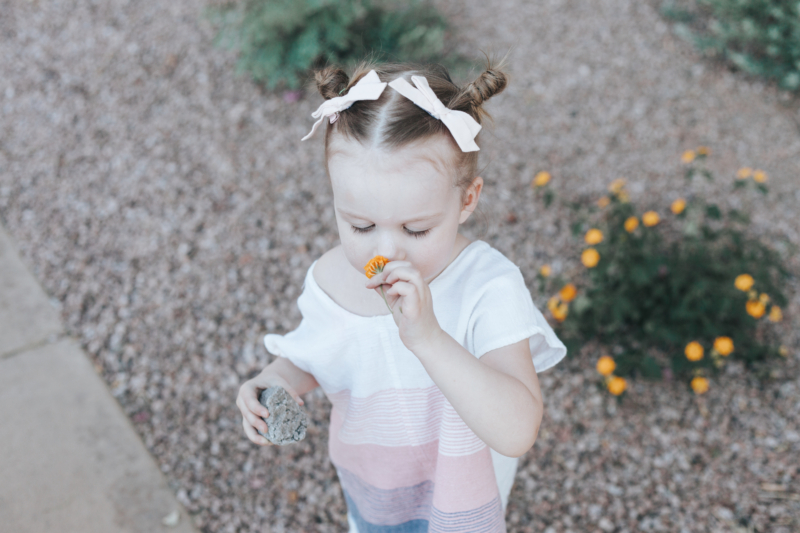 Poppy picking flowers and collecting rocks, it's so sweet how little girls just can't pass a flower without picking & smelling it. Simple pleasures.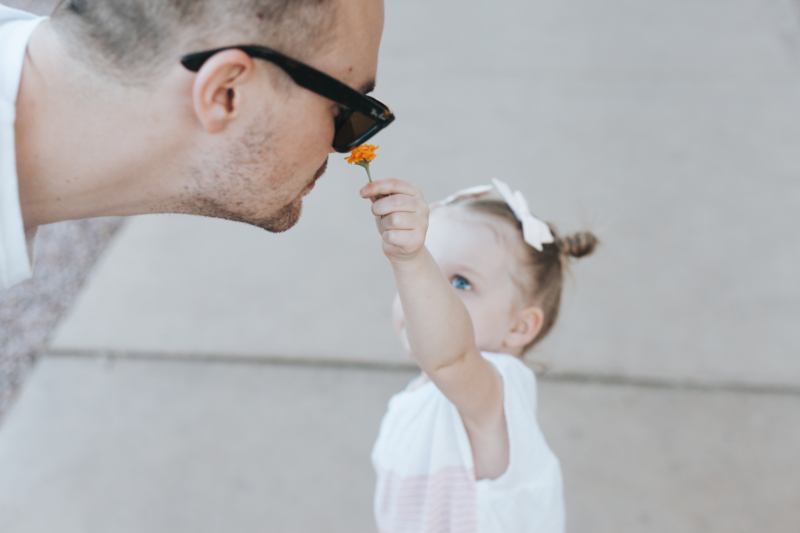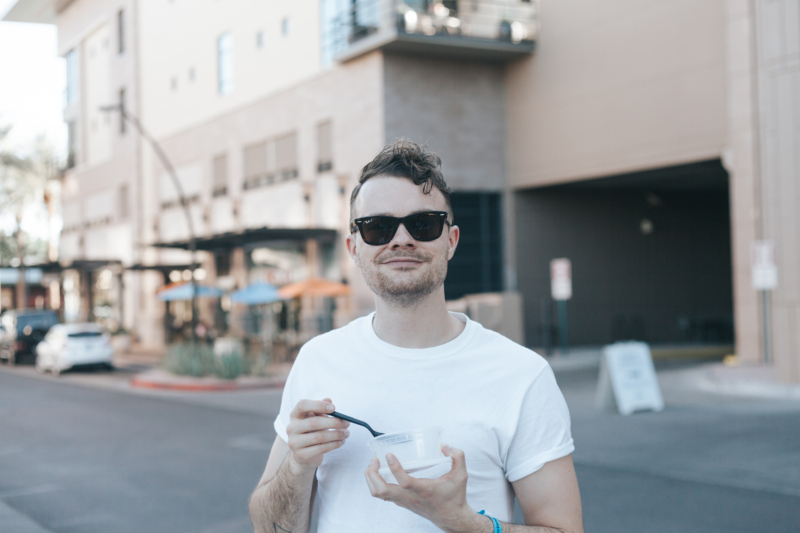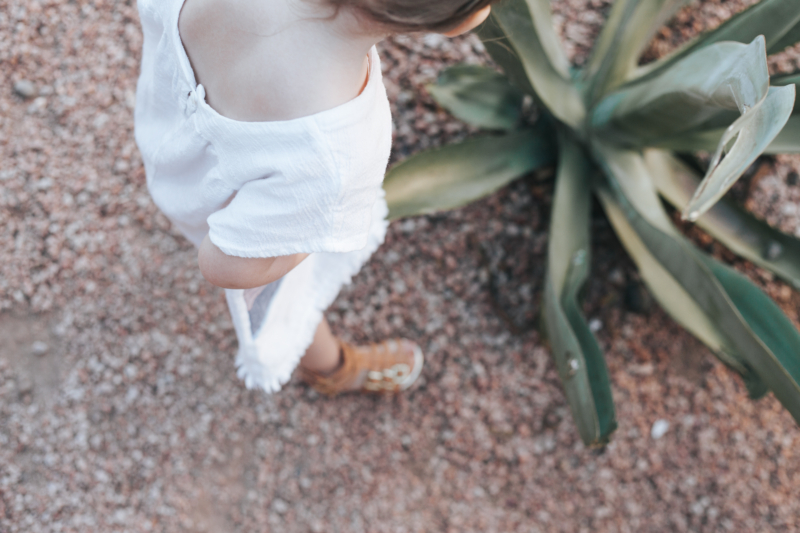 Touching all the cacti "What are these??"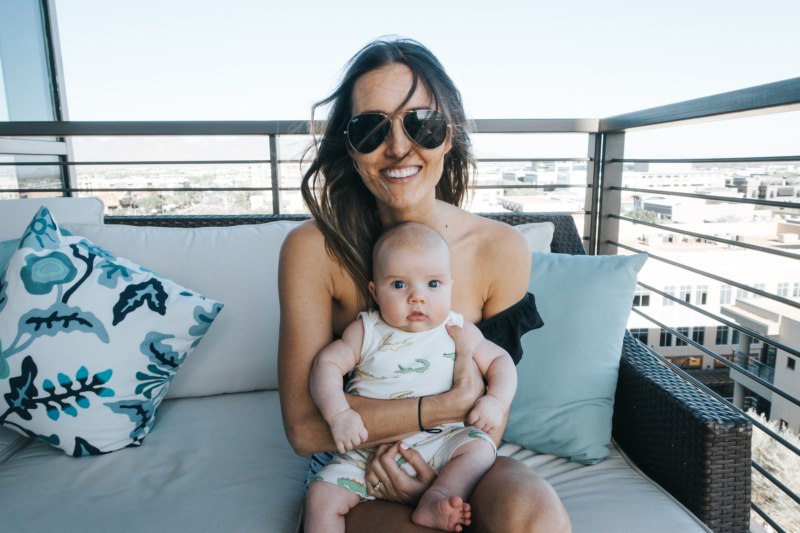 This little chunk has been super warm here, we ordered a stroller fan on Amazon that has been a lifesaver, we're constantly misting him with my make up mist bottle, and putting cold wash cloths on his head. I can understand now why people that live in the south crave colder weather, if I had to do it everyday I would probably get pretty sick of it too.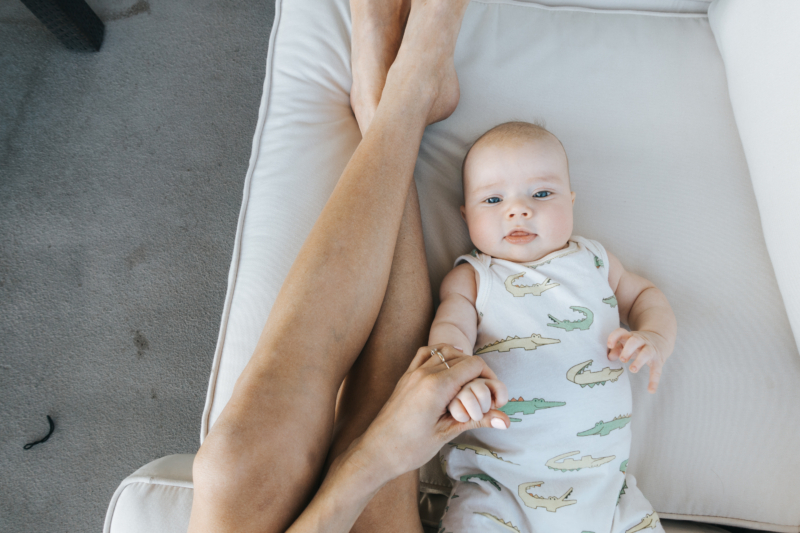 We're enjoying our last couple days of lazing around in the sun trying not to look at the forecast at home!
Shop Similar Styles
---