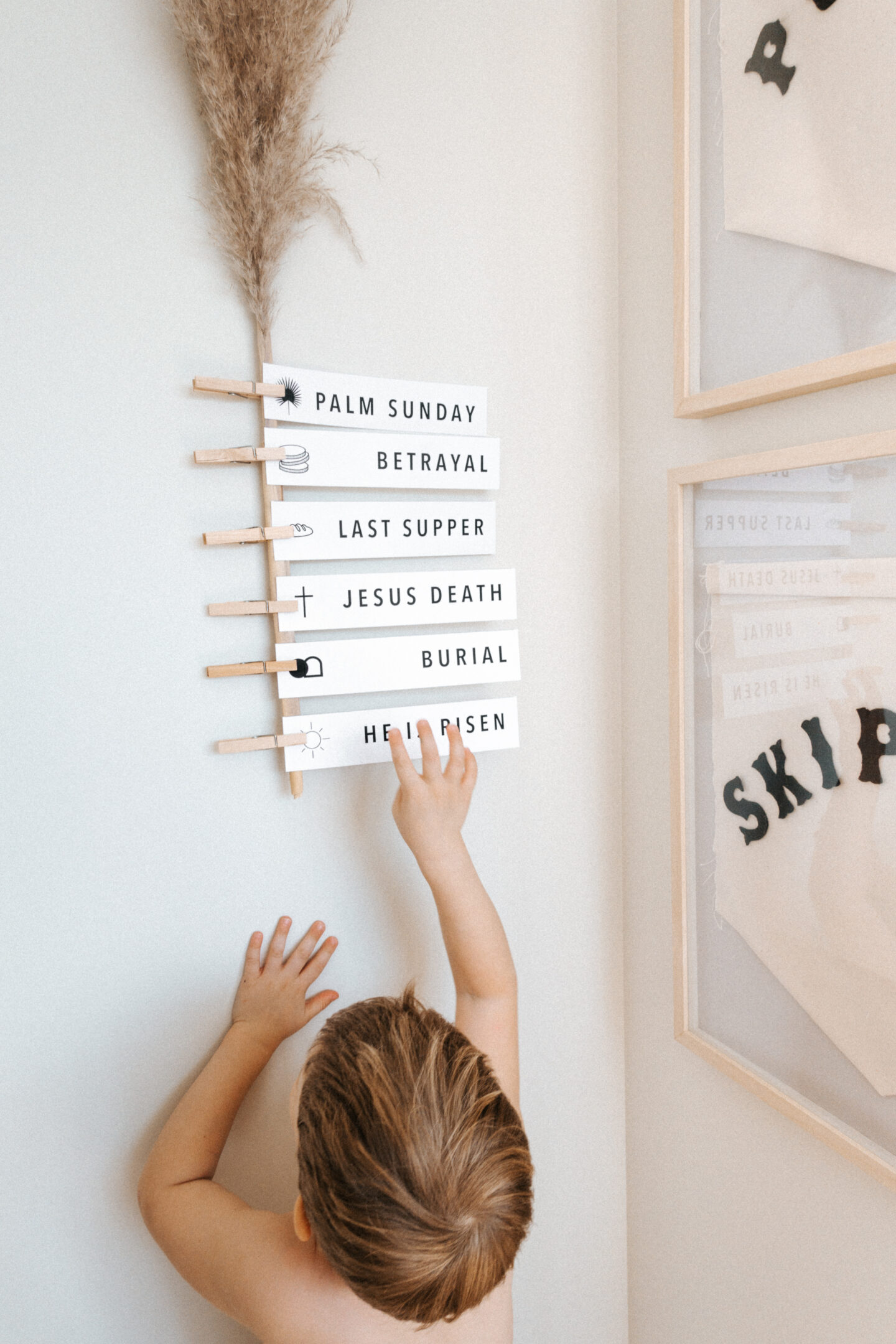 Obviously inspired by the home schedule I last posted, I thought I would do a countdown to Easter (based off of the biblical events). Easter is the most special "holiday" to me, there's just so much weight on the events that we are remembering. It's important to me that my kids know what it's all about and not just associate the holiday with the Easter Bunny and excessive amounts of chocolate. Not that I have anyyyyyything against a good old fashioned egg hunt 😉
It's just an outline for the week leading up to Easter Sunday so you can go through an event each day. We will talk about Judas betrayal on Wednesday, The Last Supper on Thursday, Jesus Death on Friday, Burial on Saturday, and then celebrate the resurrection on Sunday/Monday.
I wouldn't worry about lining the days up though, just go through them as you wish. I'm going to link a few youtube videos at the bottom to help explain the events for young kids. Feel free to leave more resources in the comments.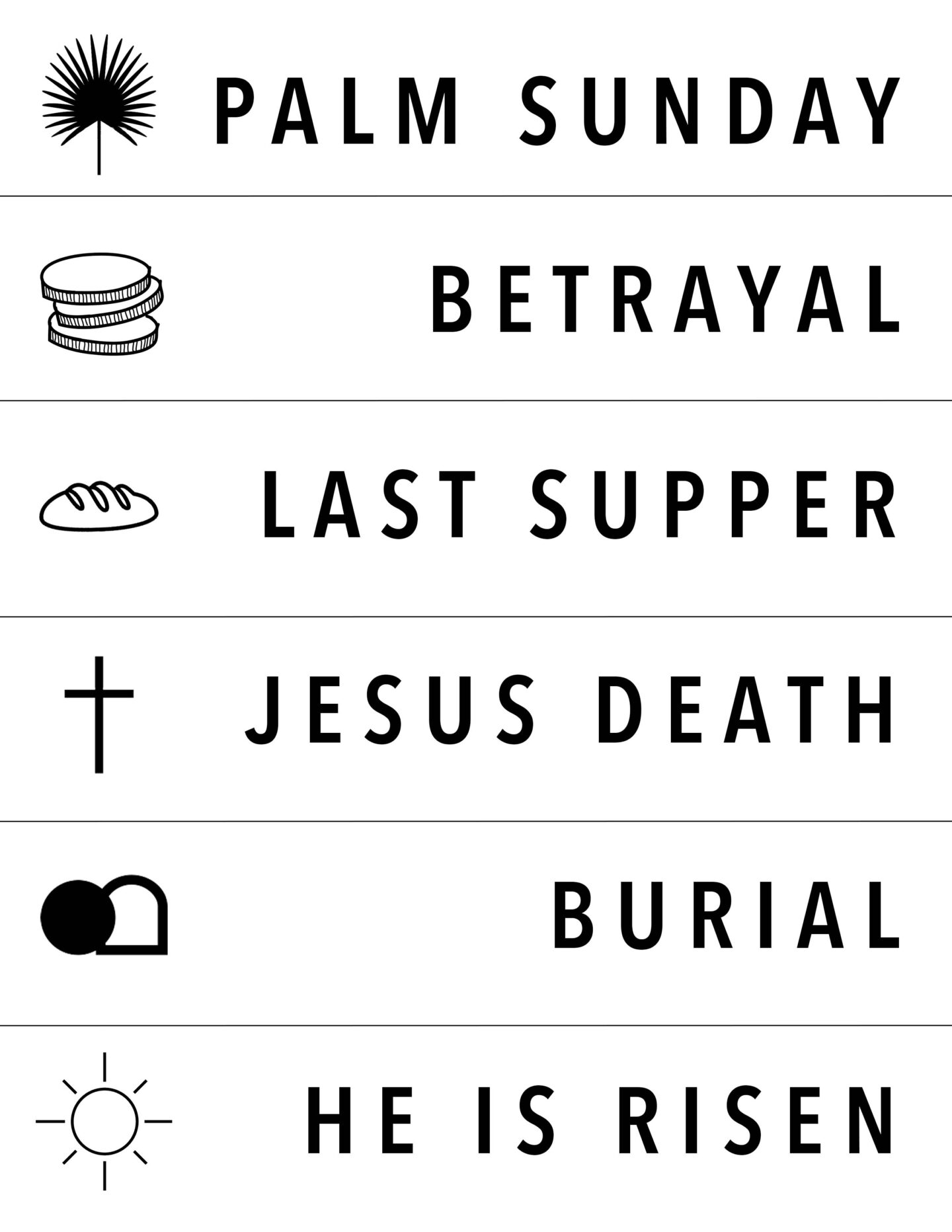 You can cut the strips out and hang them creatively or just leave it as a page and put it on your fridge for the week and use a clothes peg to mark which day you are focusing on. I pegged them to this stem and stuck the pampas grass to the wall with painters tape.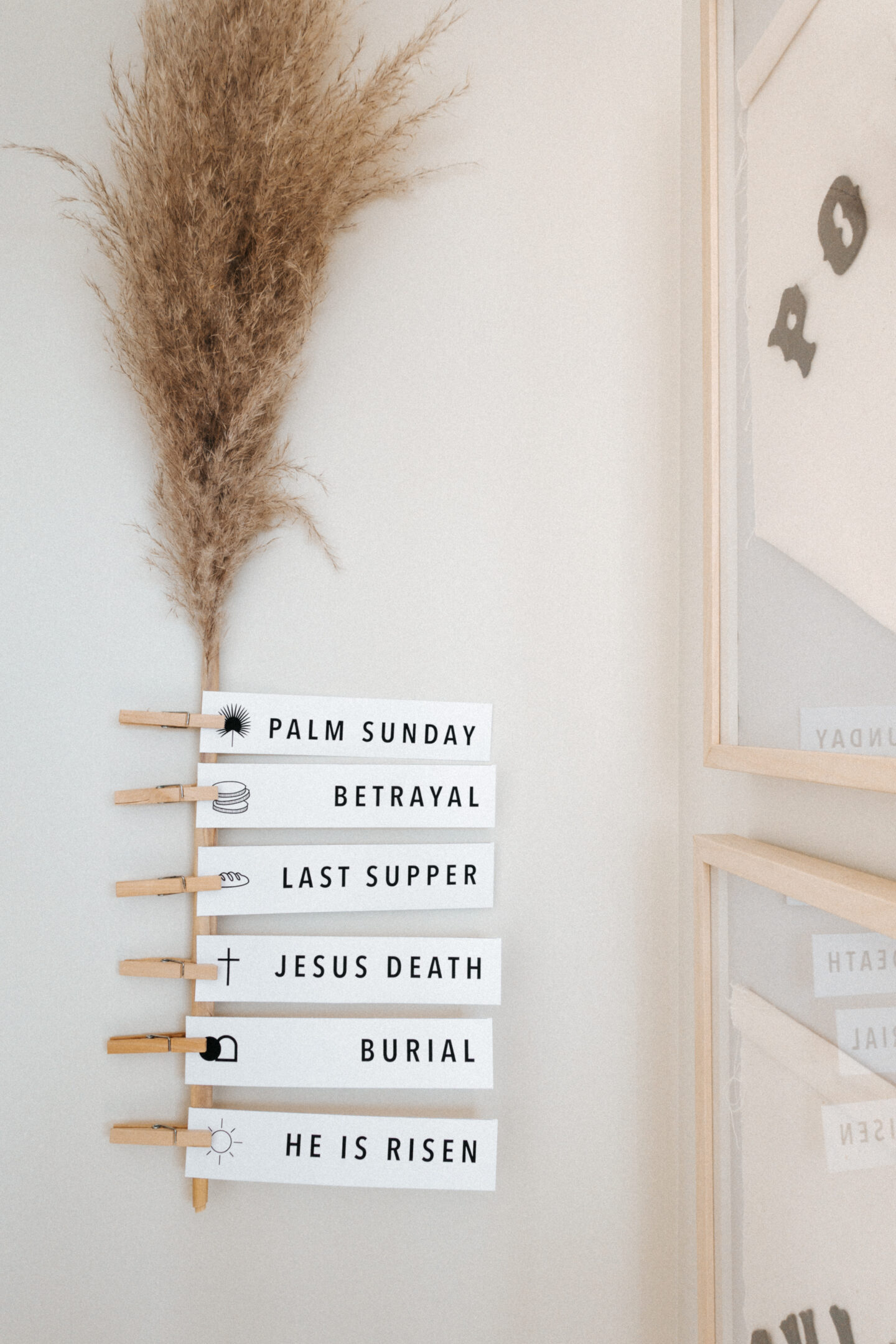 Happy Easter!
Videos: