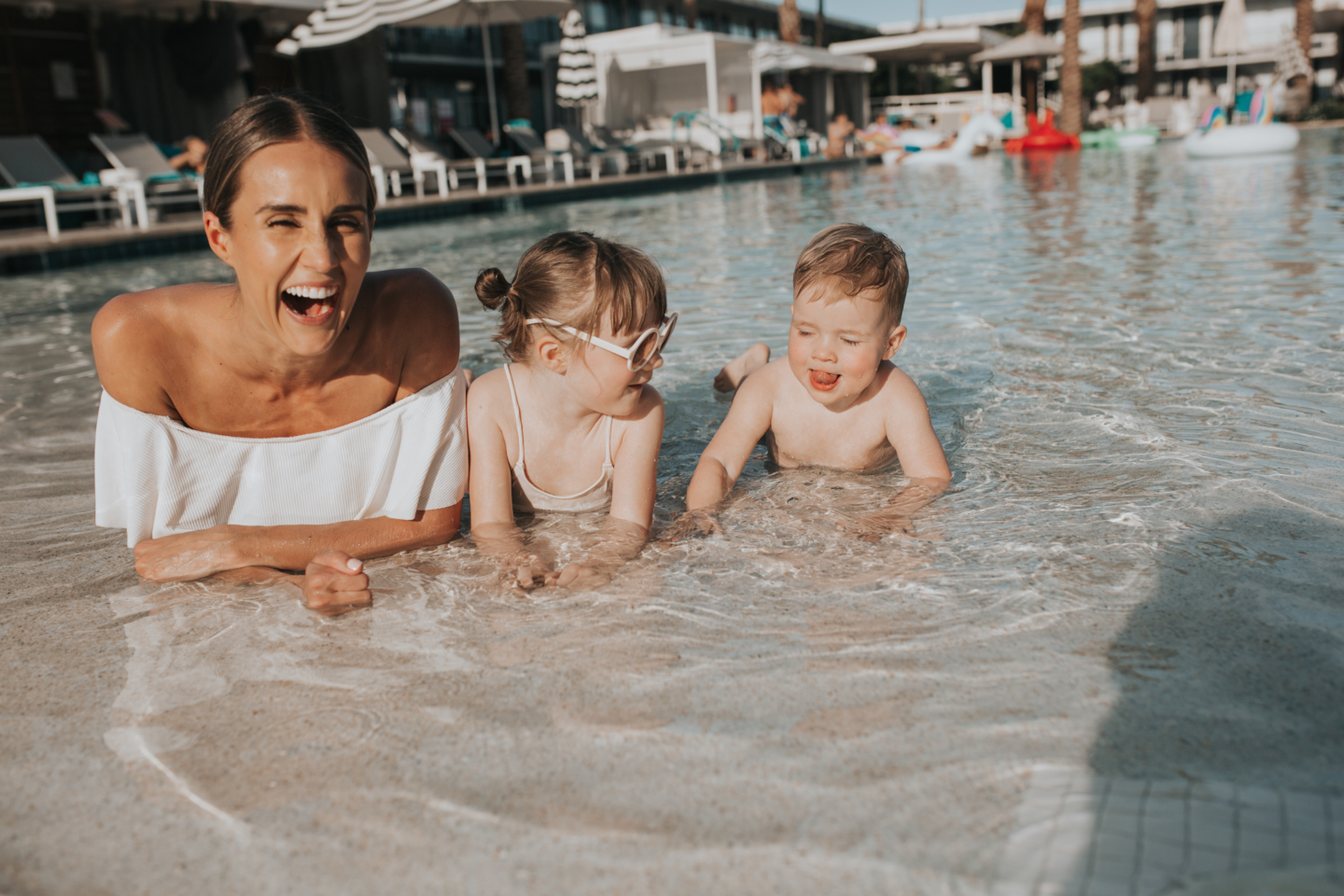 This post is sponsored by Coppertone. All opinions are my own

I'm happy to have teamed up with Coppertone on the release of their 100% zinc-oxide mineral sunscreen with botanical extracts. We obviously love to spend time in the sun and that, especially with kids, requires UVA/UVB protection. Also, as much as I want to deny that my skin will ever age apparently it is inevitable 😉 so finding a good face sunscreen was necessary. I'm really careful about what I put on my and my kids skin so naturally the new formula free of PABA, Parabens, Phthalates, Fragrances, Dyes & Oxybenzone is a good fit for us.

We spent the last week in Arizona playing in the pool with the kids. Poppy is slowly gaining confidence with her swimming and Skip is 100% confident but has no idea how to stay above the surface haha, a lot of chasing required around the water with this guy. At the bottom of the post I've listed some favourite products we kept with us all week that I would recommend if you're spending time at the pool or beach.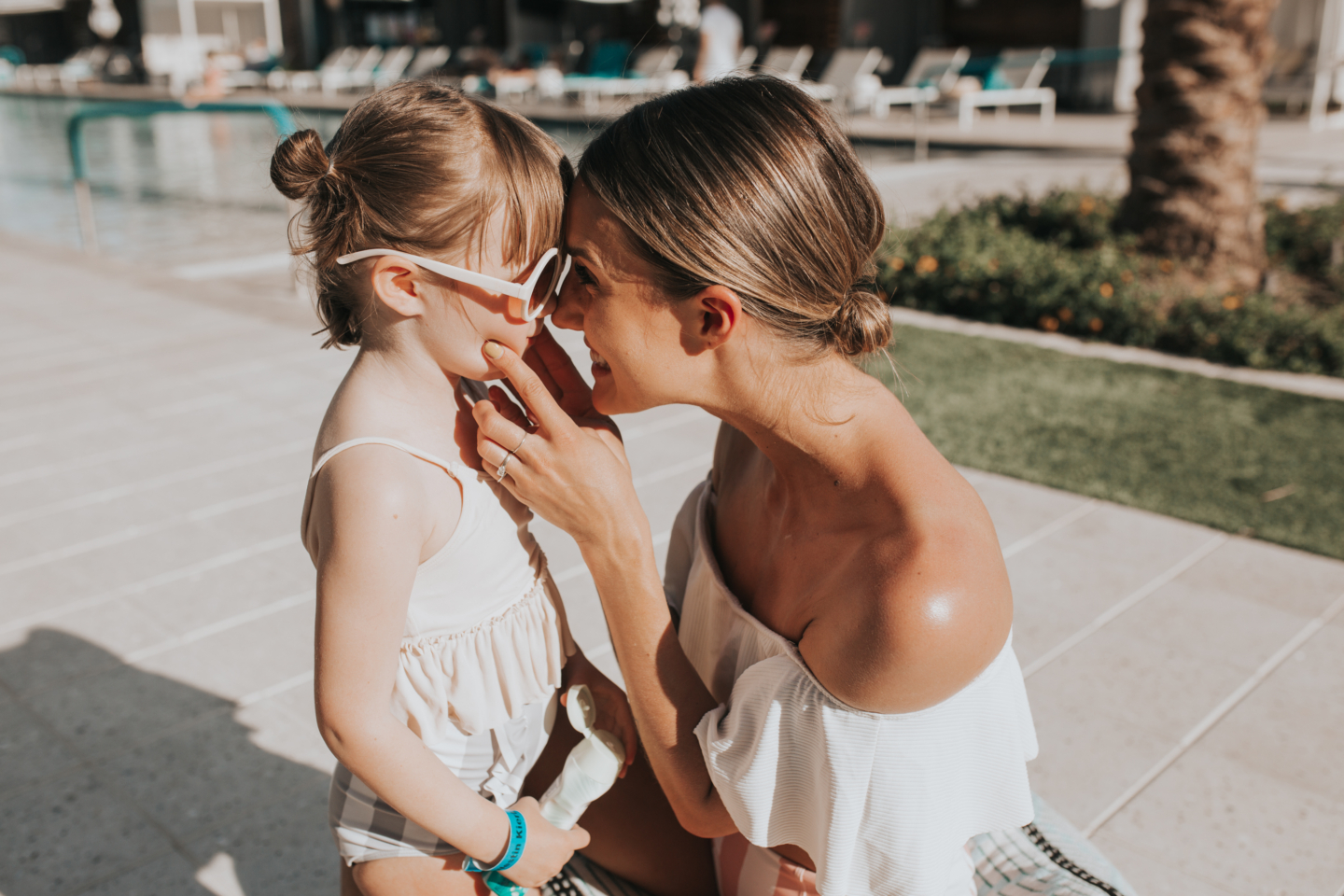 Even before Coppertone released this new Pure & Simple line they have been a long time trusted brand in our family. I can remember the light pink bottle with the little girl and the pup on it being applied to me when I was Skip & Poppy's age. I'm probably not the only one with those memories since this year Coppertone celebrates their 75th anniversary! I'm happy to see they have stayed innovative and aware of health, so we can continue to feel good about using their products.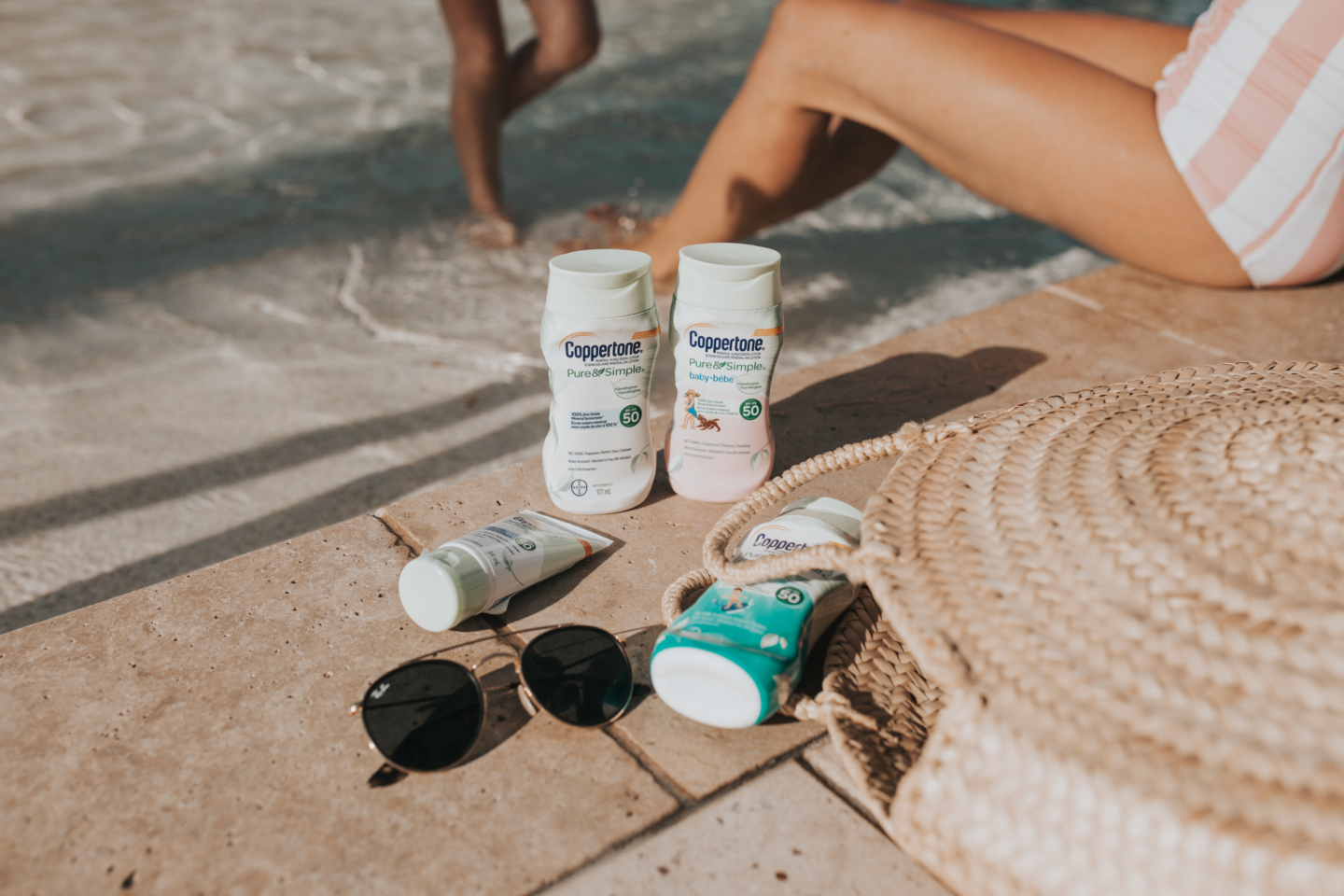 –Sunscreen: We used the Coppertone Pure & Simple SPF 50 Face sunscreen & Body sunscreen for David and I, and the Kids bottle for Poppy & Skip (It is also available in Baby). To be sure this product is suitable for you, always read and follow the label
-Hats: I found these hats on Amazon before our trip, they are essentially a swimmers cap with a brim so that they don't come off in the water. They have been great!
-Floaties: I like these ring style floaties because they then kids can just bob around in the deep or shallow end without me worrying.
-Swimsuits: I ordered long sleeve swim tops for the kids from Kortni Jeane which was definitely key in keeping them from getting too much sun.
-Blanket: If you're doing a beach trip I love my Gathre mat for the sand.
–Toys: Sand (or pool) toys made from recycled plastic containers.