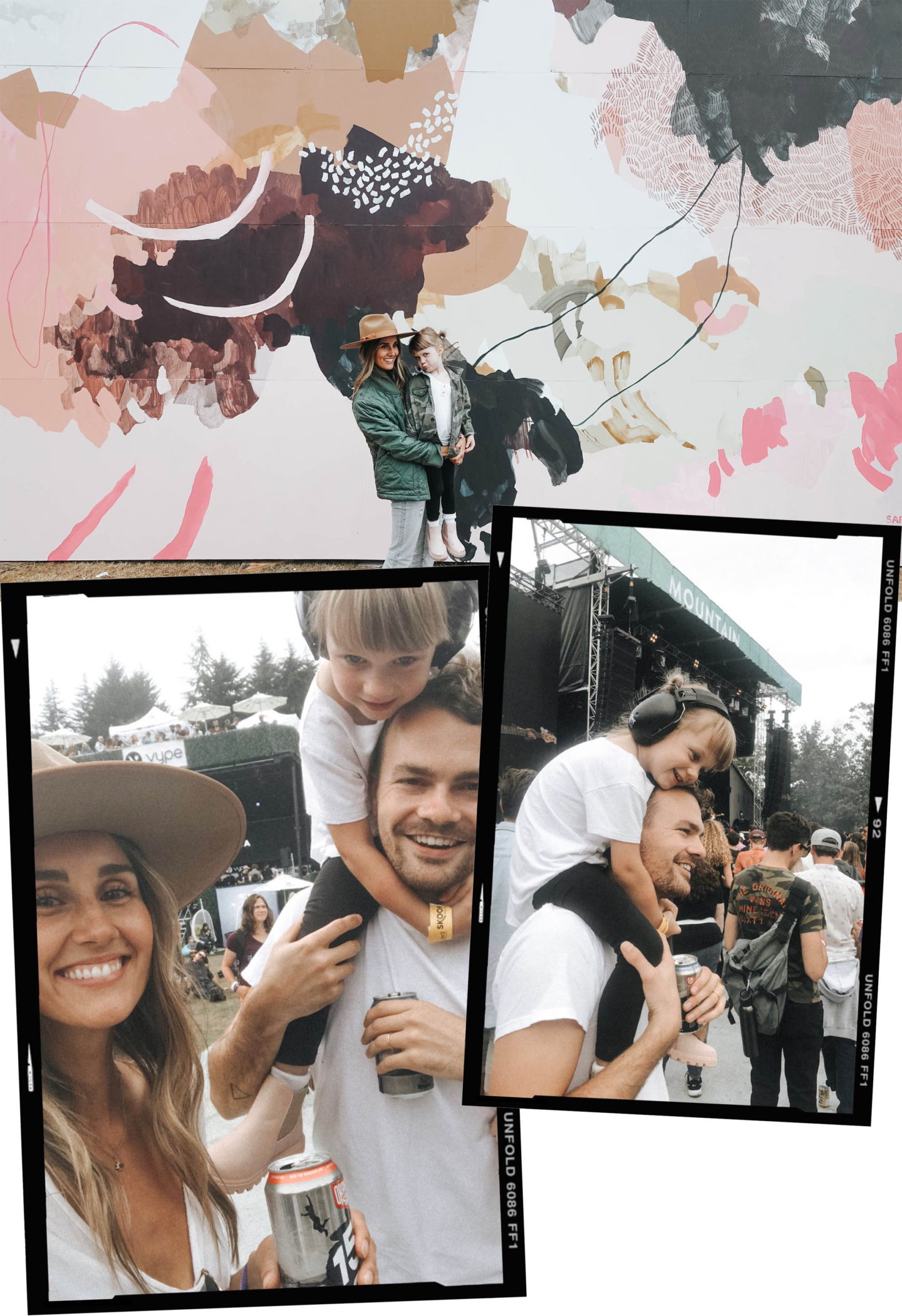 We spent this past weekend at SKOOKUM Festival in Vancouver with Virgin Mobile. It was the first year for this 3 day festival and it was such a fun one! A great lineup of bands, lots of art installations, a kids zone, vendors, and tons of options for food from legit local restaurants.
What really made it top notch was being there as a Virgin Mobile VIP Member. It let us skip the lines, have a private bar in the Member's Lounge which was covered from the rain and had an awesome view of the stage. Also free pedicabs to and from the festival (which was a long walk to parking) basically just the royal treatment. So now I'm spoiled and won't be able to do a festival without it 😉 Now I'm convinced it's definitely better to be a member.
David and I have always been into music and seeing bands live, he is in a band and lots of his friends were performing so that made it extra fun to go spend time there seeing everyone.
We decide to bring the kids on Saturday and they had a blast! It was totally a kid friendly environment, room for strollers, games to play, and obviously lots of room to run around. We'll be back next year for sure!