I've been meaning to put this post together for a while now, sooo finally, here is a collection of some of my favourite of the kids clothing. I like these things for different reasons; comfort, style, function, and I'll share why for each. I also want to be honest and make sure you Mama's know that I get a lot of the kids clothing gifted. I know these pieces are a higher price point and it's not necessarily realistic to fill your kid's closets with these brands. But I'm sharing them all because I love them, and if you can pick some of your favourites for your kids I'm sure you'll love those couple pieces as much as I do! As our precious babies grow out of their clothes, sometimes you can get attached to certain pieces of clothing. I've considered getting a t shirt pillow as a keepsake of my favourite items.
I've realized that quality over quantity can work for kids too. I prefer to do small loads of laundry often rather than one big load of random kids clothes that I don't really love. When they have fewer clothes that are better quality I'm more motivated to put stain remover on right away and keep those pieces nice. They wear those clothes often and (mainly Skipper) has worn holes into them, but that's okay with me because I'd rather them wear something to the ground than have "disposable" feeling clothes (does that make sense? haha).
Anyway! That's more talking than I'd like to do about children's clothing! But one last thing, I also love to get the kids basics from thrift or consignment stores for super cheap. I've also managed to create each of them a few different personalized pieces (with their names or art that they'd like) by looking into custom kids shirts and taking some time out to design each piece to look good for me, and them! I feel it really adds some sentimental value to those items of clothing.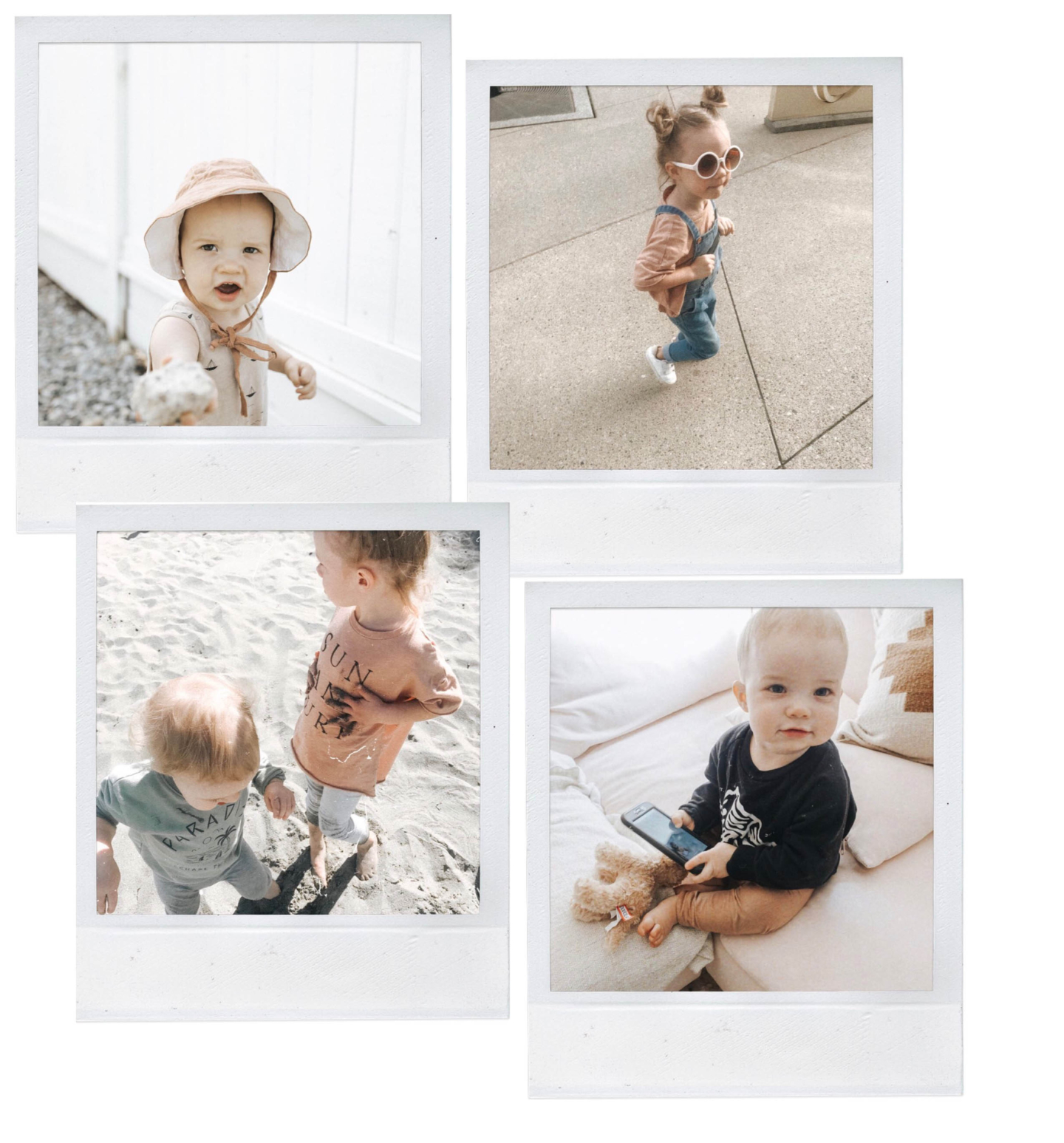 I will list the items by photo order: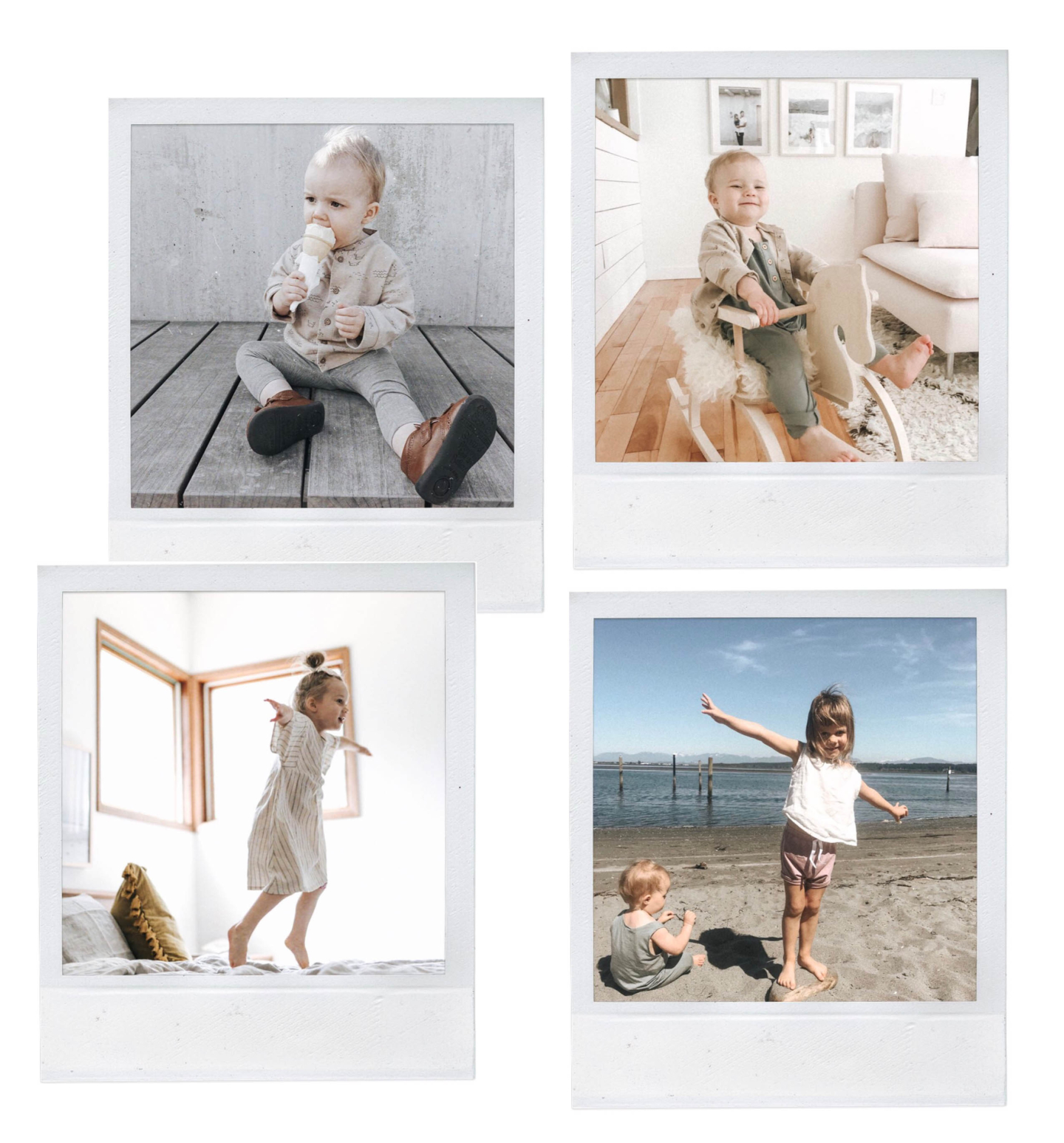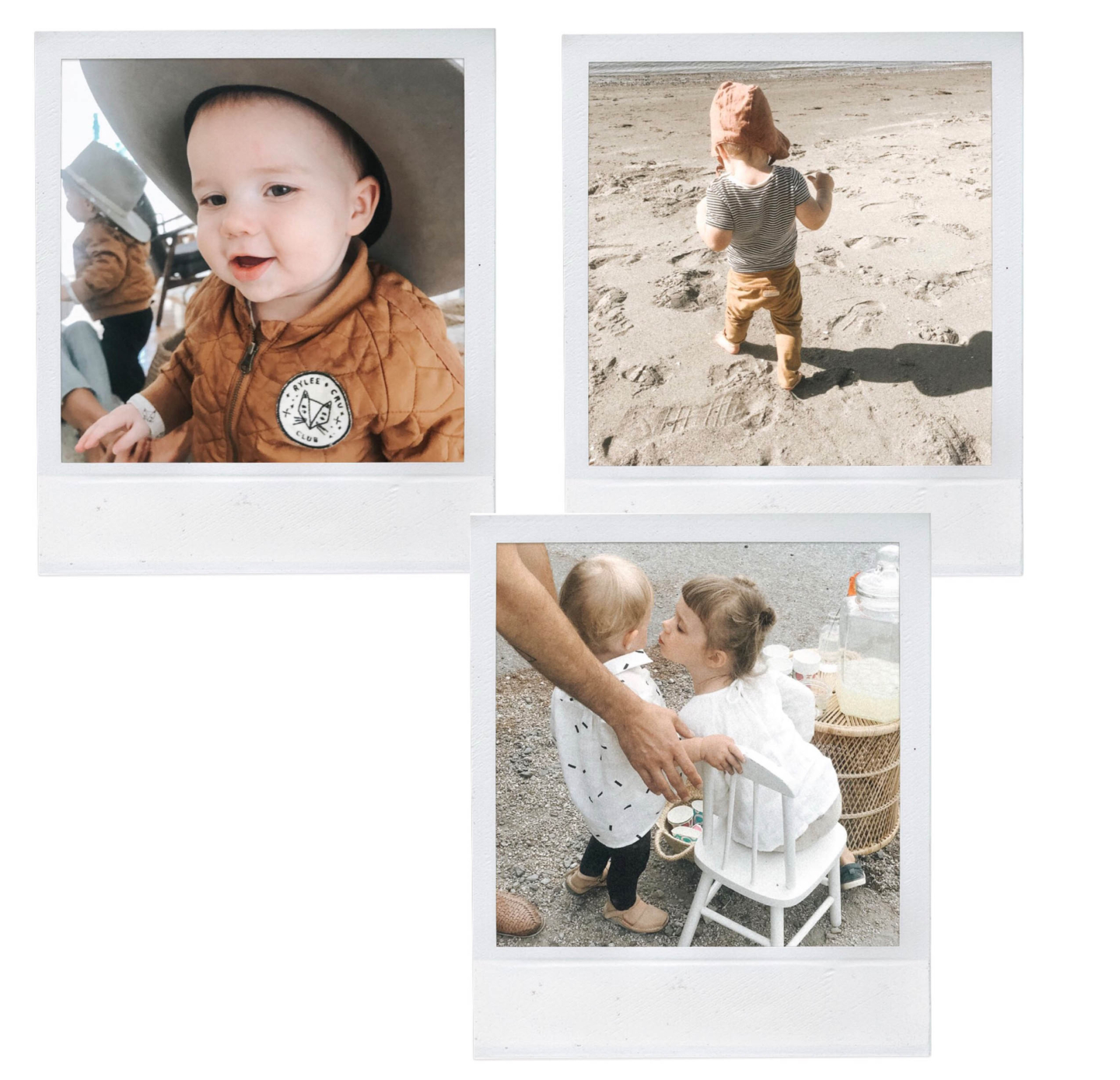 Skip's Bomber – Little Nest & Co – This bomber kills me. It's really stinkin cute.
Skip's Leggings – Kooshoo – These leggings are designed the grow with your kids, they are organic, hand dyed and ethically operated. Overall such a solid brand and product!
Poppy's Blouse – June Isle – These blouse is comfy and lightweight, we use it most often to layer with overalls or tuck into a skirt. The cut of it is so sweet. Skip's Shirt – Little Nest & Co – He looks like such a little man in this shirt. Photos don't do the fabric justice, it's very light, flowy, and soft.