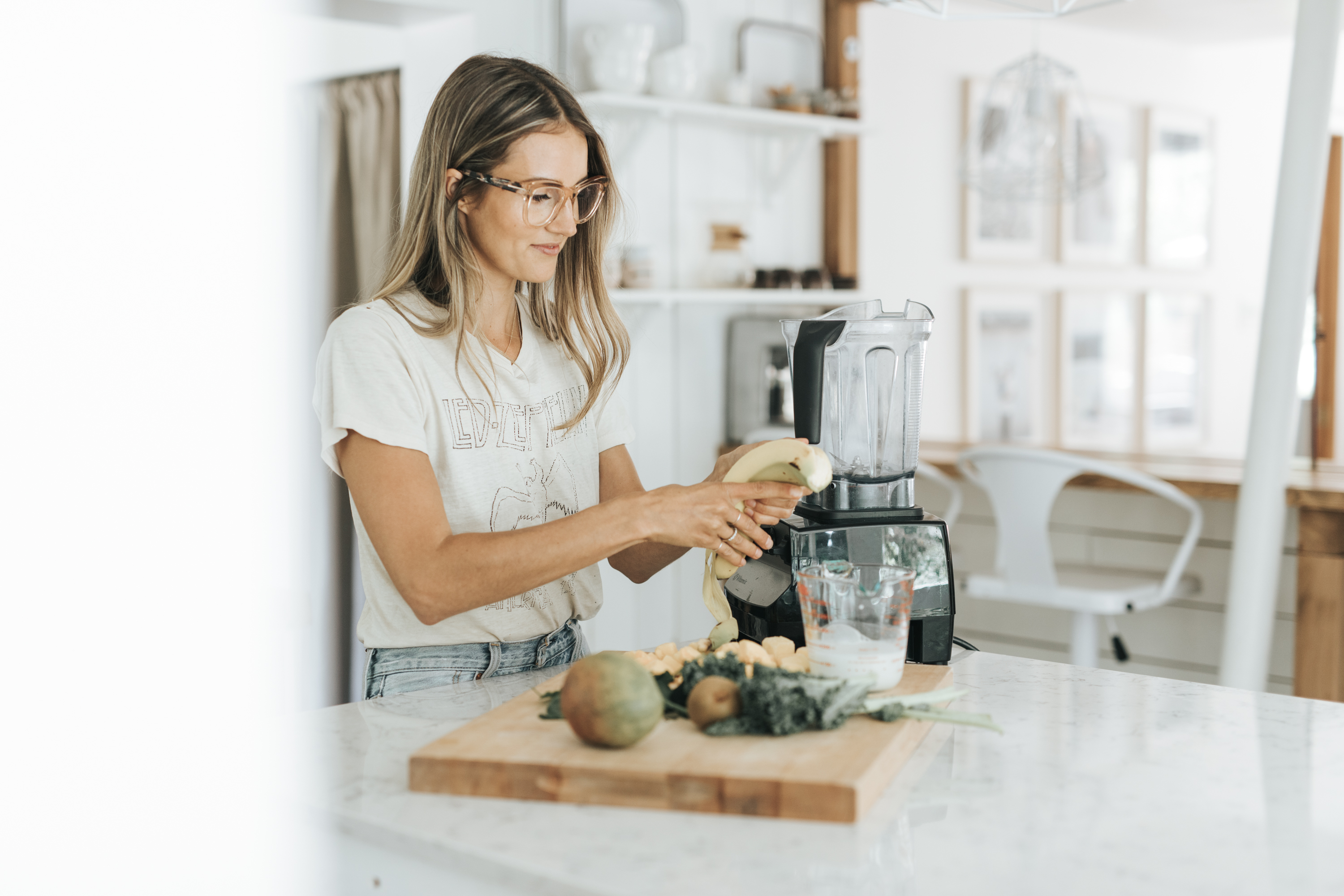 Smoothie bowls are my morning go to for breakfast, I enjoy them and I can put lots of healthy stuff into them for my own and enjoyment and without the kids knowing what they are eating! For this recipe I've teamed up with IRIS to load it with ingredients that are good for your eyes. It's easy to take eye health for granted when you are young, but it's actually super important to be proactive about it so you can hopefully avoid running into vision troubles as you age.
Leafy greens are a big one for eye health, along with seeds. So in this smoothie I included kale, spinach, flax seeds, hemp seeds, and chia seeds.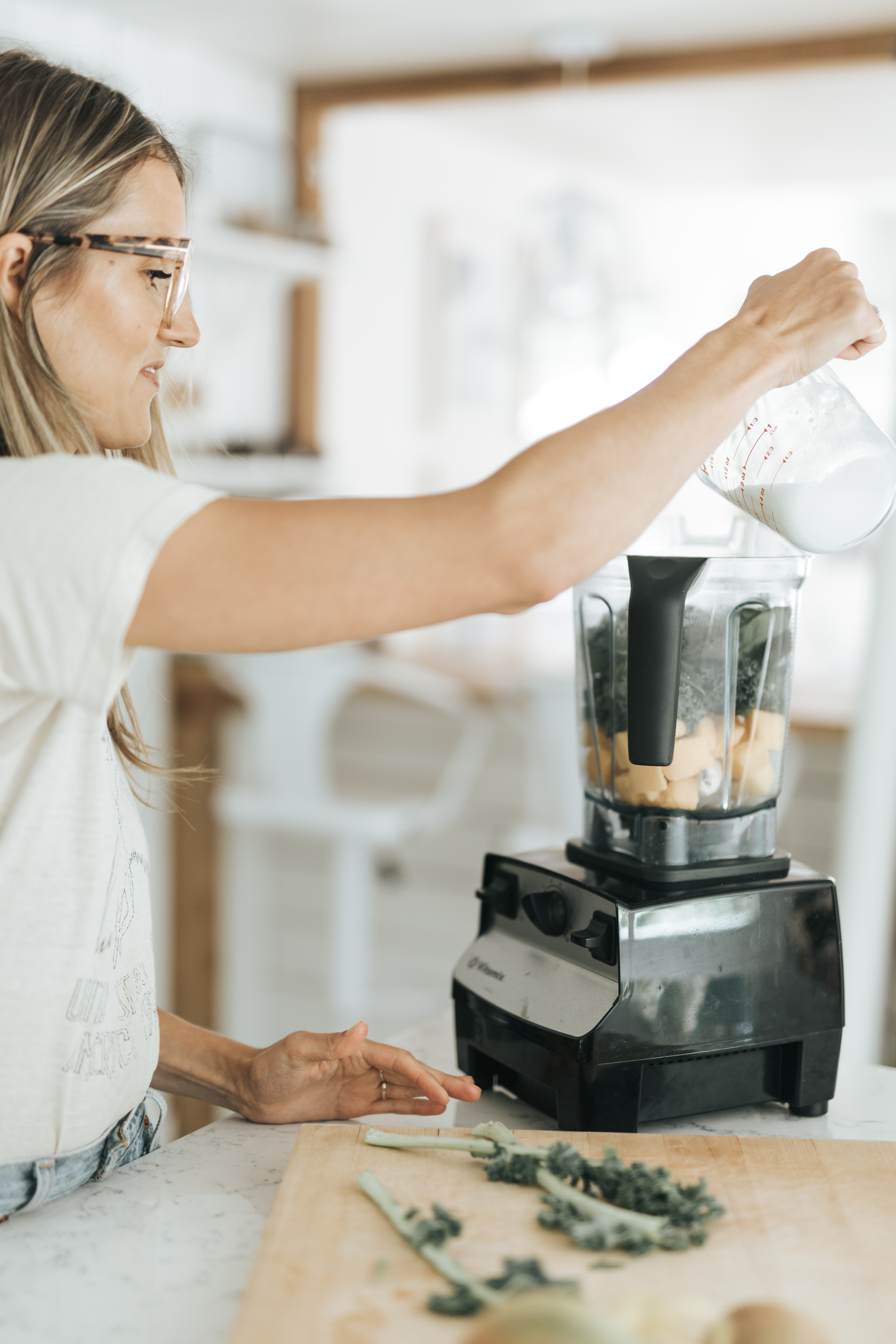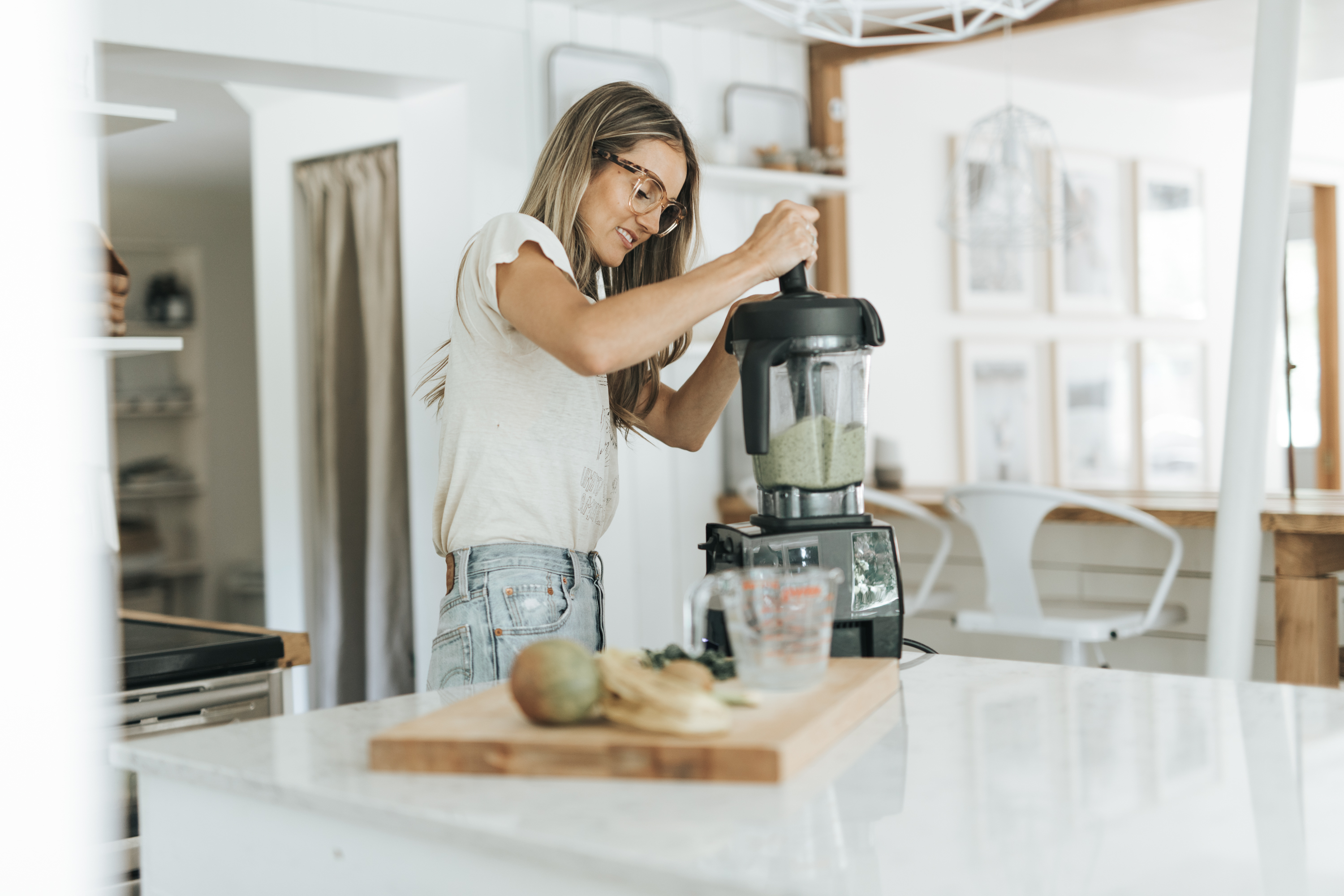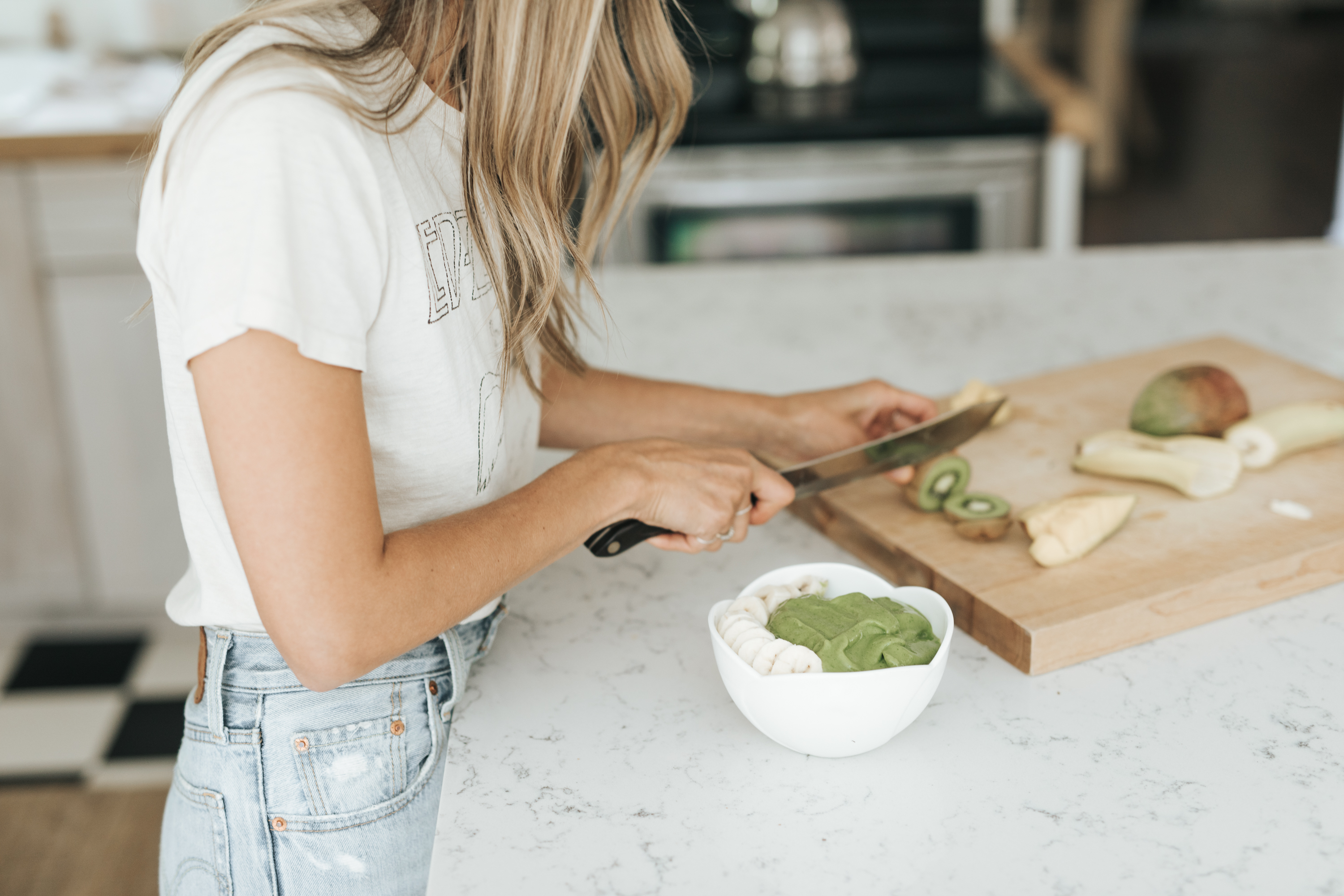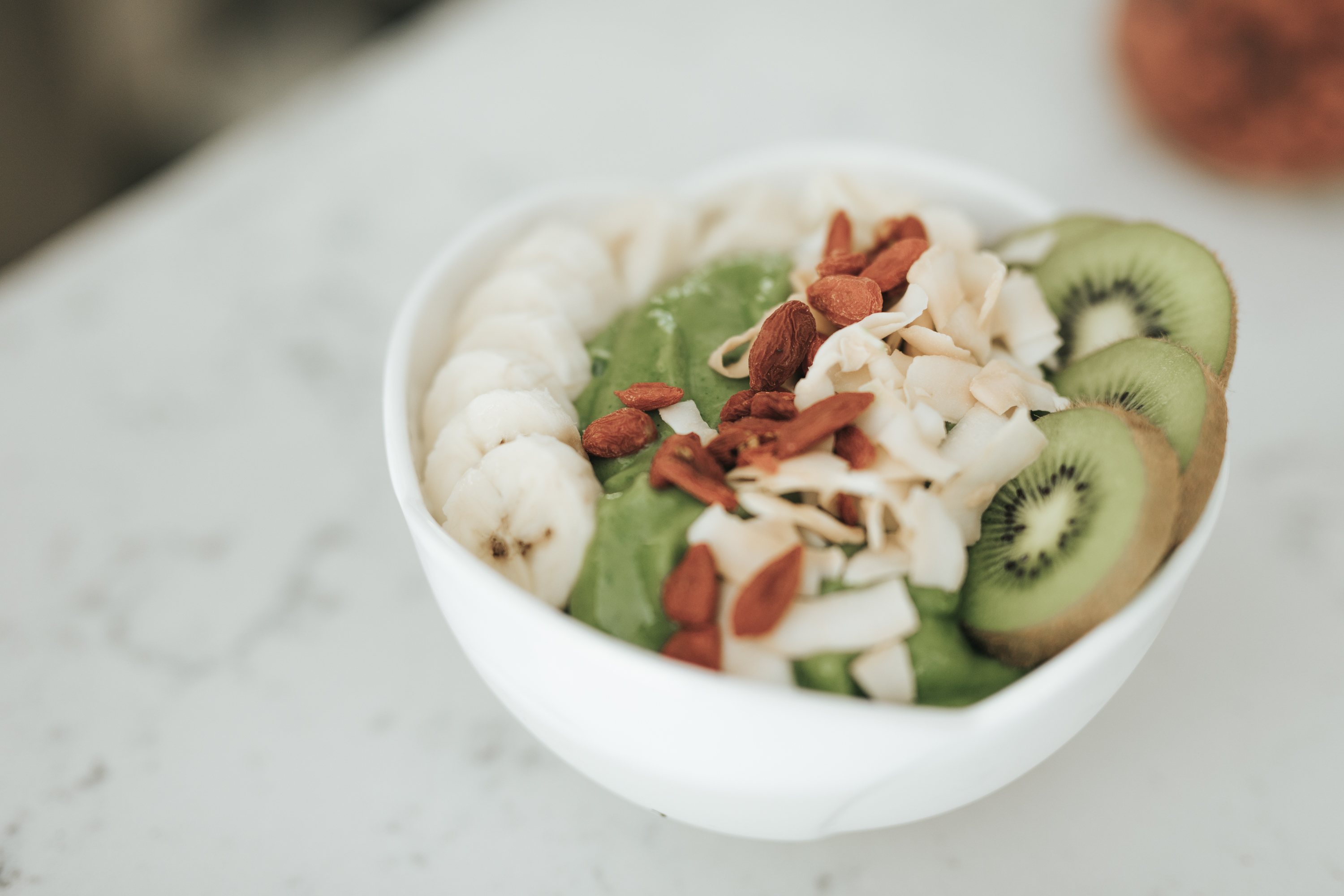 1 Banana
1 Cup Frozen Mango
1 Stalk Kale
1 Handful Spinach
2 Tablespoons Ground Flaxseed
1 Tablespoon Chia Seeds (should be blended)
1 Tablespoon Hemp Seeds (Can be blended on served on top)
½ – 1 ½ cups non dairy milk
Put all ingredients into blender, If you like a thicker consistency then use less liquid. If you want to drink through a straw add extra milk & water.
Toppings I used:
-Banana
-Goji Berries
-Toasted Coconut Flakes
-Kiwi
-Fresh Mango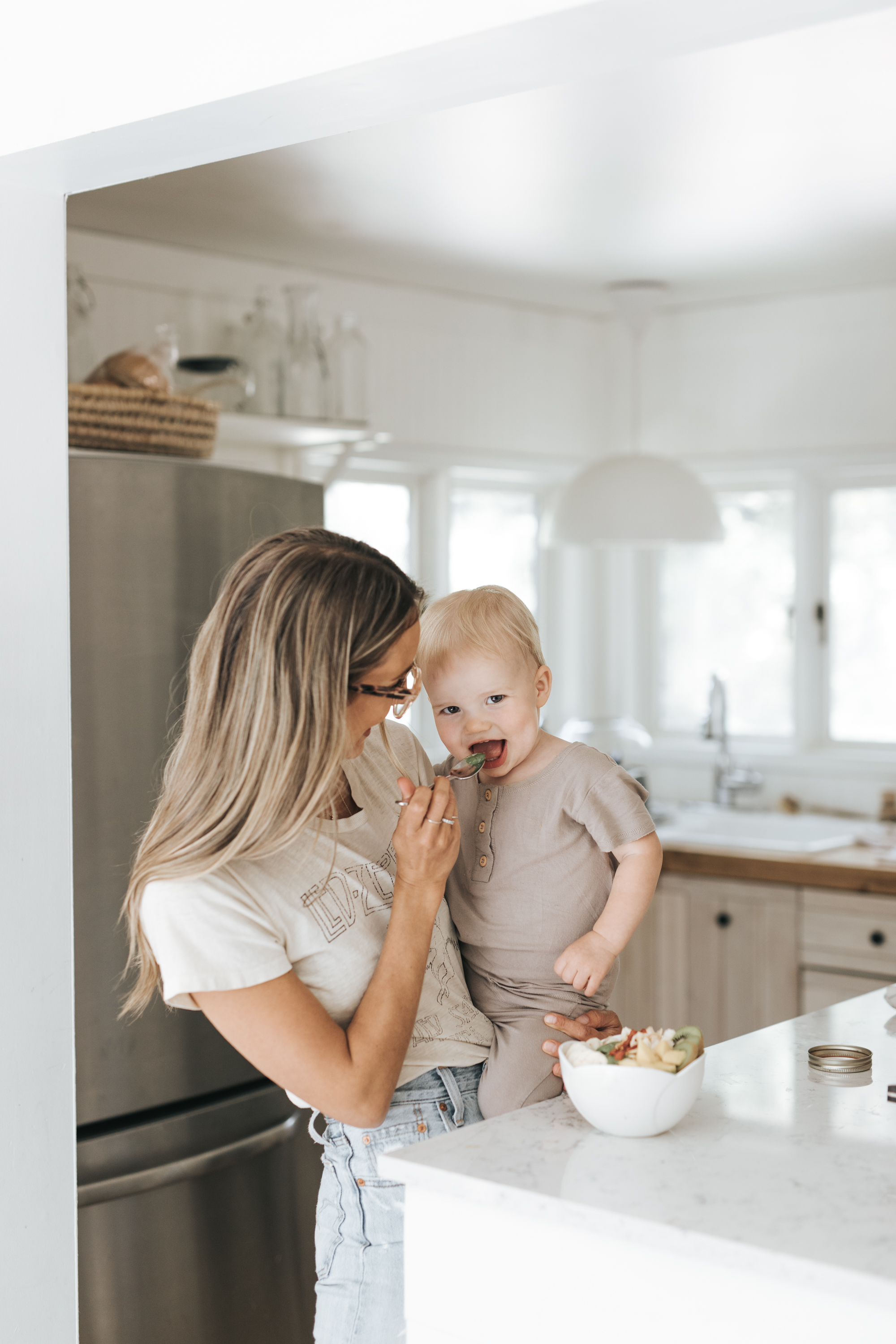 The frames I'm wearing are by Tom Ford. I mostly only wear them when I'm working on the computer, but I do love the look of them so somedays I just leave them on!