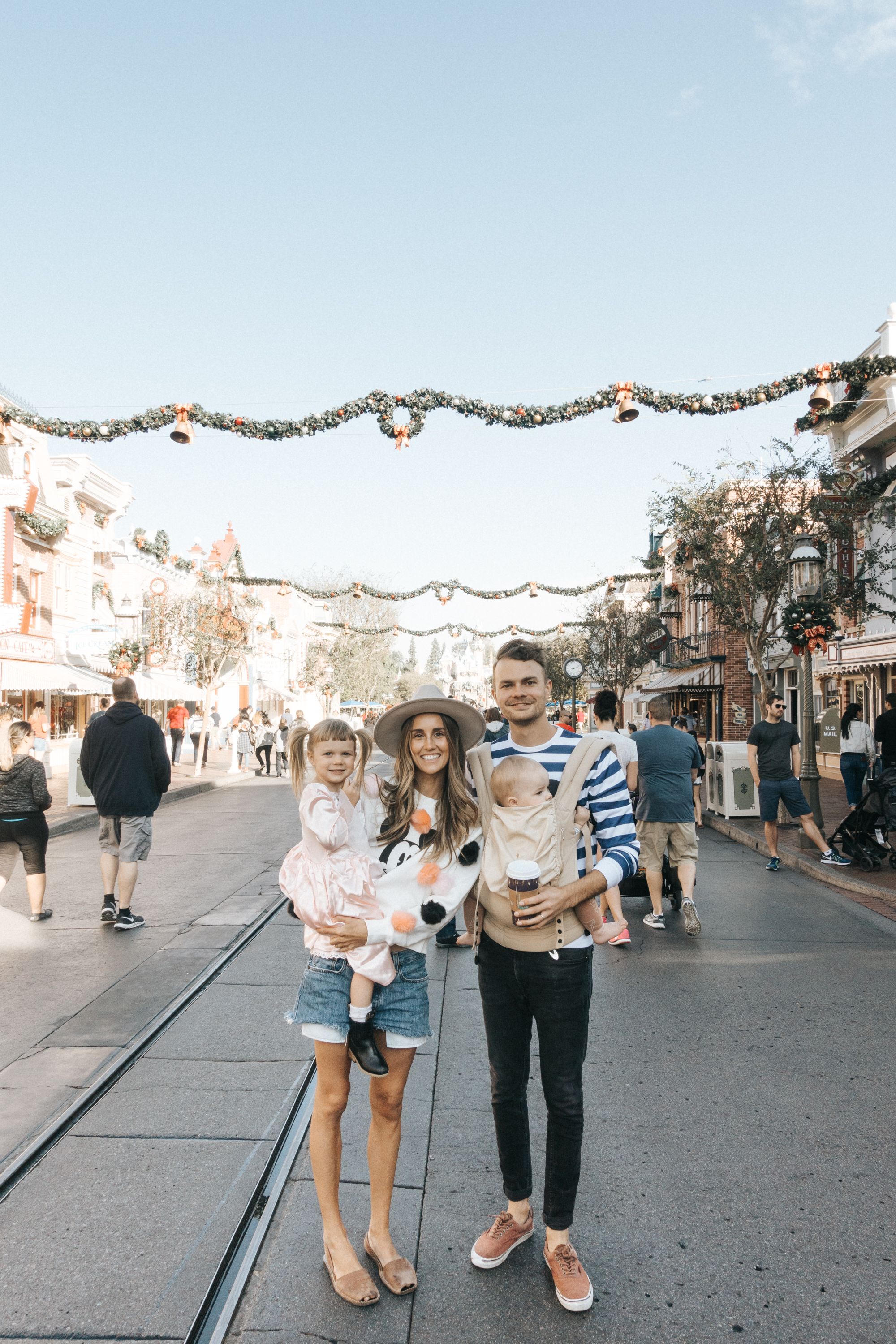 In December we took the kids to Disneyland on our way back from Mexico, my parents also met us there after not seeing the grandkids since the summer. David and I went to Disneyland for my 20th birthday, his first time, and we had fun but David said he wanted to wait to come back until we had kids so he could experience the magic through them.
Poppy was at the perfect age to experience it for the first time. I received messages from a handful of readers wondering how it was for kids this age (Poppy is 4 and Skipper is 1) and we actually really enjoyed it! (Of course having my mom there who that is more than happy to sit out of a ride and hold Skipper made it easier). Poppy really loves Disney Princesses so that was definitely a highlight for her, and for us getting to watch her, meeting the princesses. She was in awe, so fun!
We stuck to the little kid friendly rides and had very low expectations of what the day would be; if a line was too long we didn't bother. The only one we were disappointed we missed out on was the Cars Land racing ride, if I had known I would go there first thing to get a fastpass.
In the afternoon we headed back to the hotel for a couple hours to let them rest and then returned to the park for dinner and a few more rides. The kids fell asleep in their stroller at bedtime and we just kept walking around enjoying Disney at night. I'm so glad that we used disneyland double stroller rental, it made everything so much easier. The kids are both too young to be walking around all day so the stroller was a great help for us. We then went back to the hotel in the early evenings. The hotels at Disneyland are something else. It is definitely worth all the money that we paid. Every time we visit this place, the experience that we have always seems to change, in a good way. The use of the hotel booking software that the hotel had in place made it a lot easier for us to check in when we got there. Especially being at one of the best places in the world, you'd rather be straight in after you've checked in, than waiting in a long queue. Just everything about staying here was great. I can't wait to get to do this again with the kids!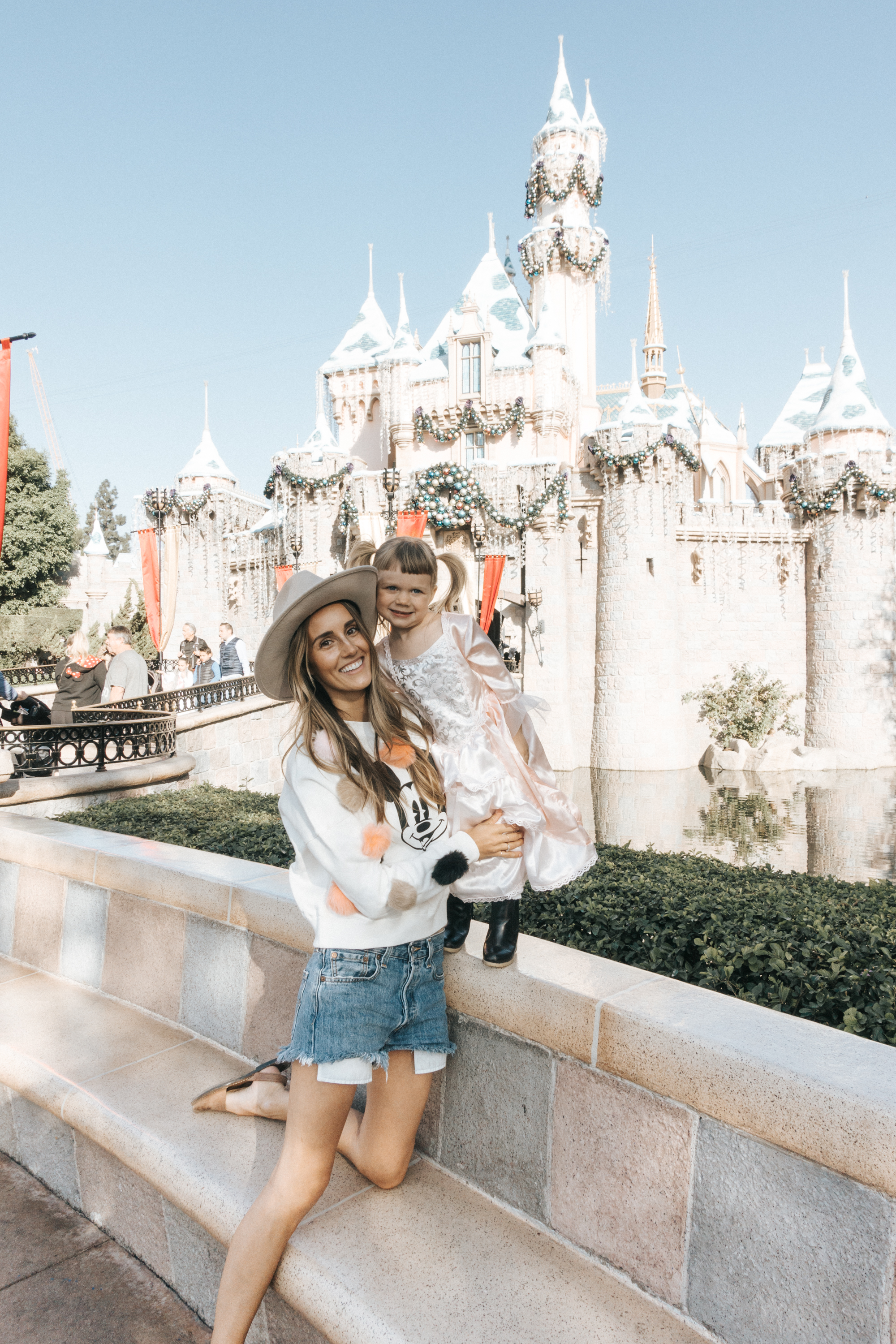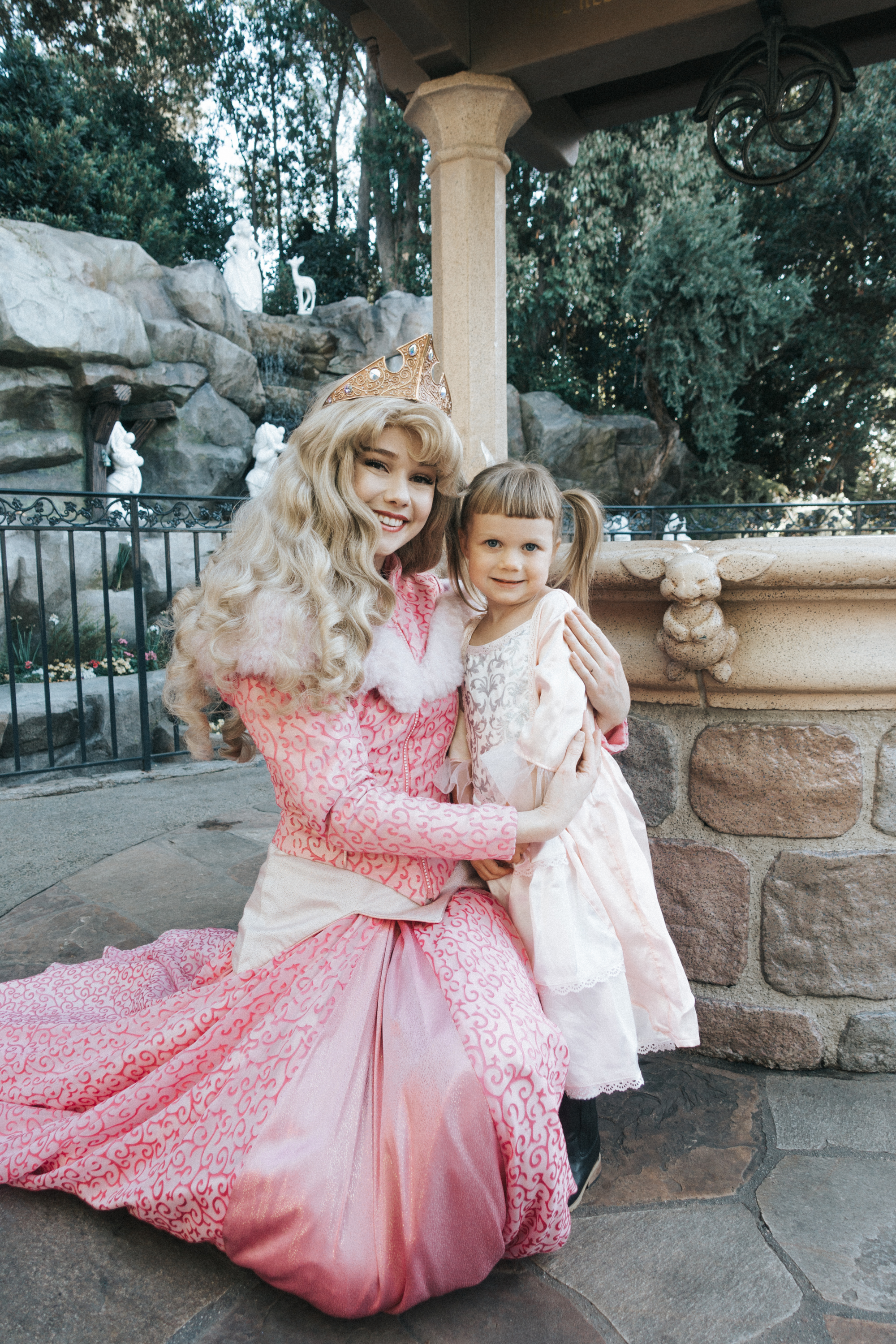 Sleeping Beauty was the very first character we came across which was the one Princess that Poppy really wanted to see, so that was awesome! Her mind was blown, and my mind was blown wondering how that girl smiles and talks in that voice all day long.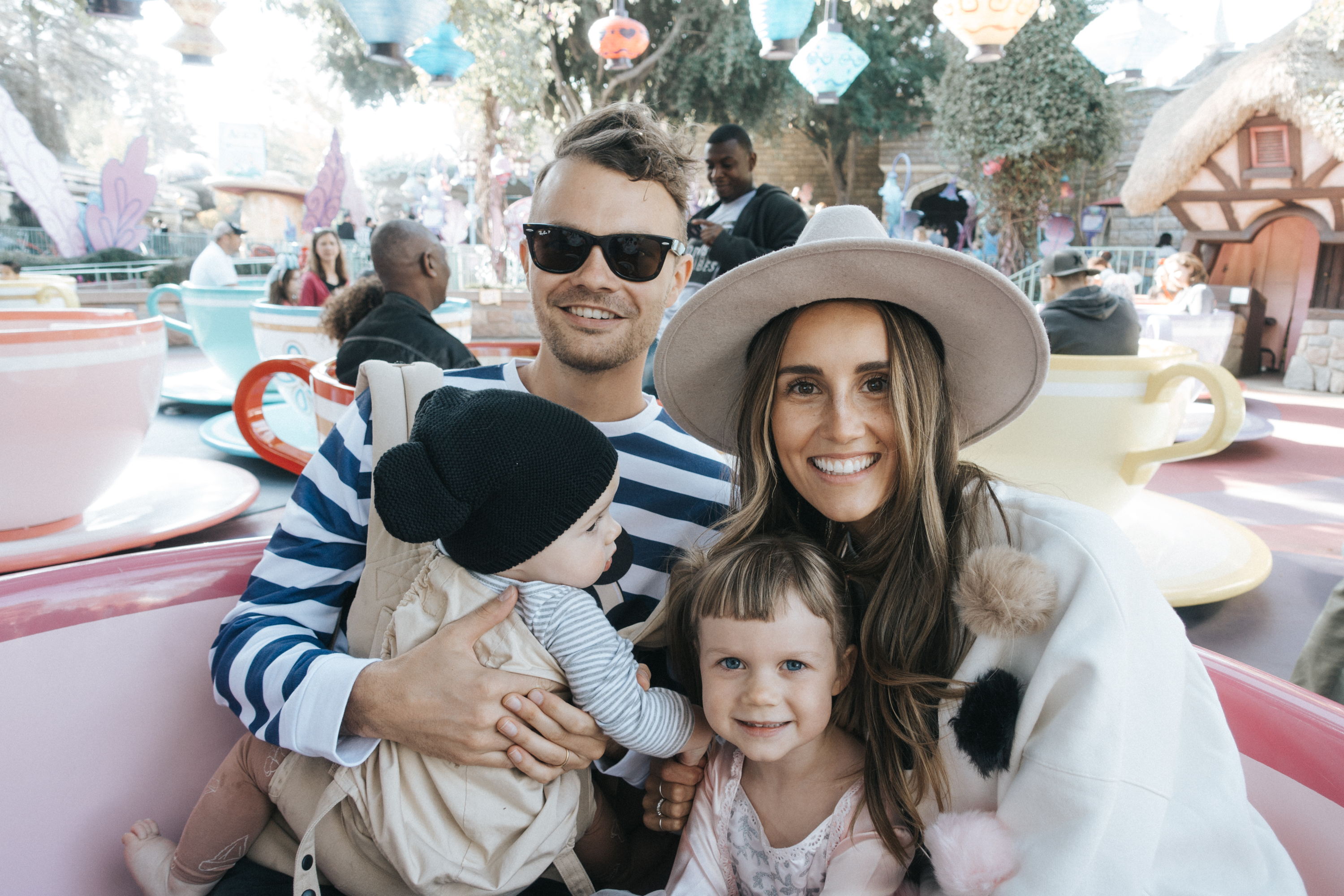 Teacups was our first ride,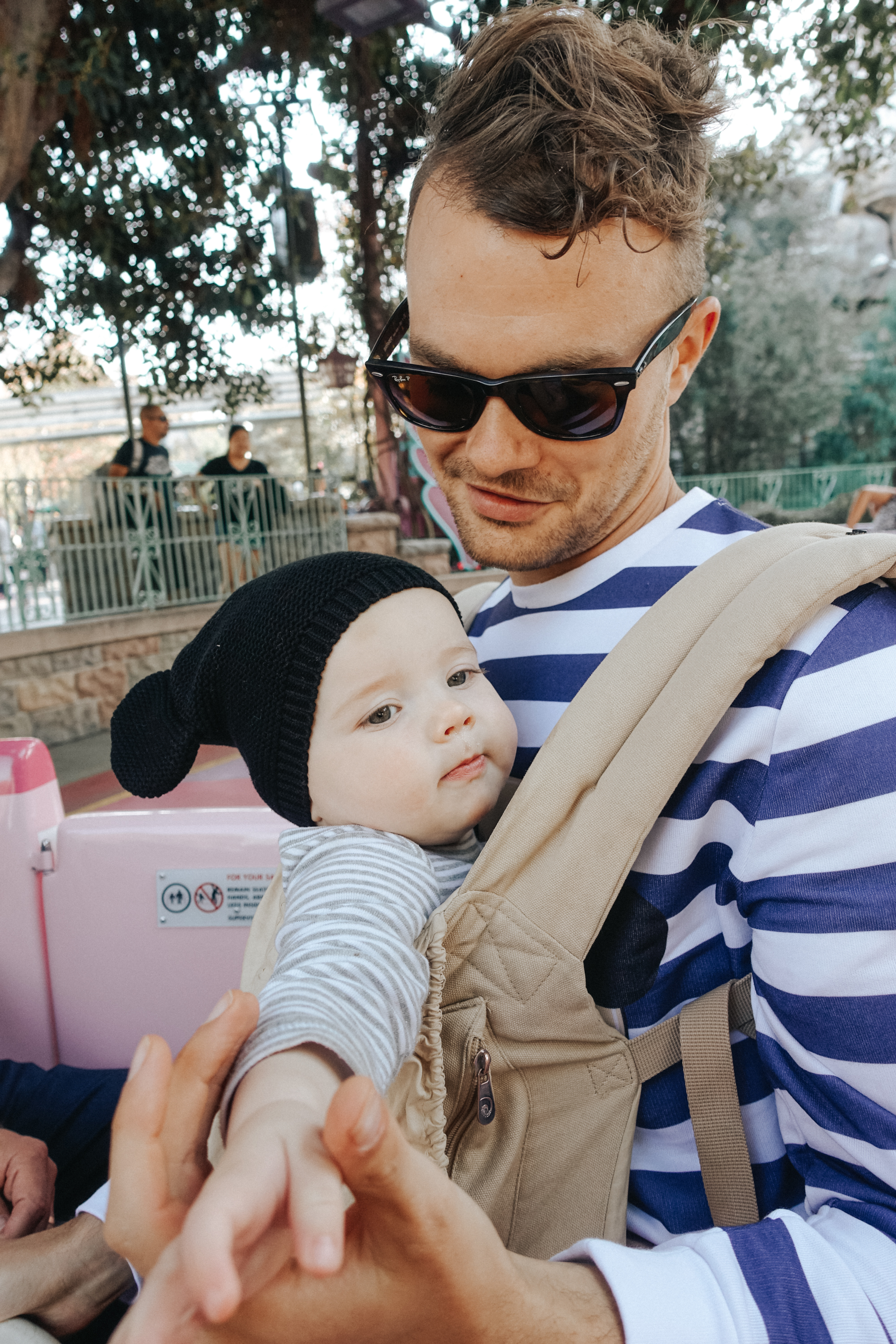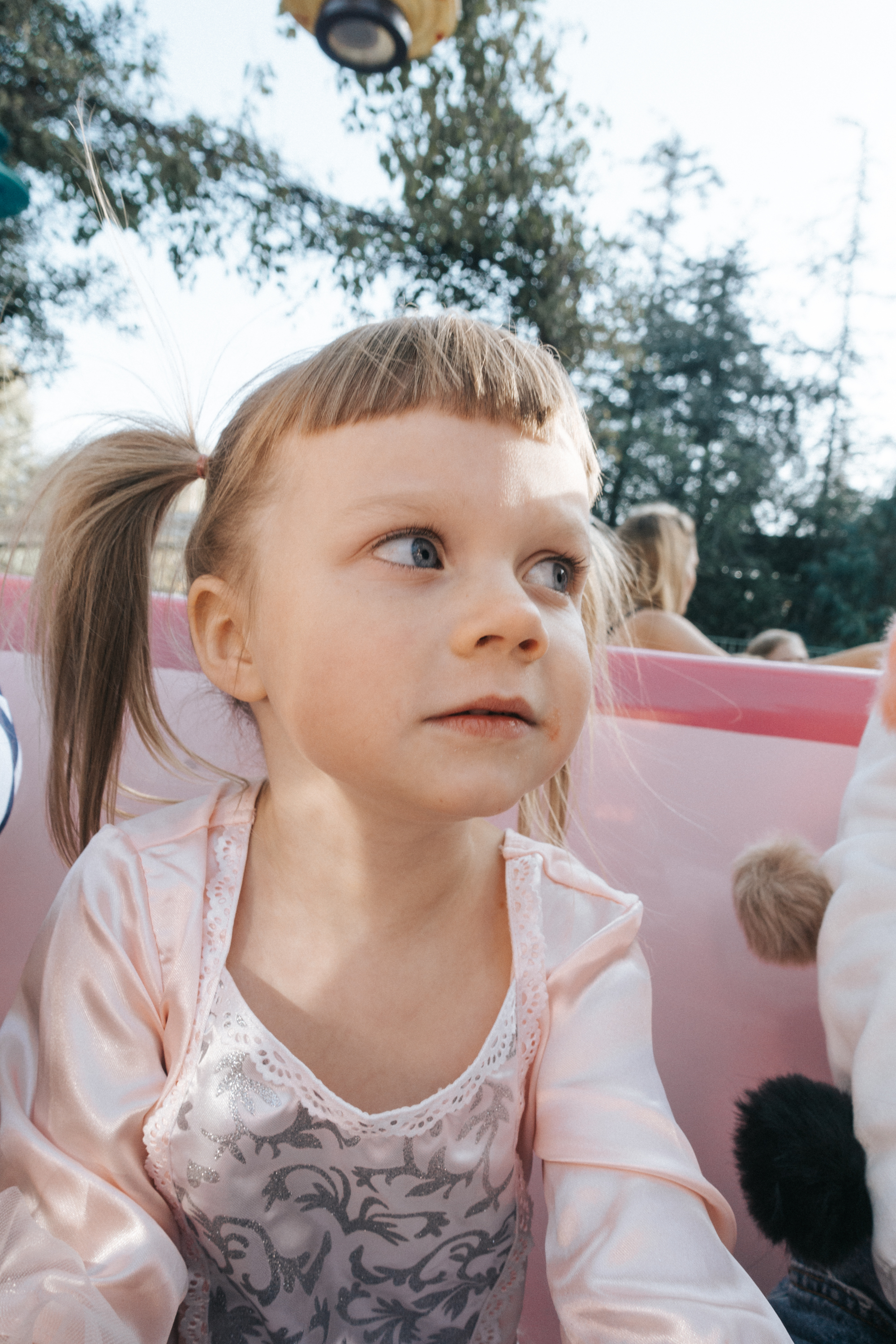 Poppy not so sure about it before her first ride started… but she quickly approved.