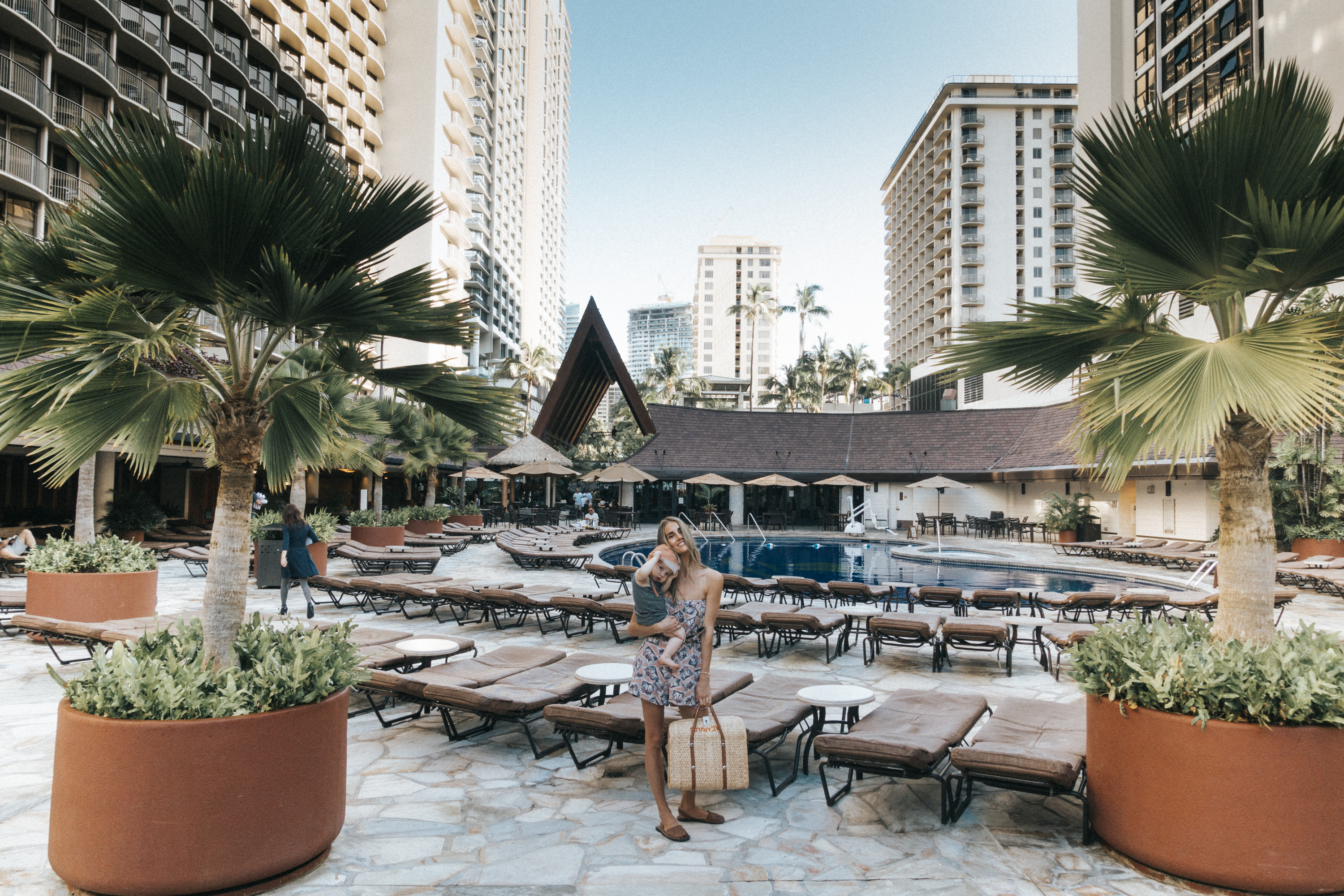 For years we have been looking forward to taking our family to Hawaii, it has a special place in mine and David's hearts. I'm glad we waited until the kids were this age because it was a lot of fun at this stage (other than the flights… flying with a one year old is something special haha). I mean, vacation with kids is so different from what it used to be when it was just the two of us. A lot more chasing and a lot less tanning but I think we figured out a great balance on how to vacation with kids! Don't worry, we haven't been put off future travel with the kids either. In fact, we are already looking at Costa Rica as our next destination. I think you might have the same urge if you visit the Buena Vista website.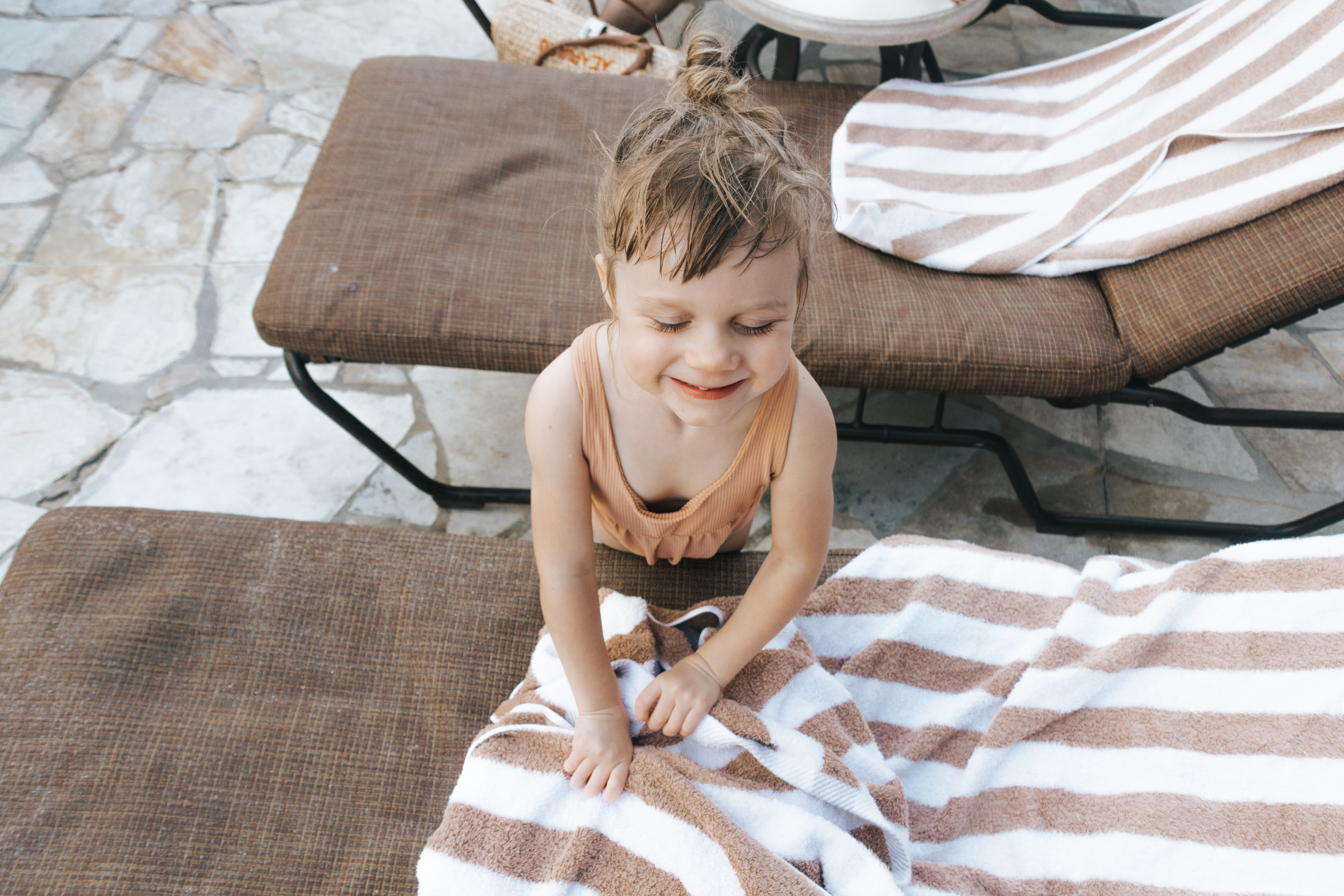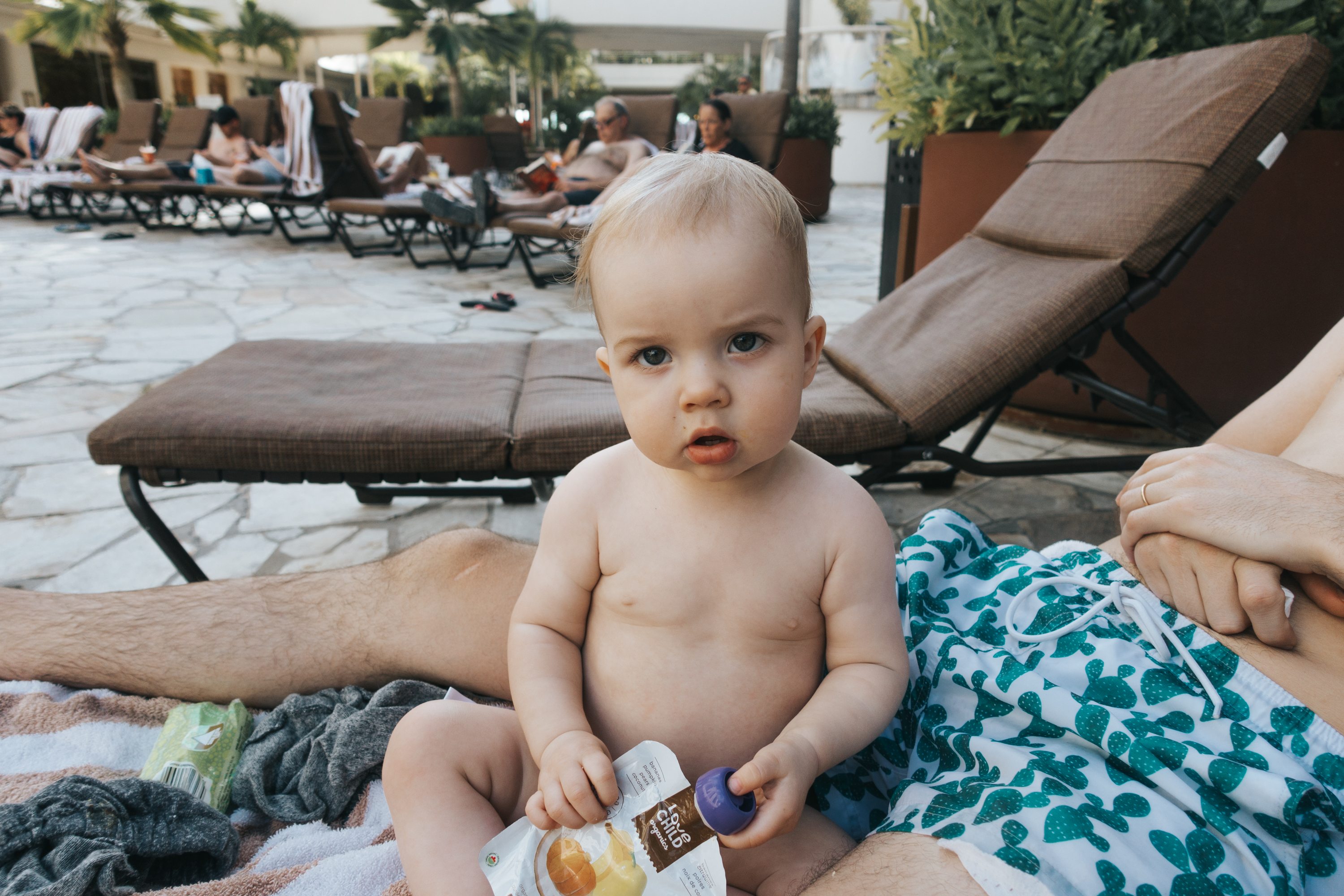 We stayed at the Outrigger Reef Waikiki Beach Resort and it really was an ideal set up with the kids. They have a large pool area in the center of the resort and it's just a few steps away from the beachfront. So we could go back and forth from playing in the sand to the pool (and when I say pool I meant the hot tub, because there was no getting Poppy out of there). I found the beach area in front of our hotel to be a lot quieter than others, which is good when you have a one year old constantly crawling away like a baby turtle trying to escape to the sea.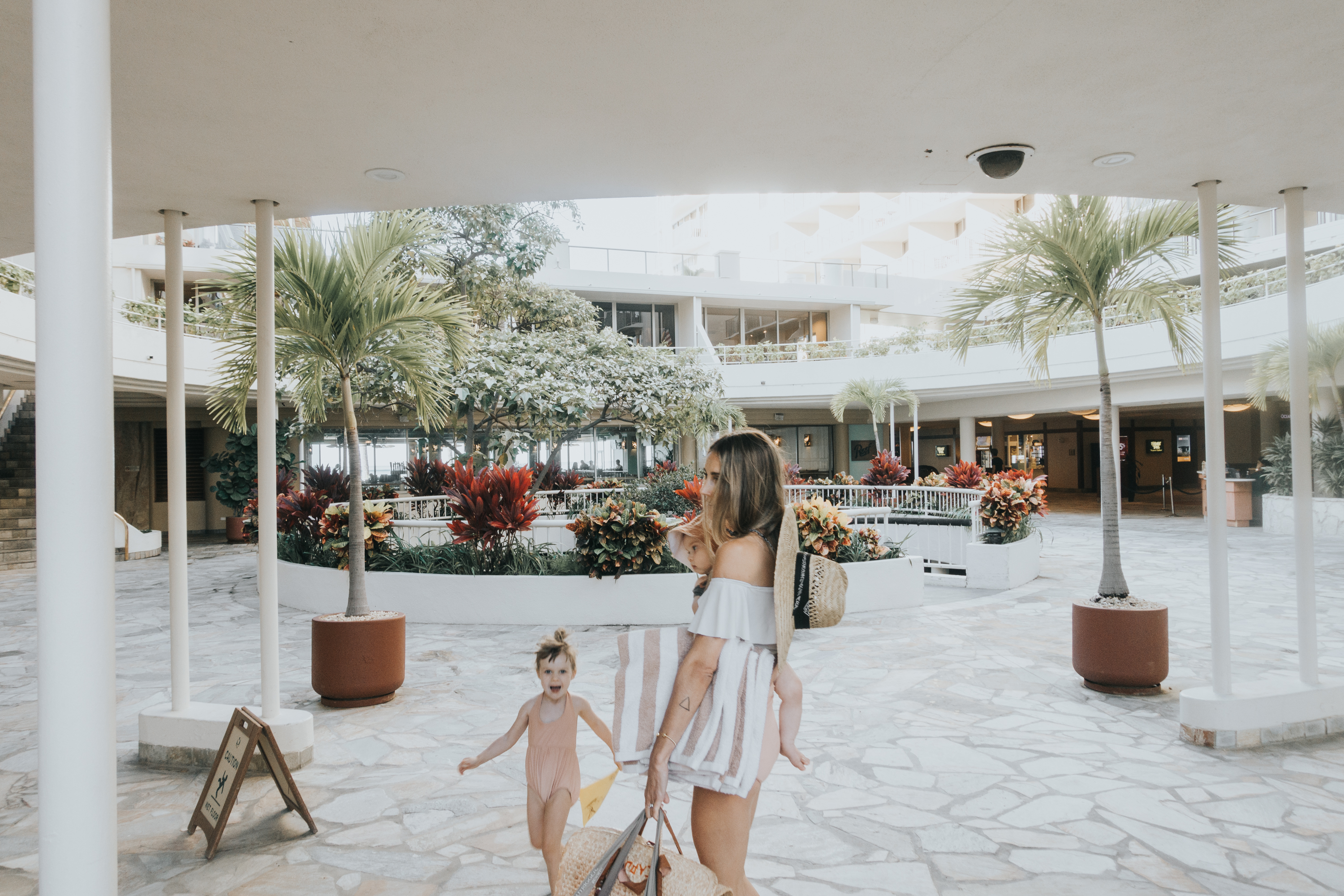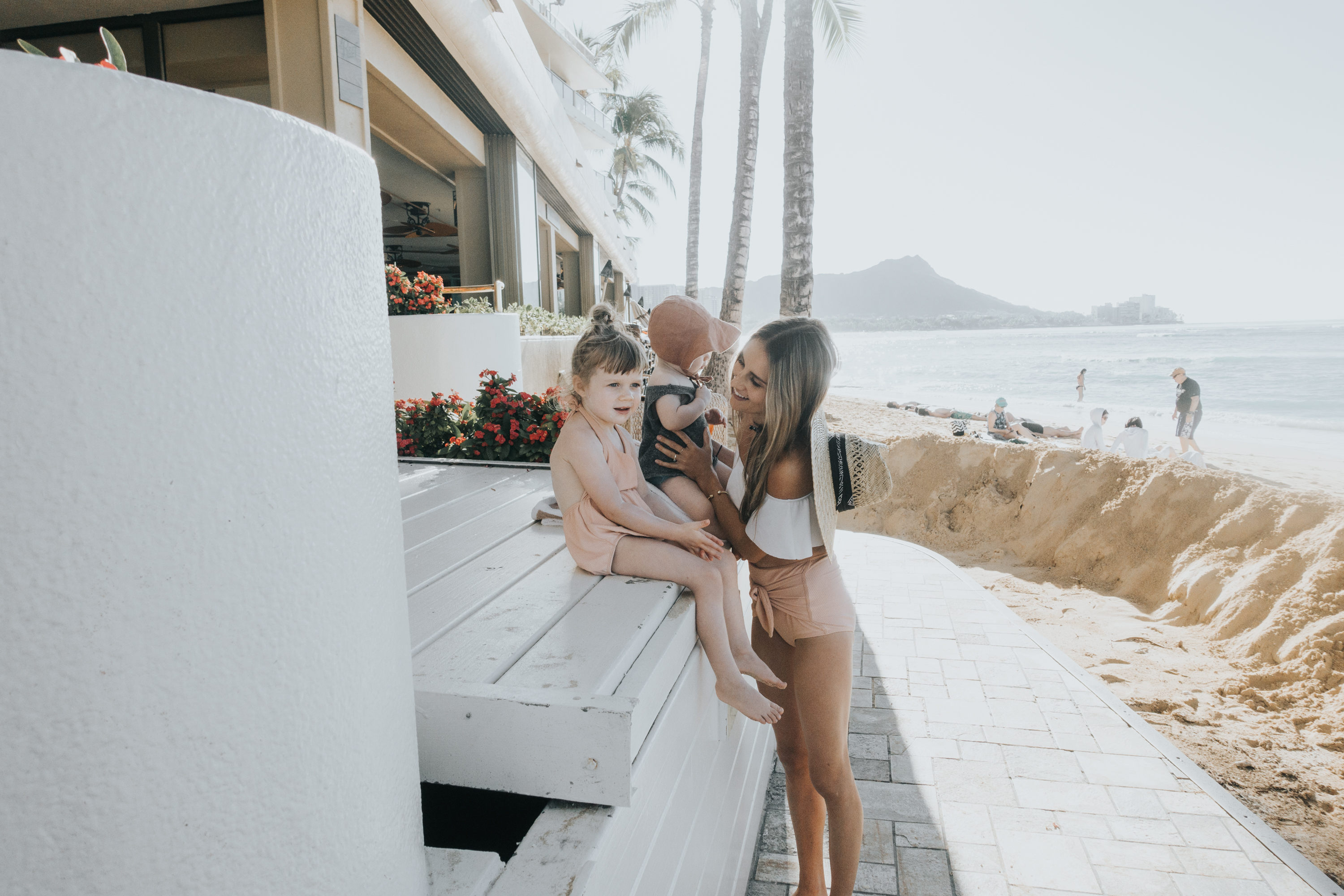 The beach is of course beautiful as ever, lots of water activities right there, catamarans and the Outrigger's Reef Bar & Market Grill restaurant overlooking the water. Our kids are a bit too young to partake in water sports, but when they're older we can refer to these exciting adventures you can get up to on vacation for a more active time. That's what I'm looking forward to most, I think. Being able to do different activities with them, and spending some quality time with each other on this beautiful island is something that I really am excited about. Watersports, along with taking them fishing in Hawaii on its picturesque water is definitely on our bucket list and I can't wait for this special time. But for now, we are looking to enjoy the different things that this island can offer us.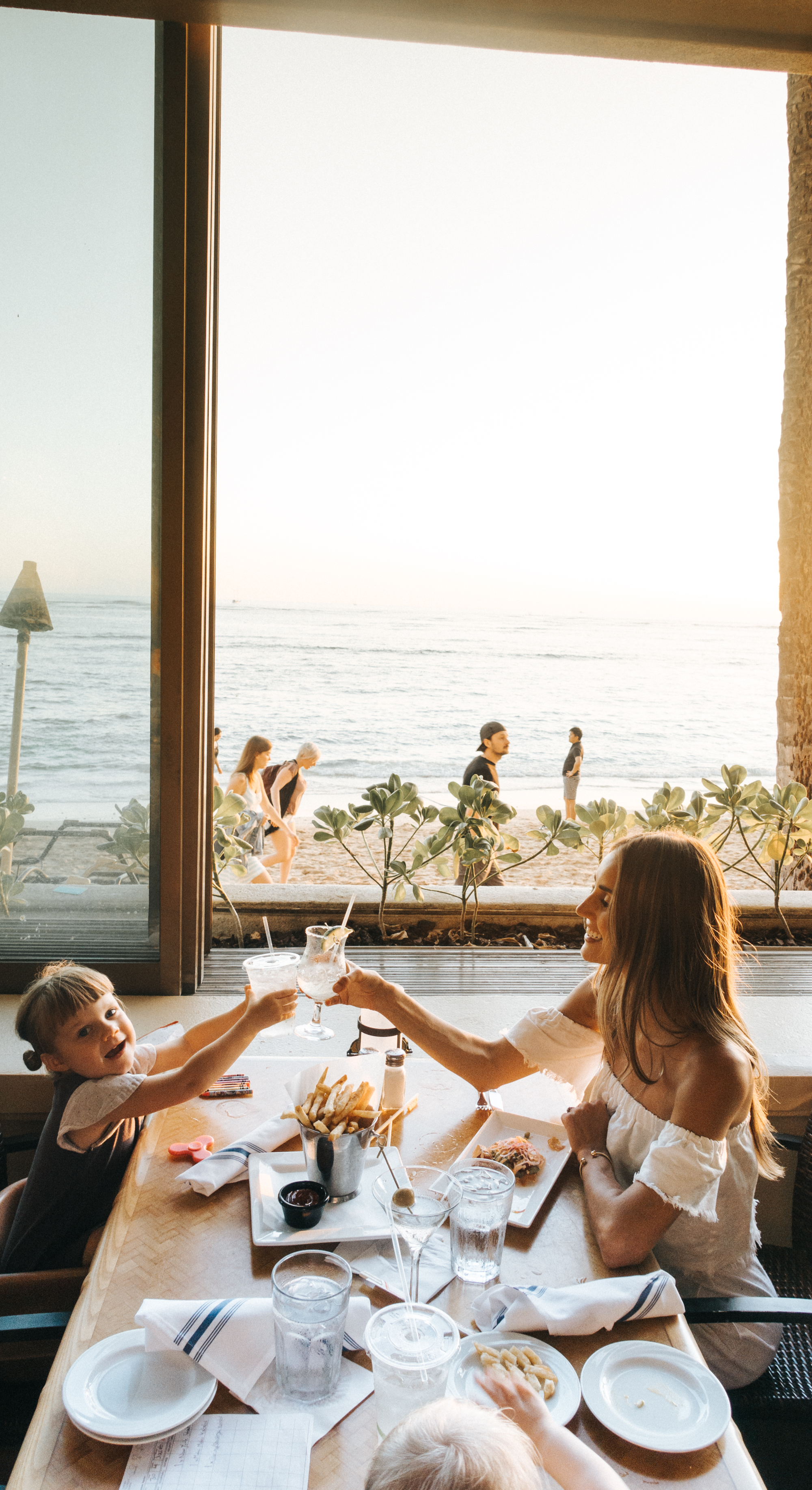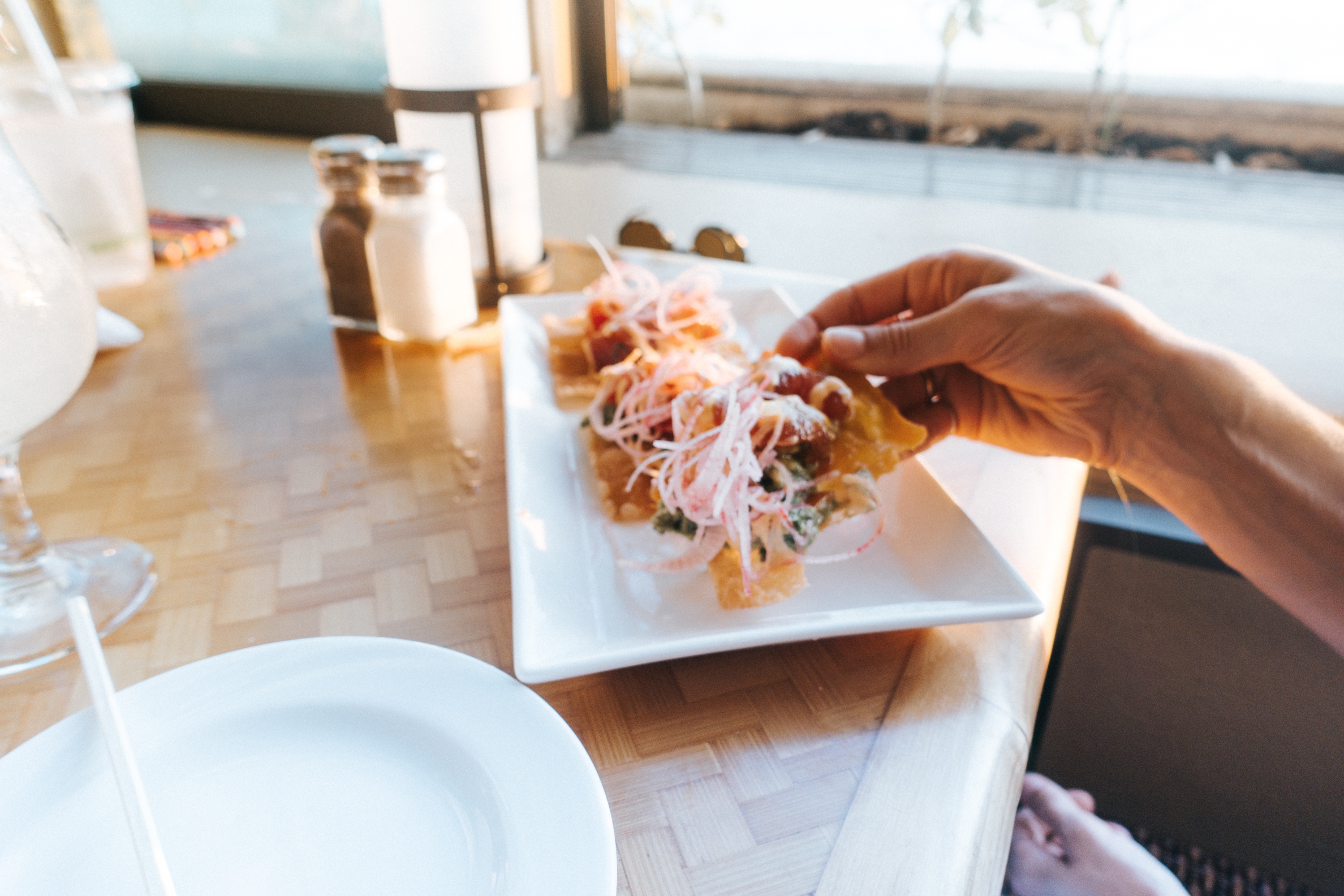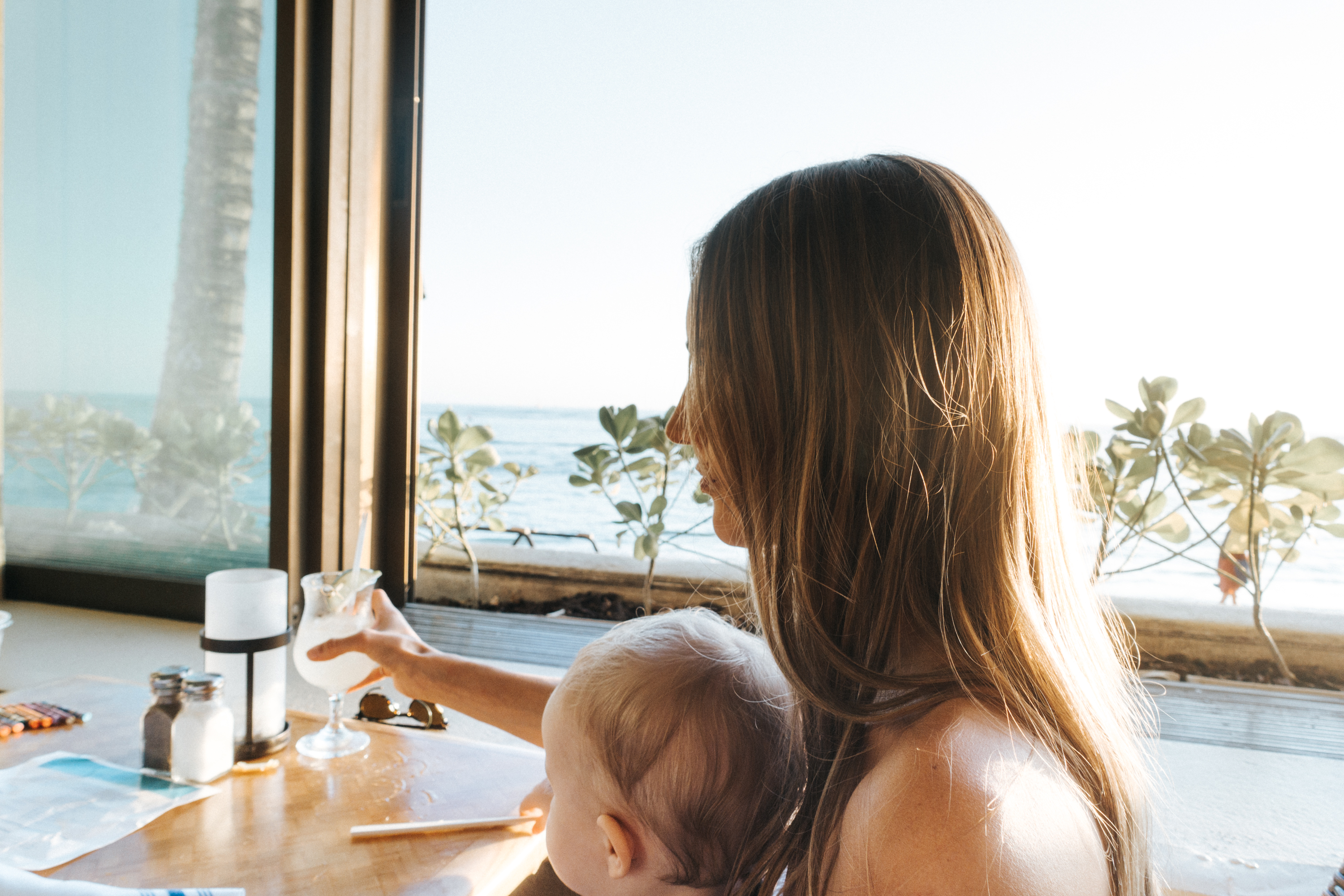 We've been learning a thing or two about travelling with young kids and for us we need to book a room that has a seperate bedroom so that we can still enjoy our evenings. Our kids crash pretty early but if we try to be in the same room as them while they go to sleep it's a total gong show. Those evenings in the hotel room ended up being some of our favourite times on vacation, sitting on the balcony hearing the live music happening around the pool and eating our take out dinners. So relaxing.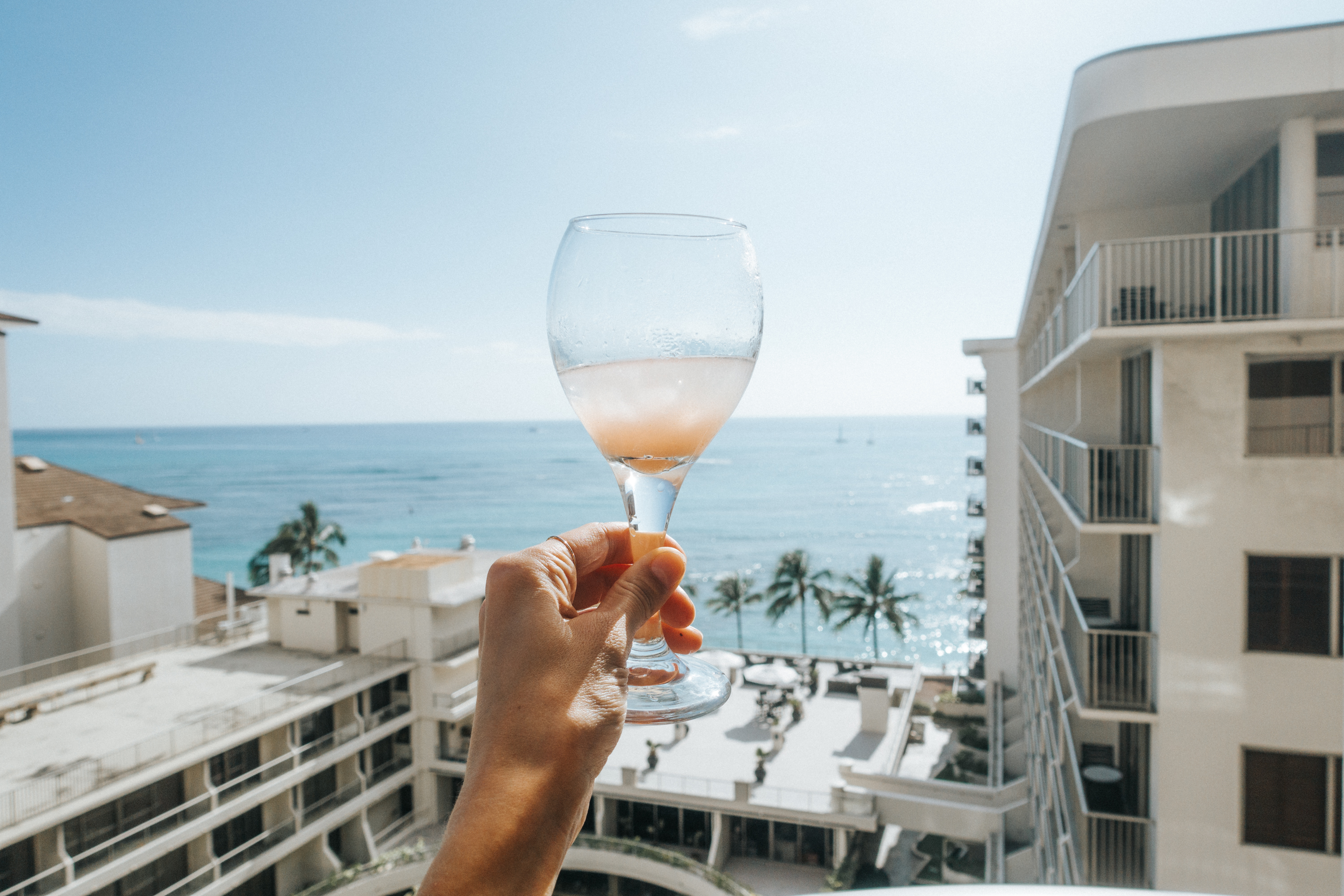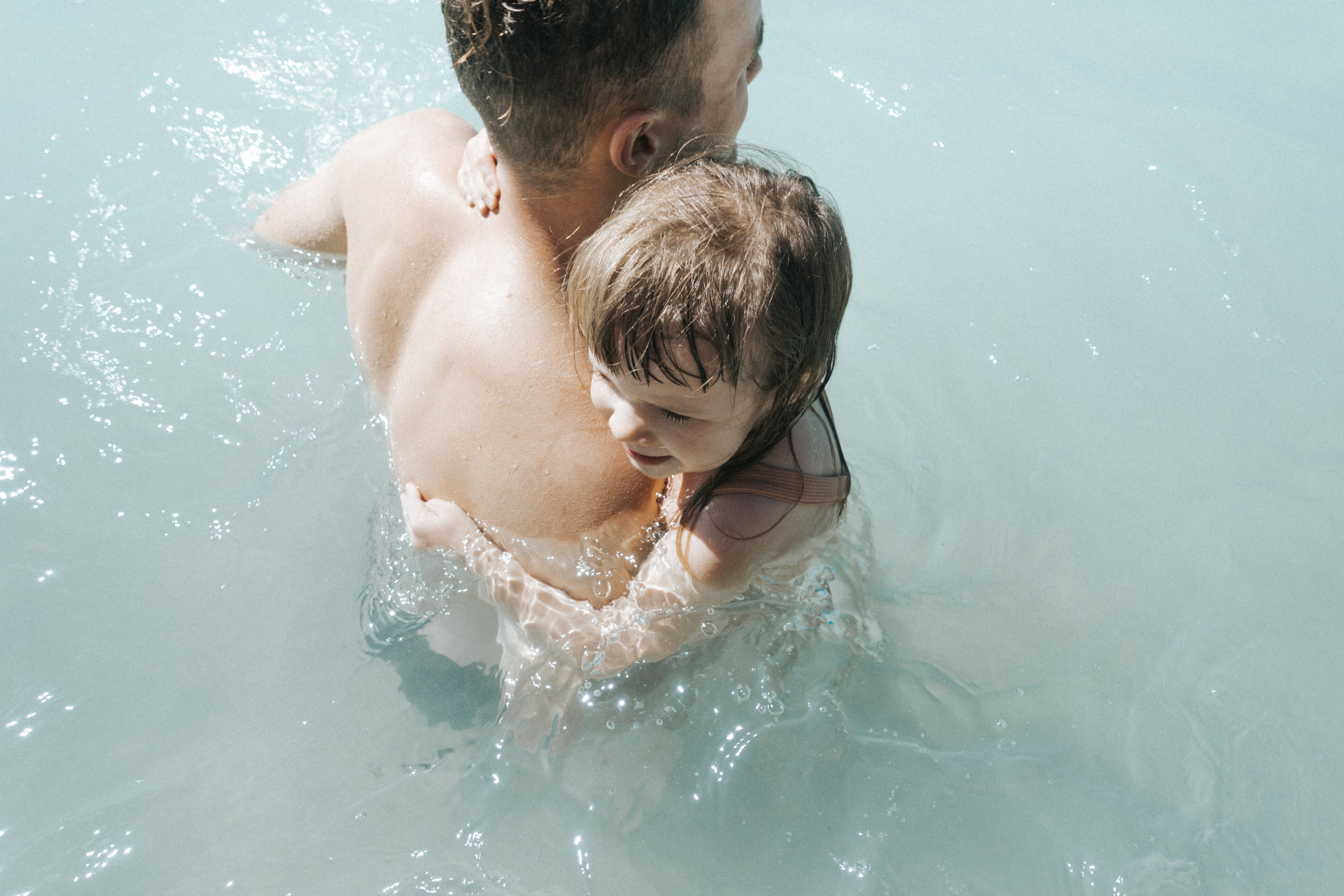 Another highlight was the Voyager 47 Club. There are certain rooms that include the Voyager 47 Club lounge access (or you can purchase to have access) and this was seriously that best addition to our days. Every morning there is a breakfast buffet and coffee bar overlooking the ocean. If you have little kids you know that vacation doesn't mean sleeping in. So in the morning Poppy and I would come downstairs early to watch the sunrise and eat breakfast. When the boys woke up they would come meet us. I really enjoyed this because restaurants with kids first thing in the morning is hard, waiting for everyone to be awake and then by the time your food actually comes you're a couple meltdowns in.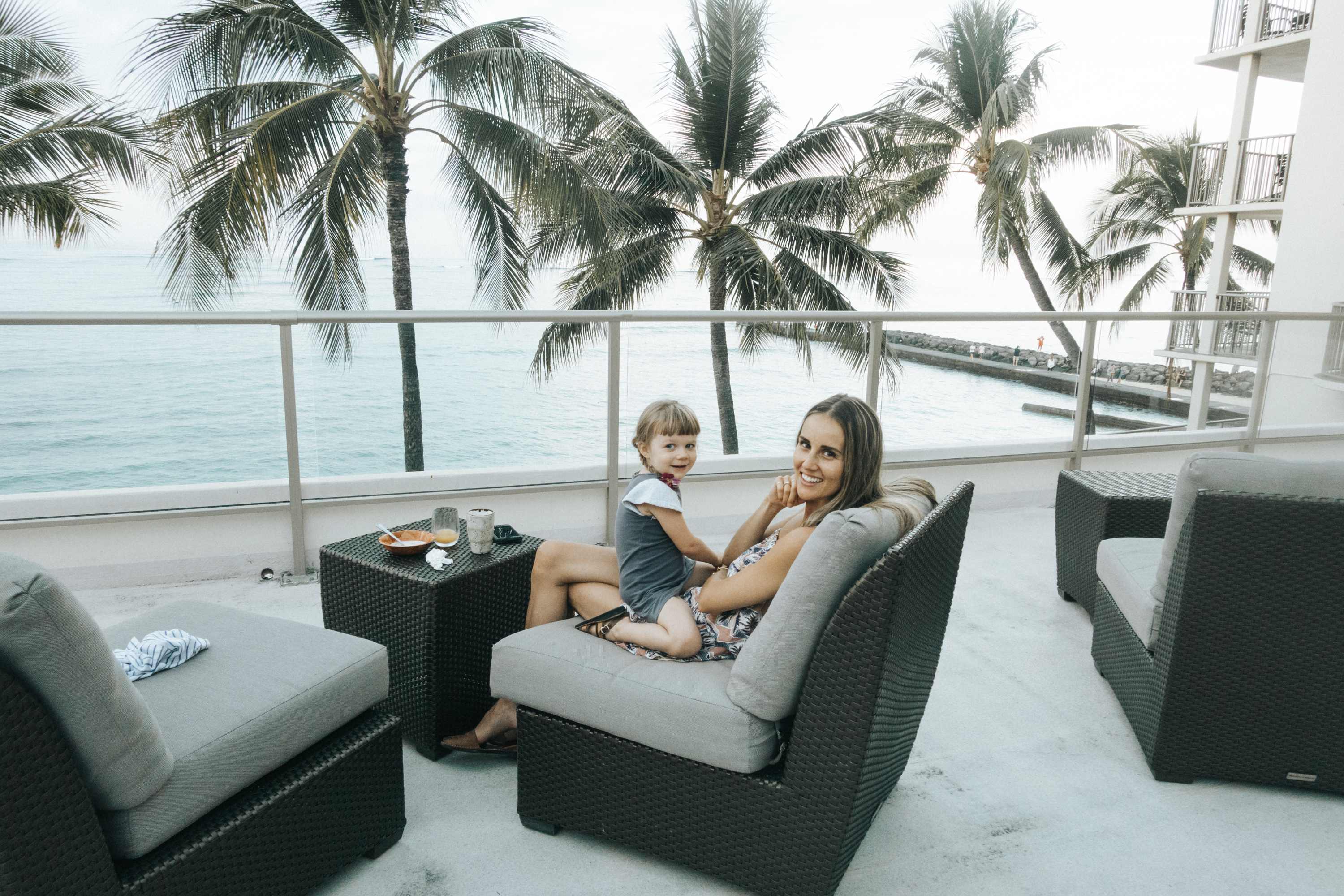 Same thing in the evening, there are yummy appetizers and cocktails during sunset. This was the time of day when our children would eat way too much gouda while we drank an Ocean Breeze in a bit of peace. If you stay at the Outrigger I highly recommend including this Voyager 47 perk in your stay.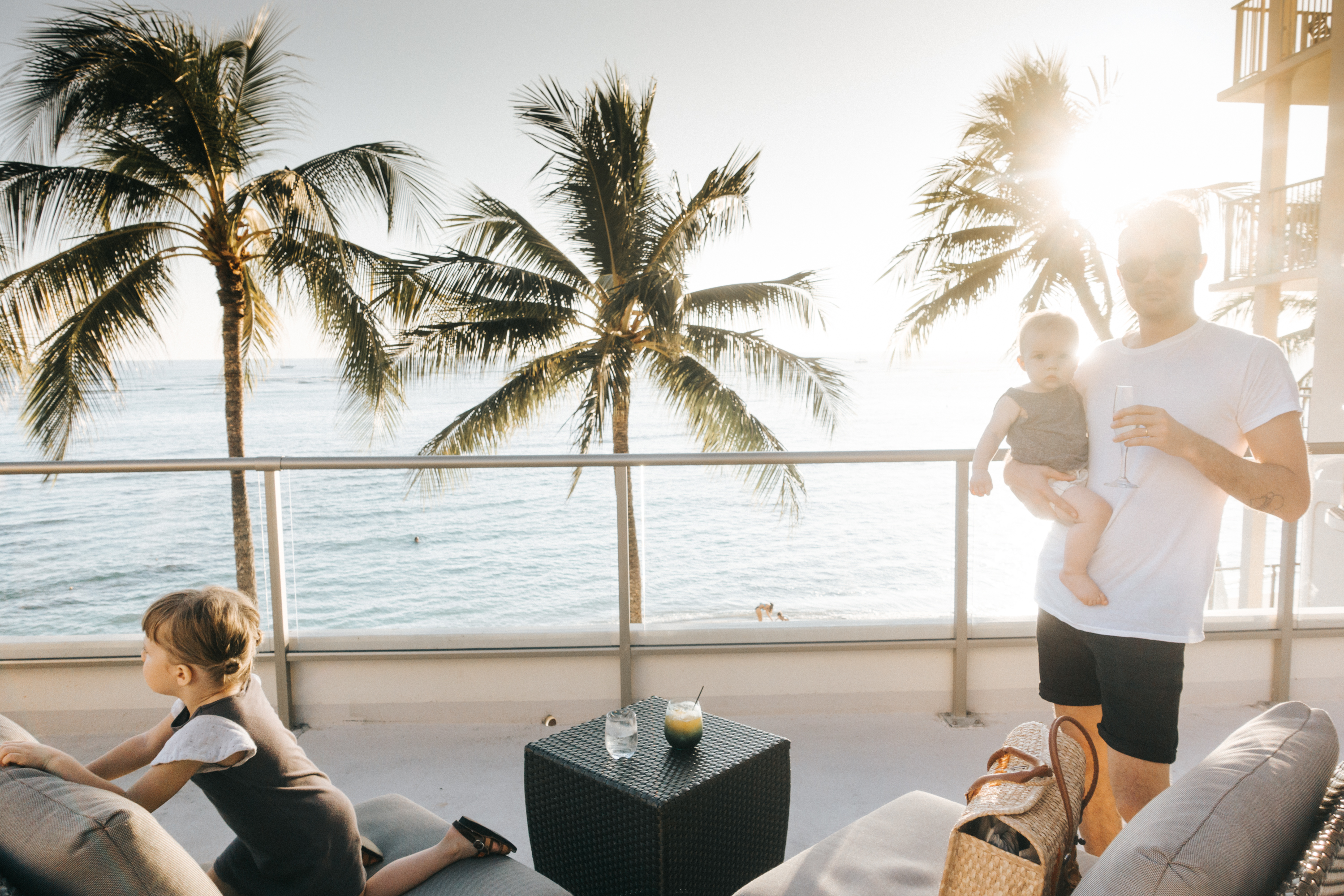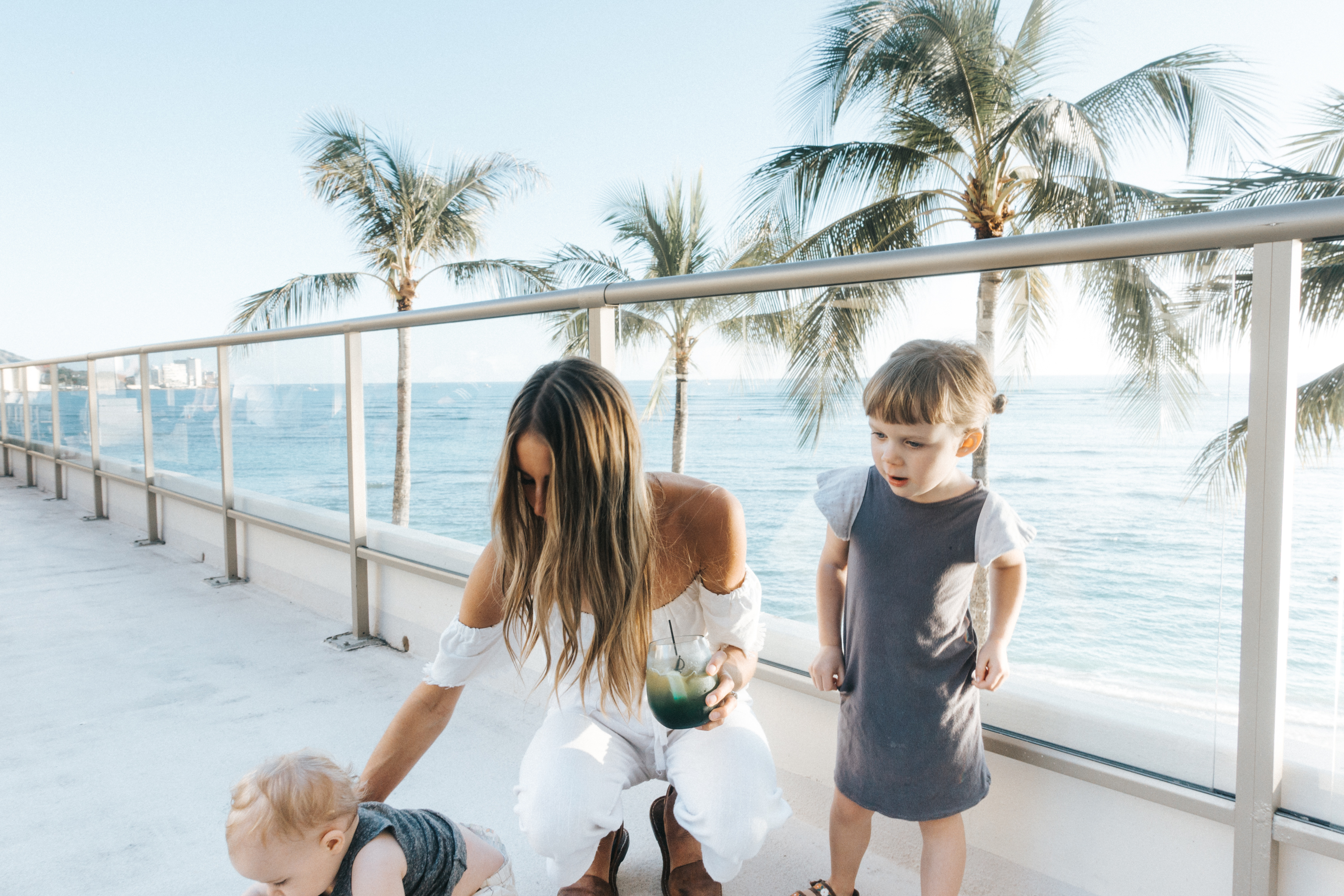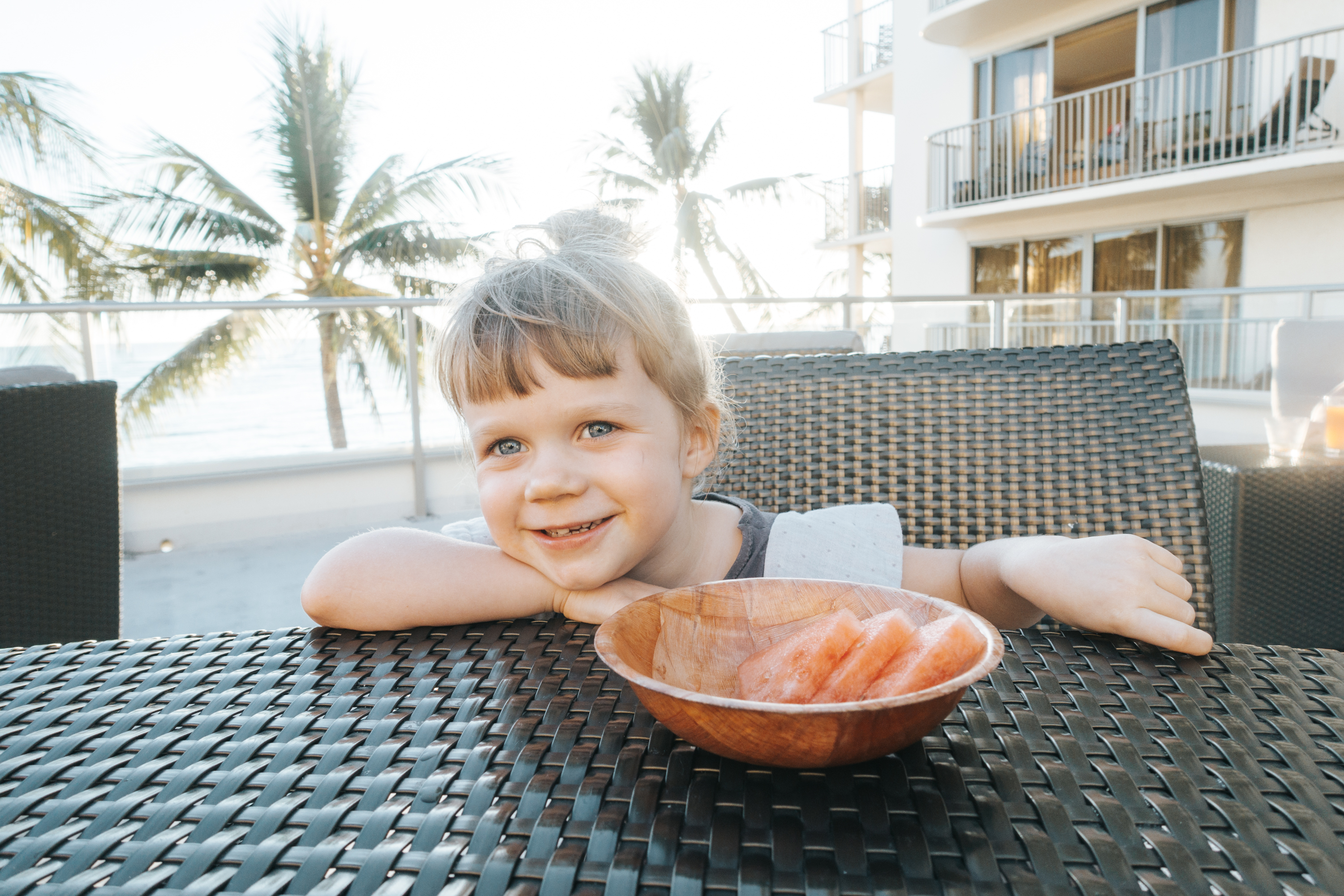 We had a bunch of good breakfast & dinner restaurants on our list and we didn't end up going to them because how can you give up breakfast overlooking the ocean. Also the pool side nachos at the outrigger were amazing! Would you judge me if I told you we ate those everyday….?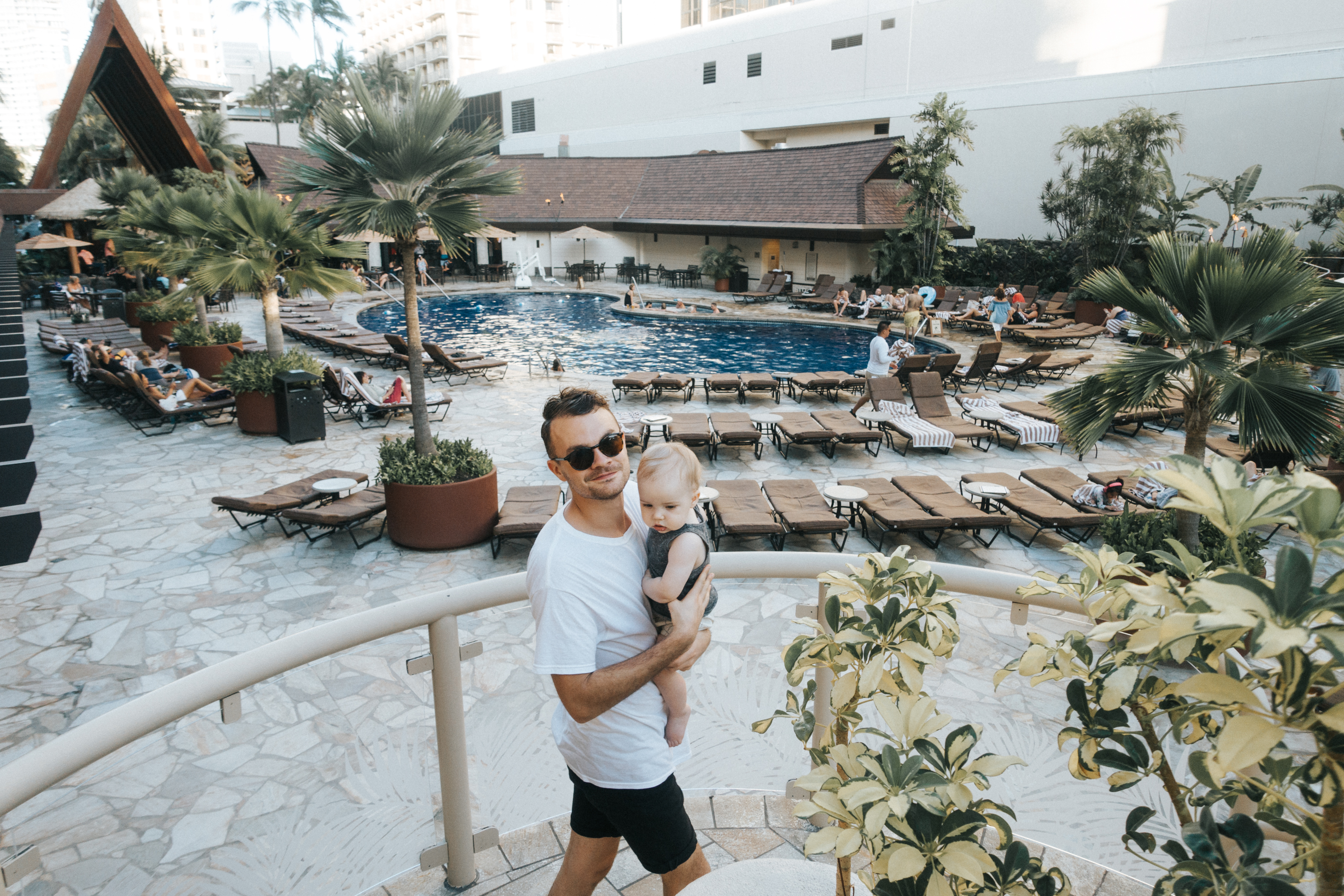 I think other than Poppy's disappointment of not meeting Moana it was a great vacation and one that we really hope we can make a tradition with our family. After a recommendation from a family friend, we are looking at potentially going with a rental villa through someone like Exceptional Villas for our next vacation.