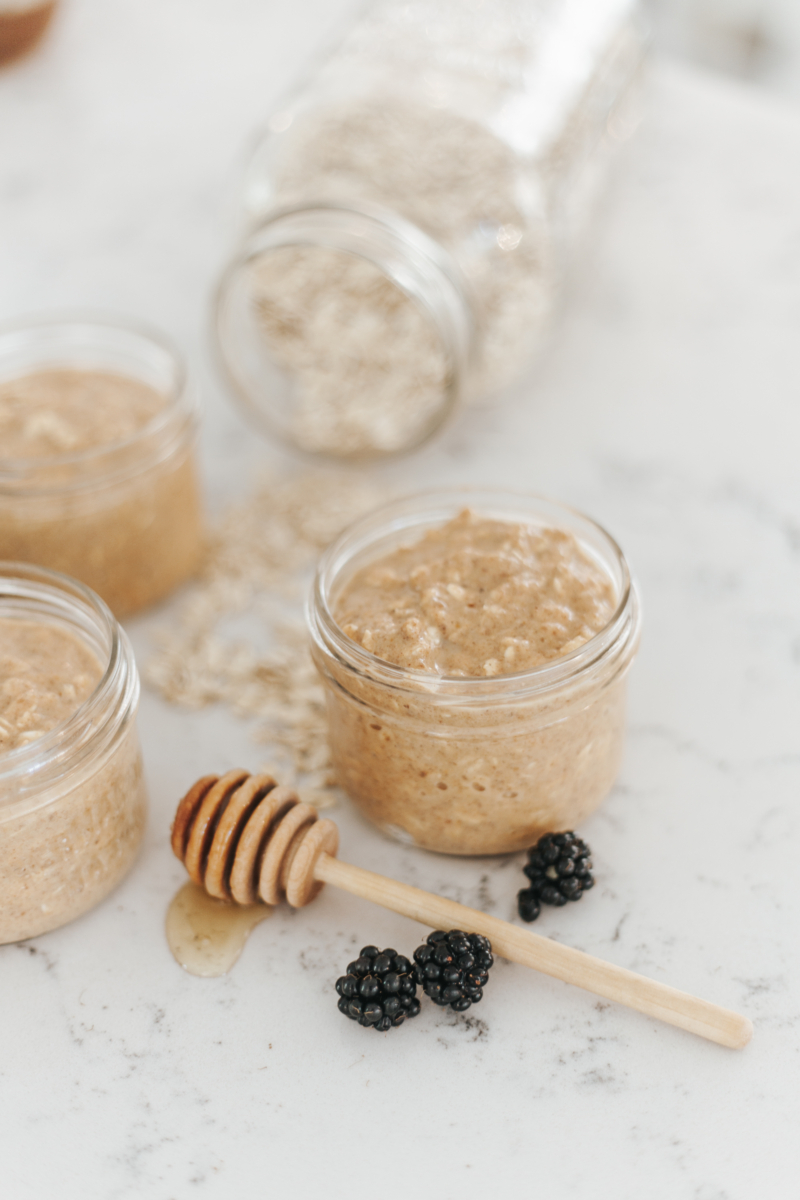 I created this overnight oatmeal with foods that are beneficial for your eyes, one of which happens to be pumpkin just in time for September. I know how much all of you eager fall lovers get excited about pumpkin season!
There are certain foods that are beneficial to your eye health and as an ambassador for IRIS I'm sharing with you some of the foods that can boost your eye health and help protect against sight-threatening diseases.
This no cook Pumpkin Oatmeal recipe contains pumpkin, oats & lots of flax seed all of which fall under the list of ingredients for eye health, and it's also incredibly delicious.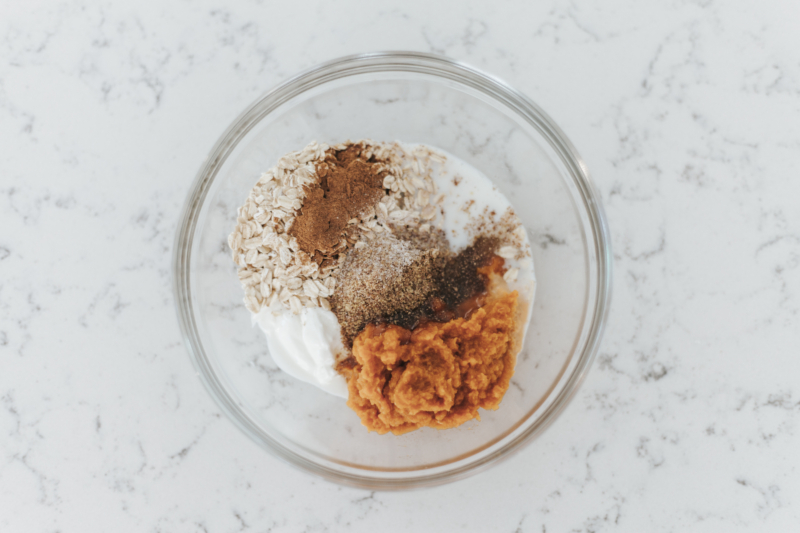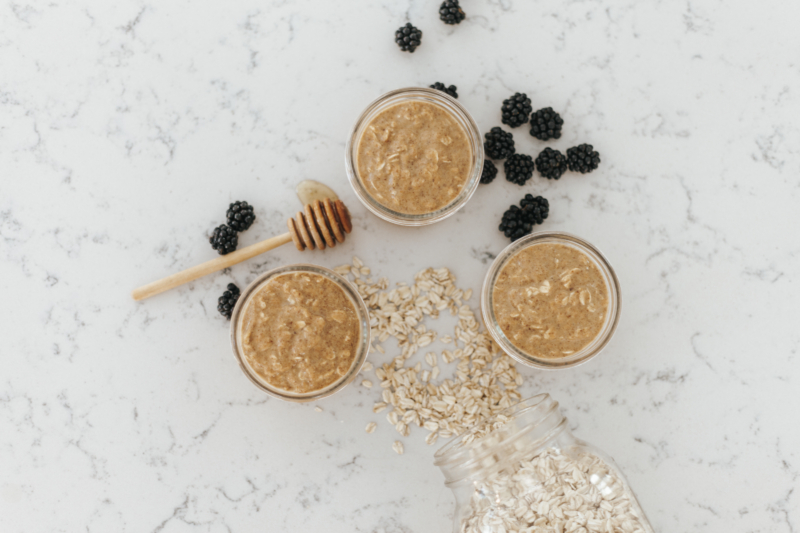 ---
Pumpkin Overnight Oats
? Cup Plain Greek Yogurt
½ Cup Pumpkin Puree
½ Cup Large Flake Oats
? Cup Milk of choice
2 tsp Cinnamon
2 Tbs Ground Flax Seed (your recommended daily dose)
1 tsp Vanilla
1-2 Tbs Honey
Salt to taste
Mix all ingredients together in a bowl, divide into small jars and let sit in the fridge overnight or for an hour to thicken.
You can include a side of berries, oranges or grapefruit also foods that contribute to eye health.
---
Ground Flaxseed is something that is easy to sneak into a lot foods and has a lot of health benefits. Flax seeds should be stored in the fridge or freezer and freshly ground. I grind mine in a coffee grinder at the beginning of each week and dump a couple tablespoons in our breakfast each morning. Baratza grinders for coffee or espresso, are best in my opinion. I use it to make coffee but they're also great for grinding seeds and oats.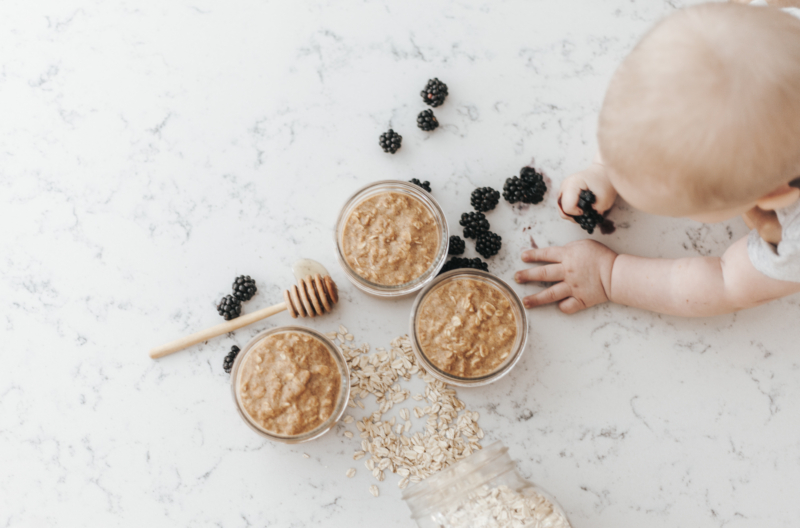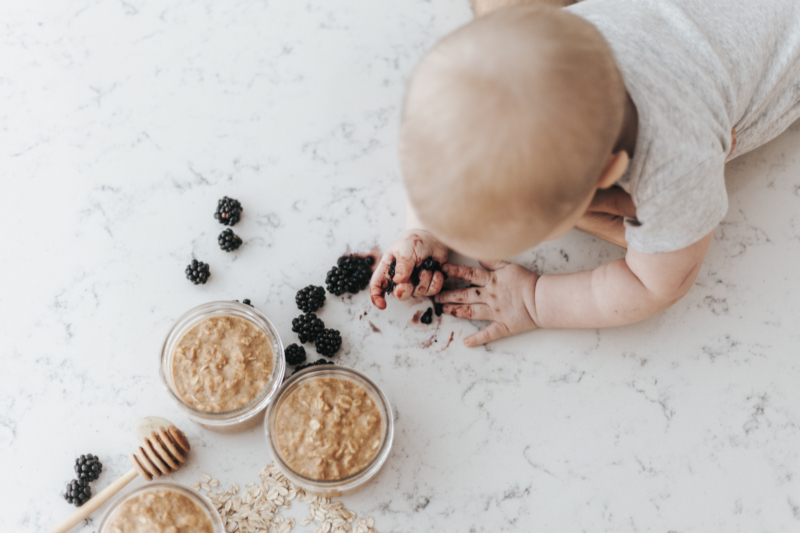 ---
See my other post on food for your eyes with more recipes
---