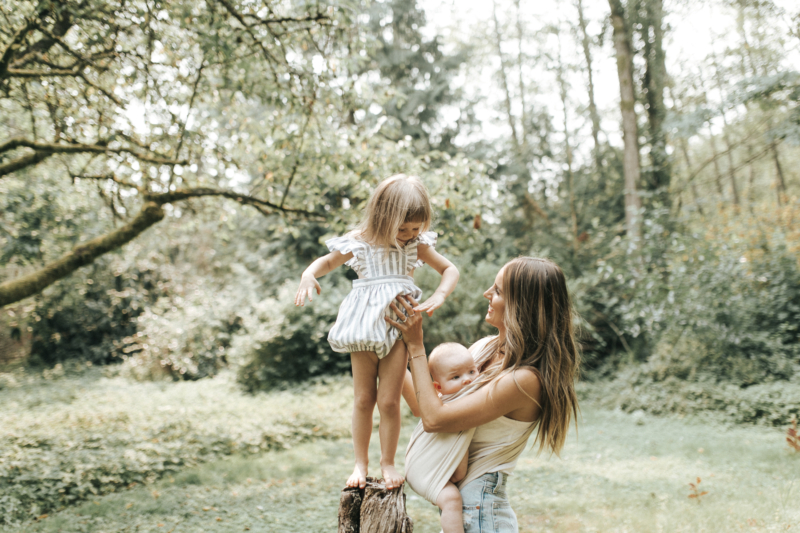 I feel like I've received the question a lot from first time moms expecting their second "What is it like having two?!" I also remember grilling other moms about this when I was pregnant for the second time. For how much work one child is it's kind of scary to think about being responsible for another one.
We of course expected to have our children closer together with Goldie being due 17 months after Poppy. I'm sure that age would have been a whirlwind, and is the case for a lot of you mamas. But with our babes now being born 3 years apart it created quite a different dynamic. I think rather than Poppy feeling competitive for my affection she feels like her and I are a team taking care of the baby together. With both of them being calm natured it has made the transition to relatively easy which I am thankful for, because I know that is most often not the case. And I can't even imagine what it's like for you mama's with 3 or 4 (or more!).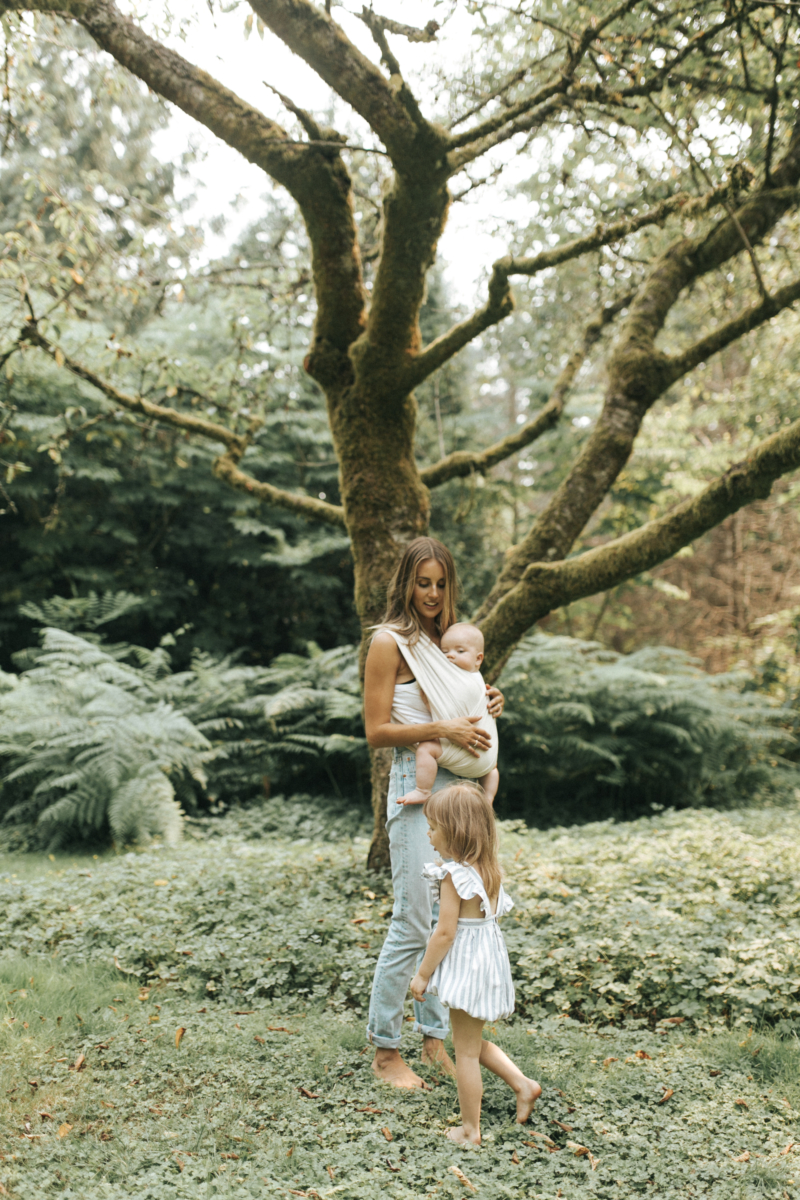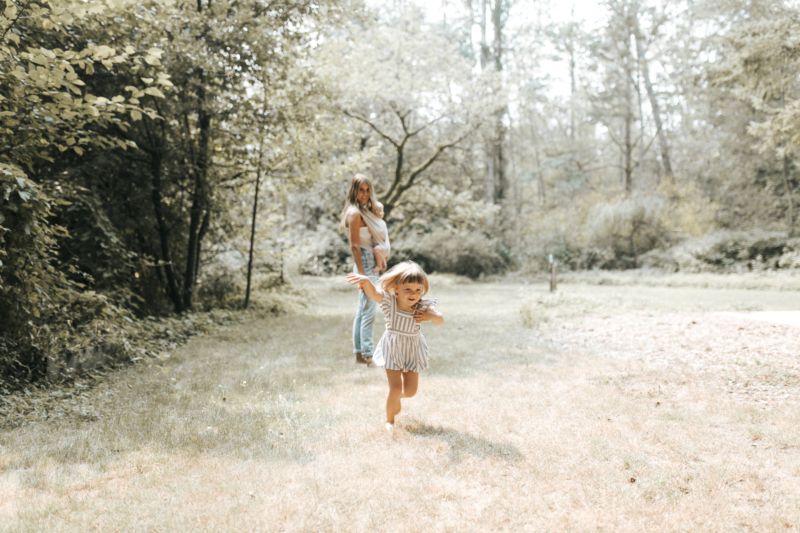 I think the thing that is the most work with two children is trying to get out the door. By the time were finally in the car I'm usually doing a deep breathe exercise before we arrive somewhere.
But my sanity is nap times, Poppy still naps (or plays in her bed) and their afternoon naps line up and it is a couple hours of the day where I recharge & get stuff done with my hands free. I'm also in love with my baby carriers, you've probably seen me post about carriers on Instagram before and I have a lot of favourite brands. I'm so glad that I have found brands that I can turn towards if I need to, but it didn't come easy. It took me ages to find some that I really liked, and it didn't help that they were hidden away in the background. So, even though I've been posting some of my favourites on Instagram, I've also been looking at how to generate hashtags on the fly, as social media users will know the importance of hashtags and how they can help to get your posts seen. When it comes to baby carriers, it can be hard to find the perfect one, but if I can help at least one person by posting my recommendations on Instagram, then I've done my job. This one in these photos is one I've most recently fallen in love with.
I'm wearing a Studio Romeo carrier, created in France. It's definitely the quickest to put on of the carriers I've tried (You can see in my Instagram post exactly how it works). There's no tying or adjusting you just put it on and put that babe in, have your hands available with a toddler is a necessity.
Use the code BETHANYMENZEL on studioromeo.com for free shipping for US and Canada until 1st of September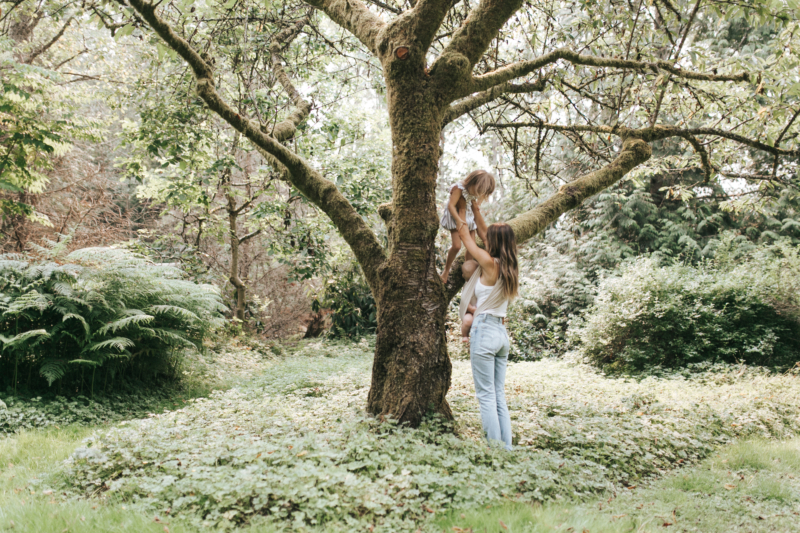 Poppy's adorable romper is from one of my favourite boutiques, Murray & Finn.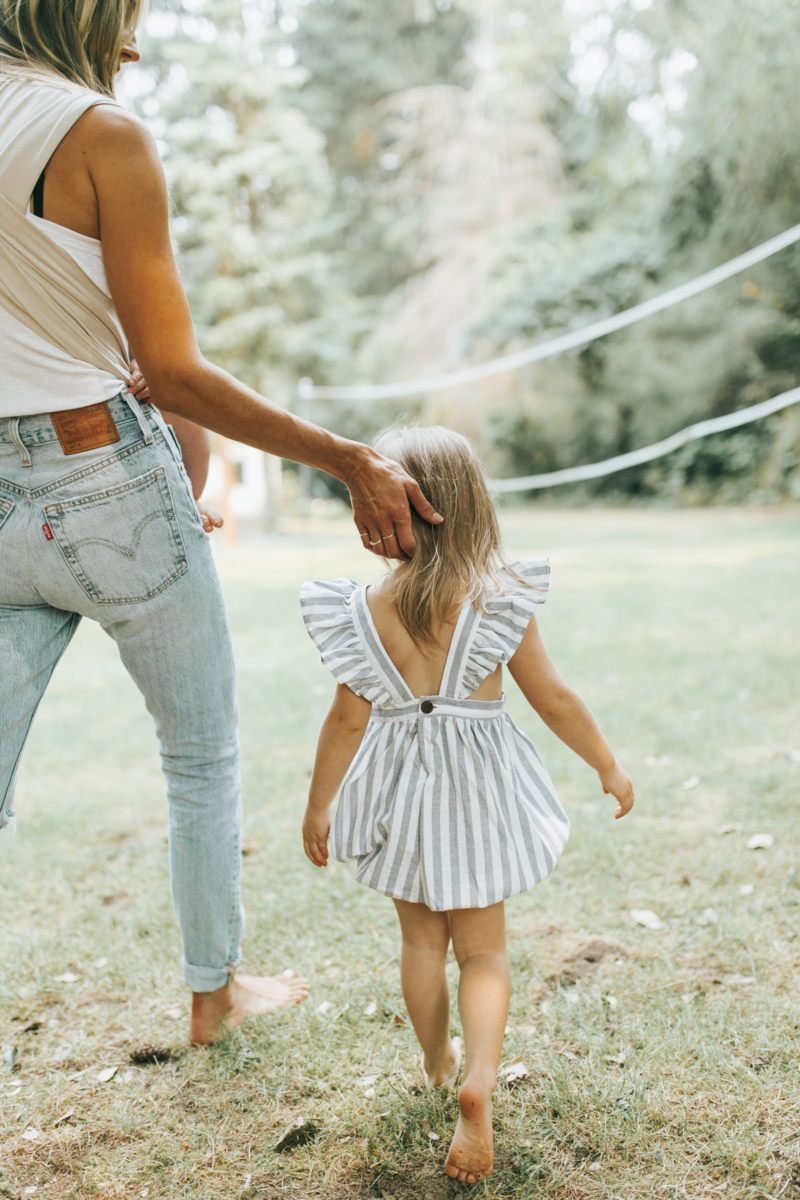 ---
What I'm Wearing
---