One of my favourite things about summer days is the extra hours of sun it gives us to enjoy the day. The early sun give us the chance to have a slow, bright breakfast. We come downstairs and open the windows, turn on music and every once and awhile go pick up some delicious scones from the bakery down the street (nothings keeps a child happy at the table longer than a breakfast drizzled with white chocolate).
This summer we got this Teaka dining table and chairs from

Article

, it is an outdoor set that we decided would fit perfectly for us inside, and I love it! I was looking for something that would be a cross of rustic & modern, and the raw teak, which was actually made to be a teak garden set, brings in the perfect amount of "rustic" for our home while still feel sleek & minimal.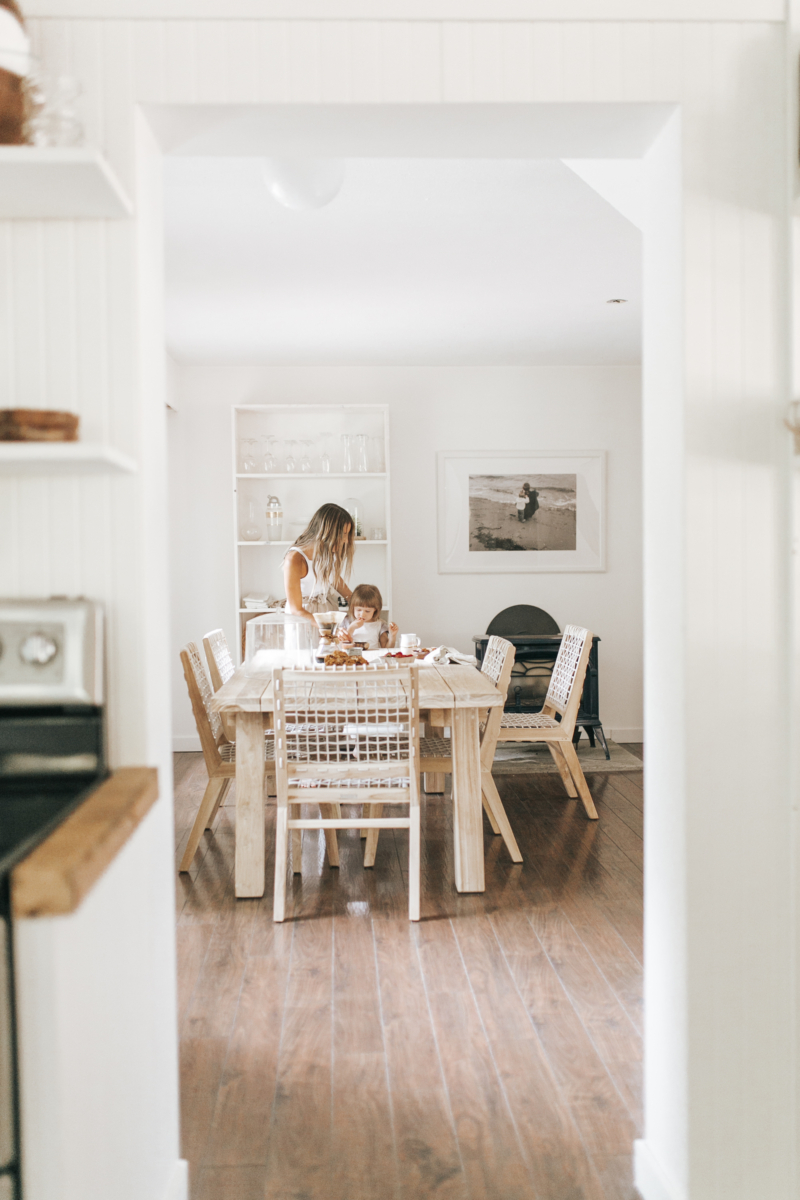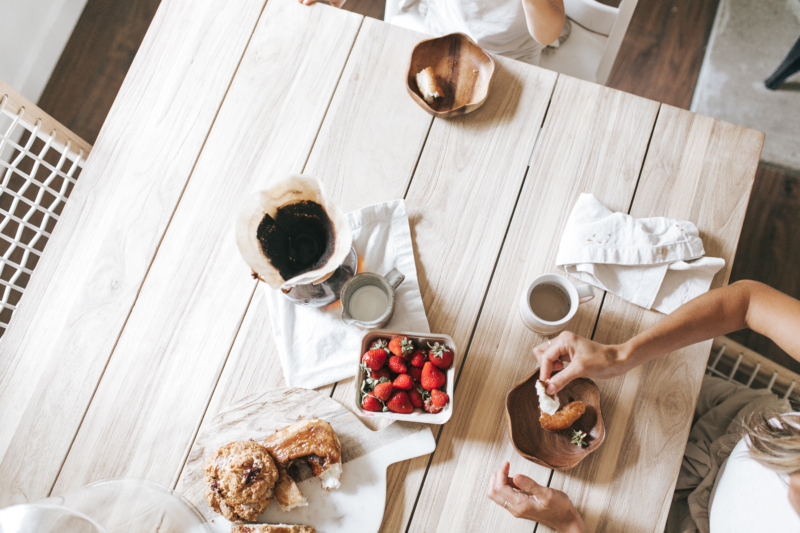 We love to entertain at our home so having a large dining table is a necessity for us, there's something special about sitting around a table with friends. This table seats 6, and is also available in a larger size to accommodate 8. Those warm evenings having late meals with friends is what summer is all about. Hanging out having drinks on the patio and watching the kids play in the backyard or having a couple for dinner once the kids are all upstairs asleep. I live for those parts of the season.
Article

is all about creating comfortable, stylish pieces to create the spaces where you enjoy those summer moments, I love a company that creates beautiful furniture but keeps the practical in mind. A bonus? They're located right here in Vancouver. Shipping and assembly took no time at all and

Article

has three flat-rate delivery options that start at $49 so you can pick the service and cost that best suits you.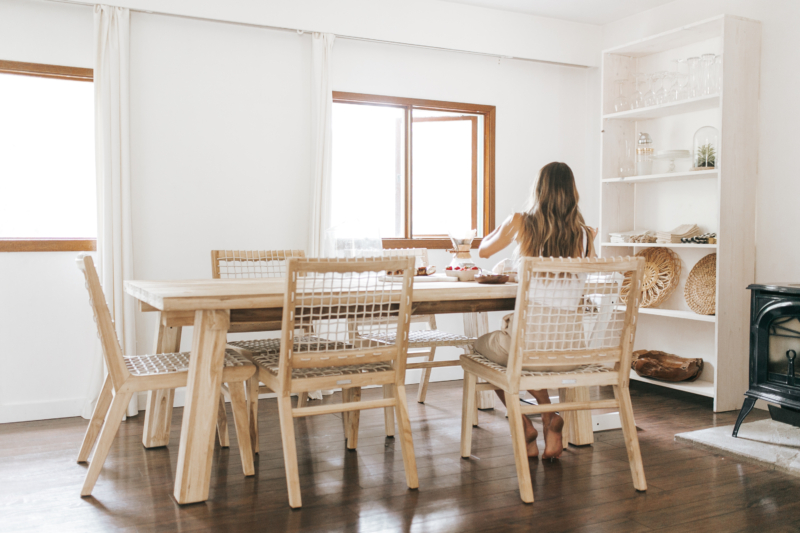 To be honest, when I first got this table I was terrified to use it because the wood is so natural & raw I felt like I had to baby it especially with kids around. But there isn't any avoiding messes with a 3 year old, Poppy has spread spaghetti sauce on it, and uses it as her napkin for greasy fingers but it actually just wipes down with a wet cloth perfectly! It will get character over the years I'm sure, but I kind of love that about it. I want the house to feel lived in and comfortable.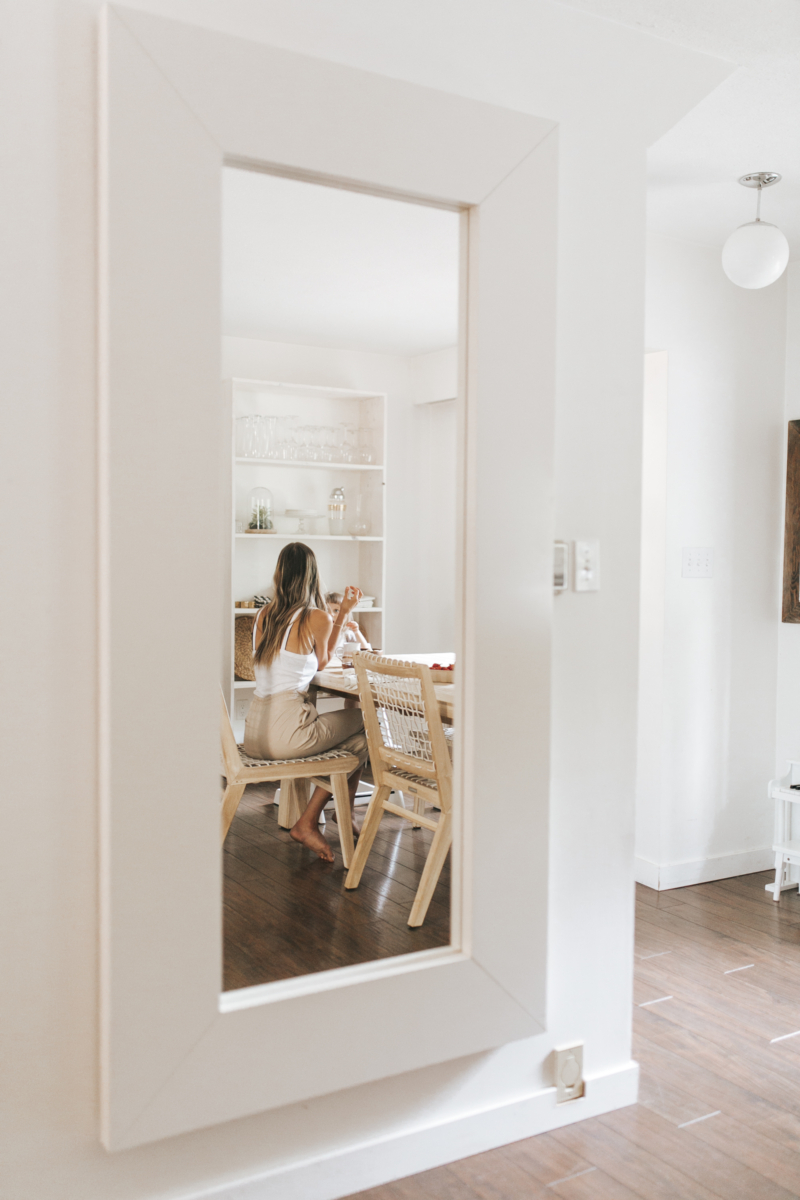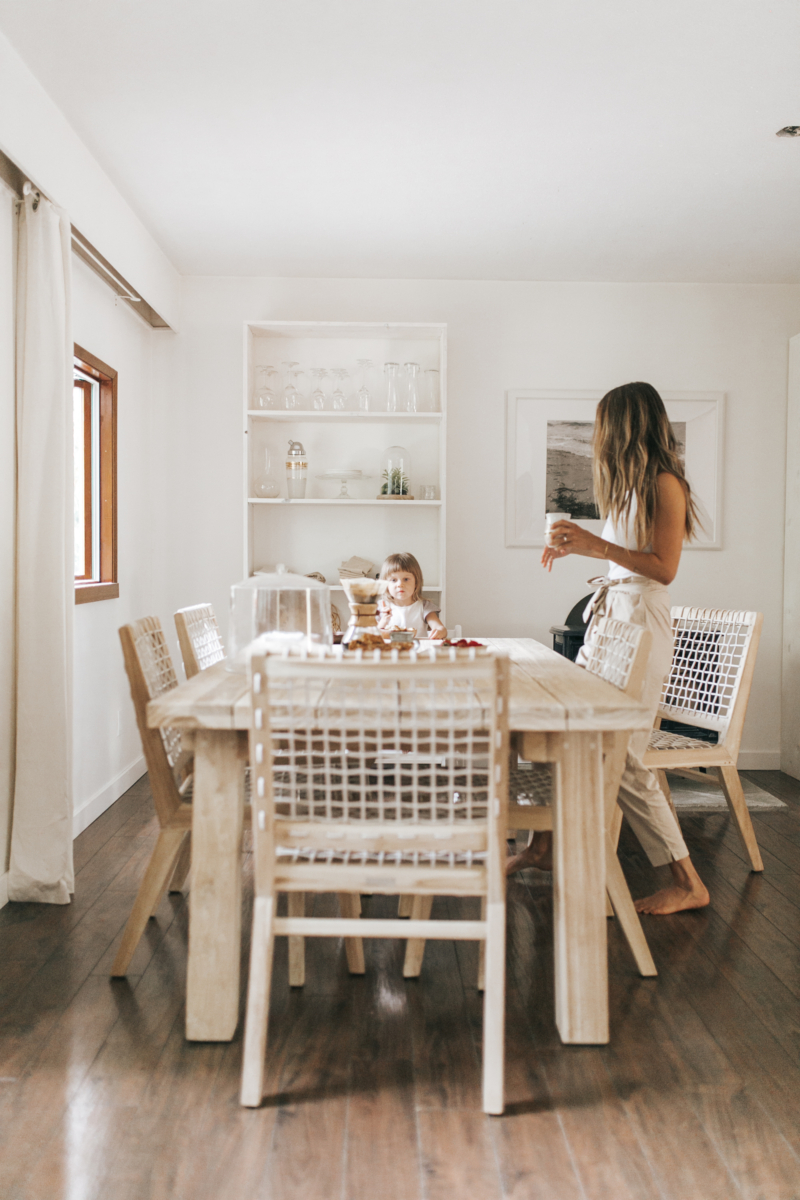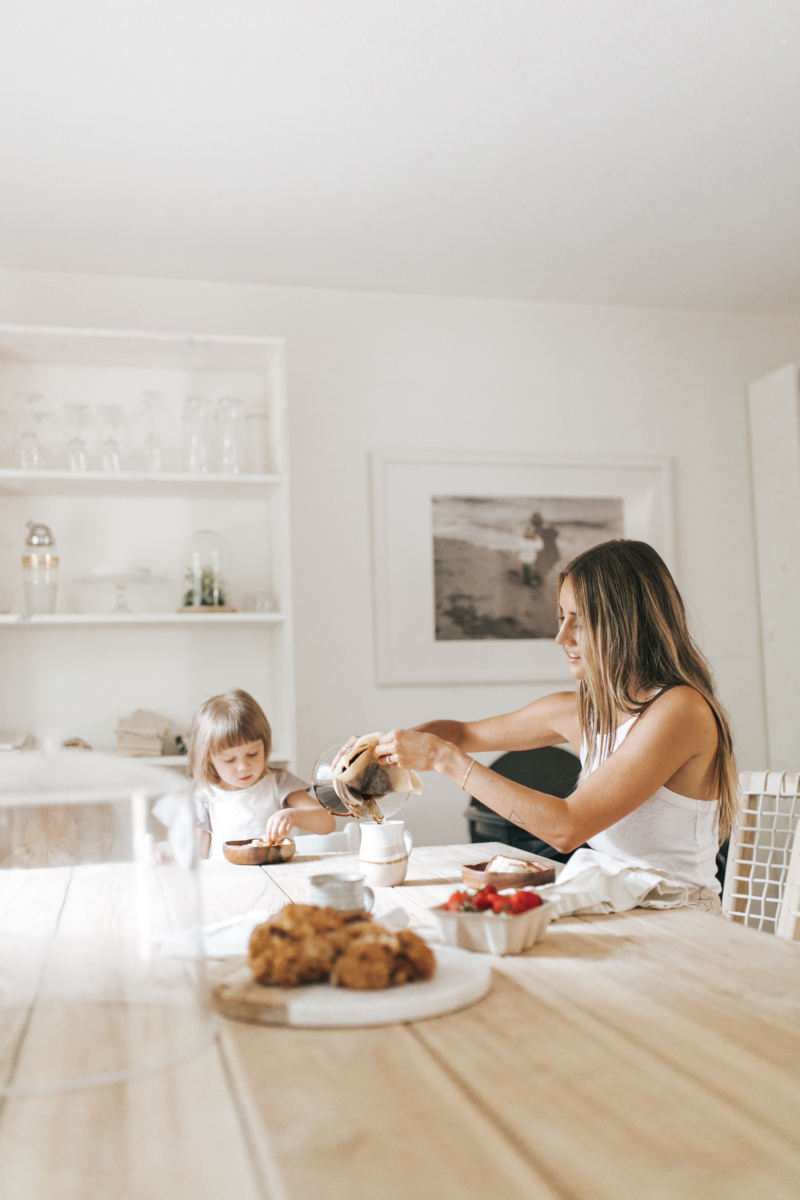 You can also check out these other lovely ladies blogs who are sharing about their Summer Hosting with Article today: