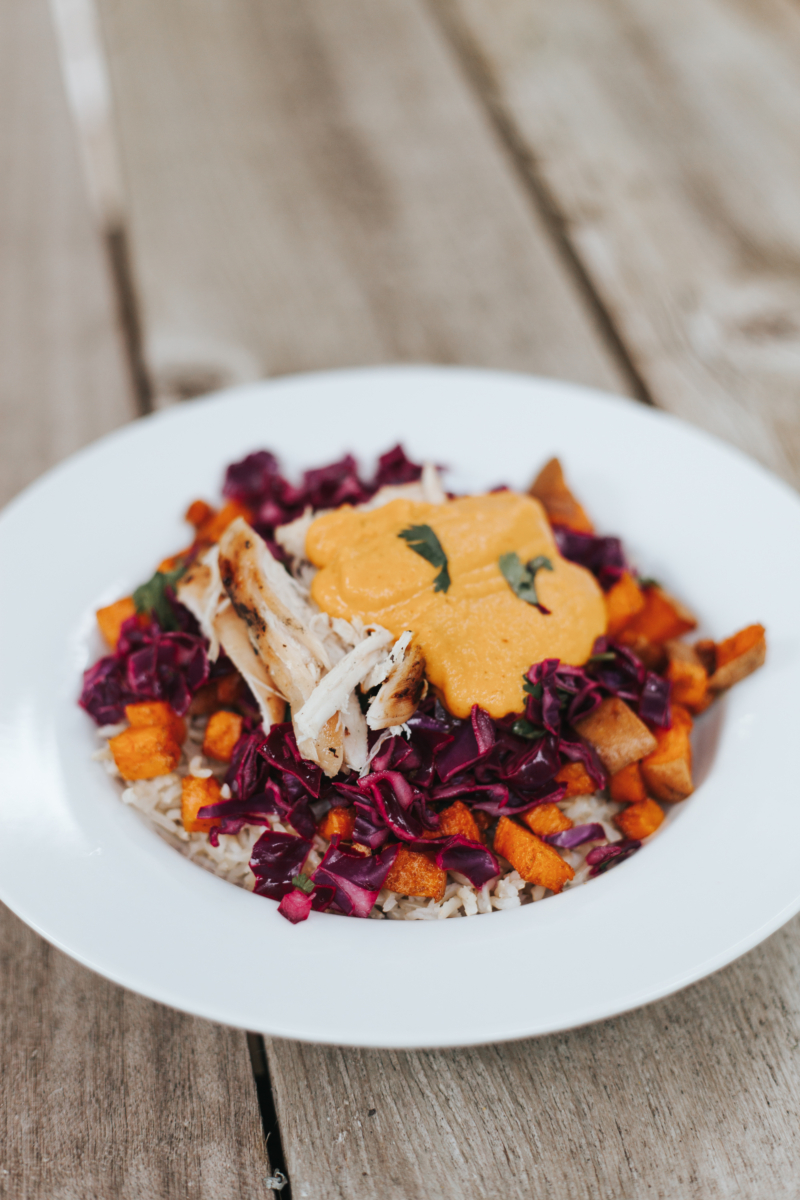 This meal is totally detox friendly & delicious, I've been experimenting with Mexican inspired food that doesn't make me feel like theres a brick in my stomach after.
---
Fiesta Bowl
Brown Rice – cooked with Lime Juice & Cumin. I just add a dash of each into the water while I'm boiling it
Roasted Sweet Potatoes – Diced, tossed in olive oil, cumin chilli powder, garlic powder, & salt. Roasted in a 9X13 at 400F for 30 minutes
Fresh Cabbage Slaw – Finely chopped cabbage, Lime juice, salt, cilantro, pineapple or mango. Make a big batch of this because the flavour only gets better as it sits
Barbecued Chicken Breast
Vegan Queso – Recipe Below
Can also top it with cilantro, salsa, jalapeños, hot sauce, lime.
---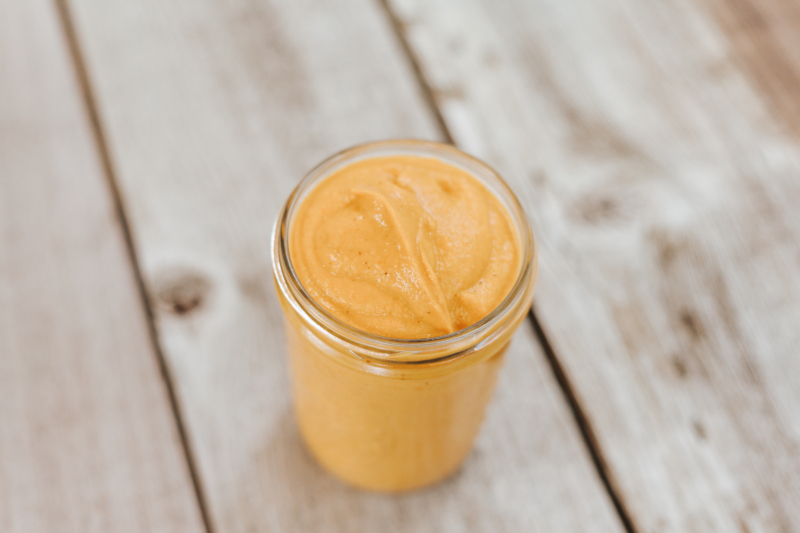 ---
Vegan Queso
I love this Queso! It was inspired by Oh She Glows life affirming warm nacho dip I just really simplified it and its so easy and yummy I make it a couple times a week. We put it on top of bowls or eat it warm with beans & avocado on top and dip chips in.
4 Carrots peeled, chopped & boiled until tender with a fork
1 can Full fat coconut milk
2-3 Tbs Nutritional yeast 
1 tsp Chilli powder
1 tsp Garlic powder
Dash of Cayenne
Salt to taste
Place the cream of the can of coconut milk into a blender, followed by carrots & spices. Blend until smooth, can add some of the coconut water if more liquid is needed.
---