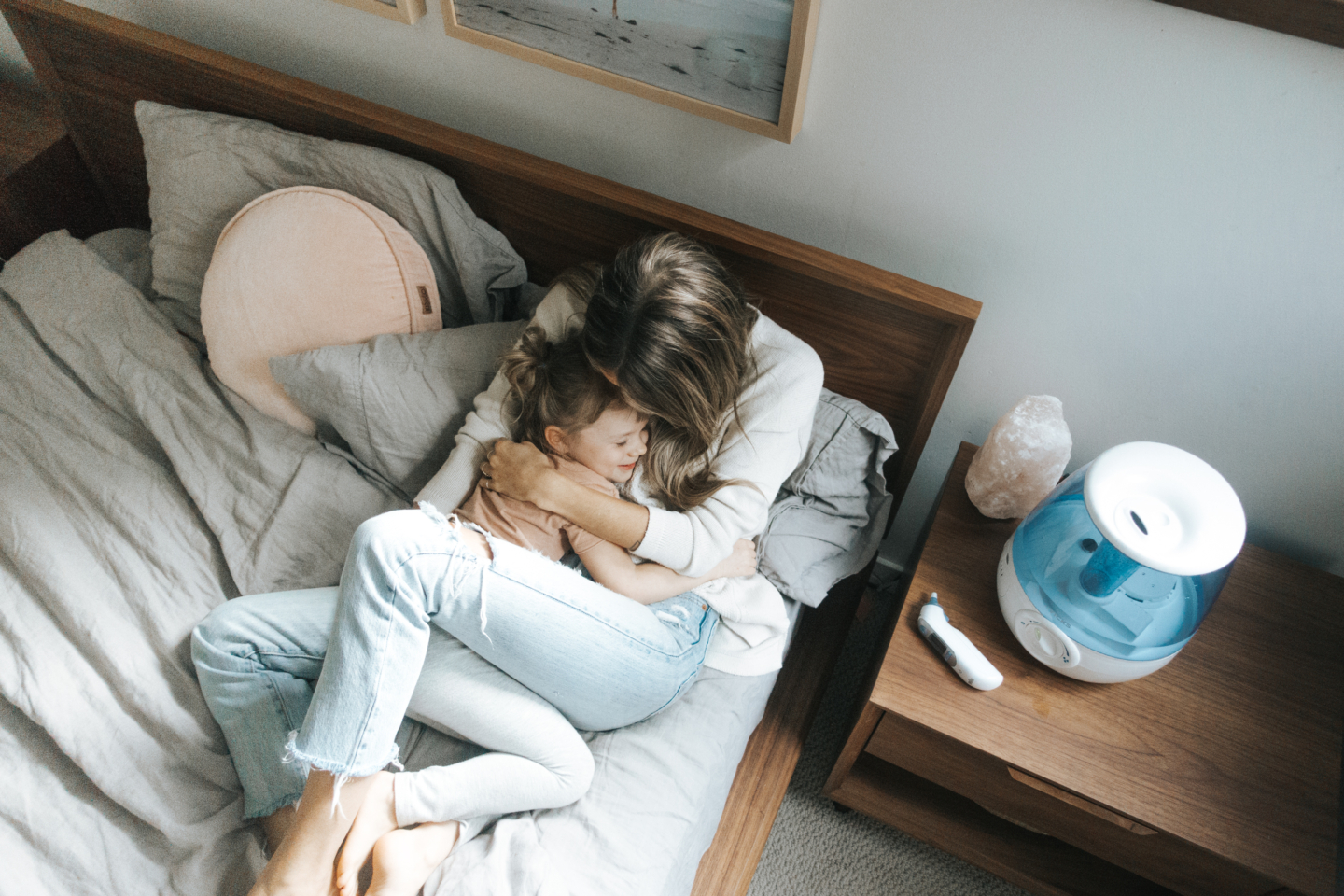 Once you have kids in the house cold & flu season is on a whole new level. When the little ones suffer, we alllllll suffer. Obviously, there are ways to prevent the flu but with kids, it does become a bit more difficult. Of course, encouraging them to wash their hands or even wearing a Surgical Mask, especially if you have an underlying health issue that will make flu symptoms more severe, is a good preventative method. It's believed that handwashing can actually reduce the risk of children bringing these germs home. Whilst at school, children should have access to toilets where they can wash their hands, but it might also be worth stocking up on industrial hand sanitizer ready for flu season. By providing each member of your family with some hand sanitizer, they should be able to keep their hands clean at all times, such as before they eat. This should kill any germs on their hands, reducing the risk of them spreading the flu to anyone else. That's a useful idea, but our kids are mixing with other children all the time, so sometimes there is just no way to avoid it. So, this time of year is when I am geared up and ready for when we just can't avoid those germs going around. During the day, their sickness is pretty manageable but at night it seems to really bother my kids.I feel like I'm in and out of their bedrooms trying every trick to make them more comfortable so that they can stay asleep.
The first things I do to help with the congestion is keep their heads propped up with extra pillows to help their noses drain, and I turn on a cool air humidifier to help break up the mucus and keep it flowing. There are lots of humidifiers like the ultrasonic cool mist humidifier so the one you get depends on what your budget and requirements are. For example, humidifiers like the Ultrasonic allow you to diffuse essential oils while others don't. At the end of the day, it's up to what you want from it. Humidifiers are especially helpful when they aren't old enough to properly blow their nose, but regardless of age humidifiers really help with sinus health and relief from congestion & coughs and even when you're not sick they can prevent dry skin & viruses when it's cold out (they can also help with snoring!).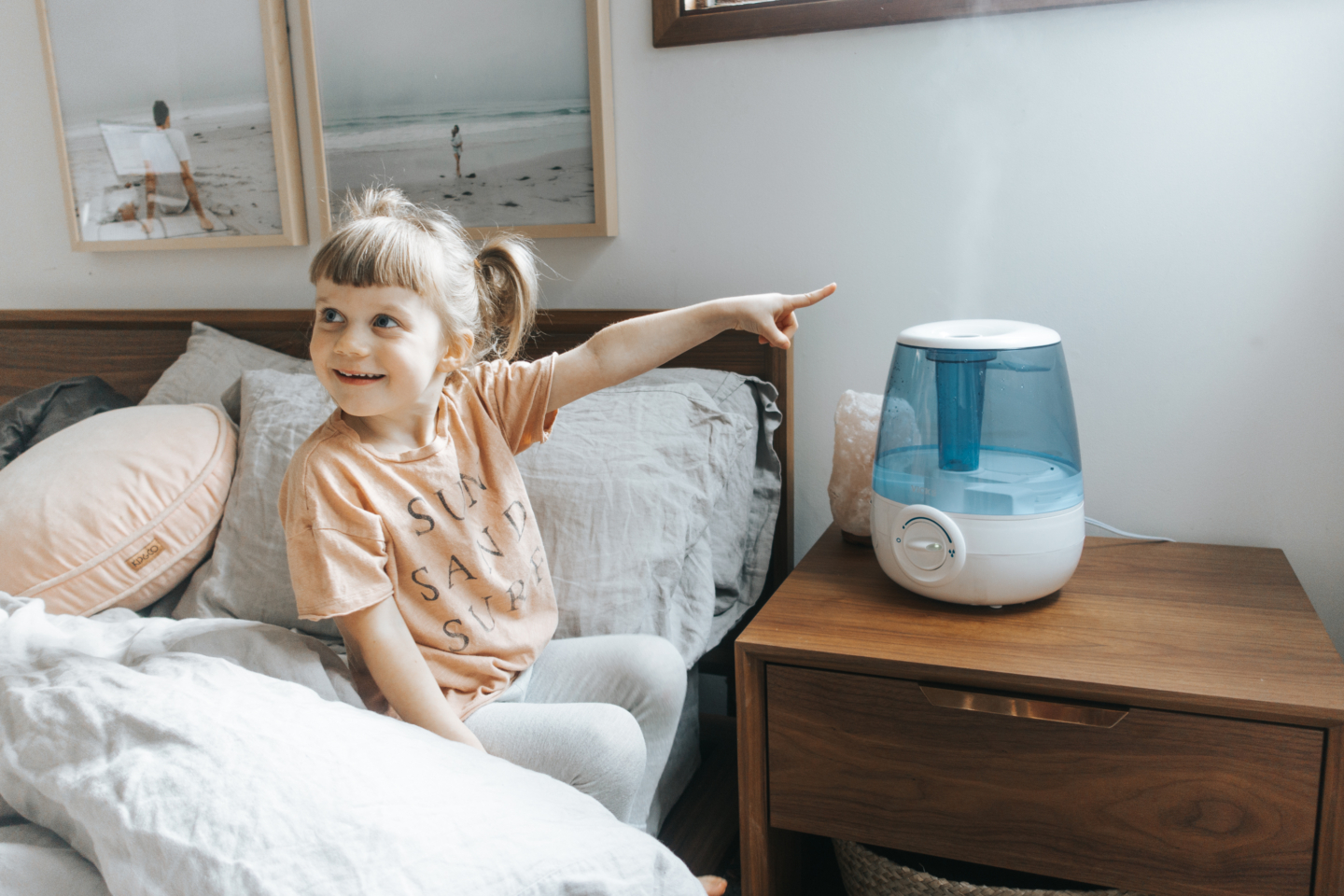 We have the Vicks Humidifier and the Vicks® Warm Steam Vapourizer because depending on your sickness, sometimes you want cold, and sometimes warm air is more soothing. The benefits of each humidifier are the same – selecting one is just personal preference. With the Vicks brand humidifiers, you can also use Vicks VapoPads® in them to release soothing menthol vapors all night (similar to the rub you would put on your chest). In addition, sometimes you have no choice to be up and about even if you have got a cold or chest congestion, therefore it would not be ideal to stop your treatments whilst you are on the go. This is where having something like an Arizer Extreme Q vaporizer, which is small, compact, and can be plugged into your phone for use would be an ideal complement if you couldn't stay indoors on a particular day.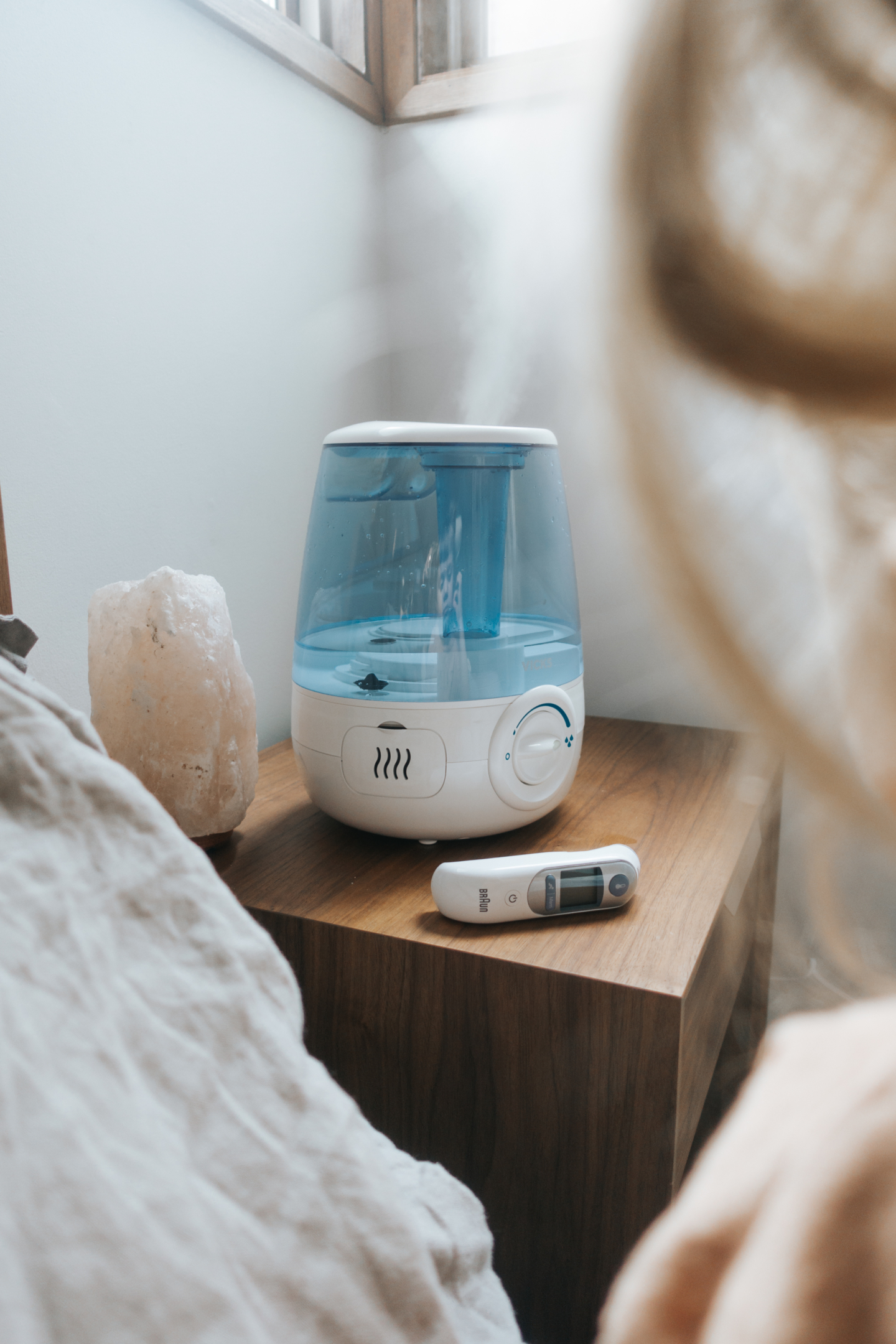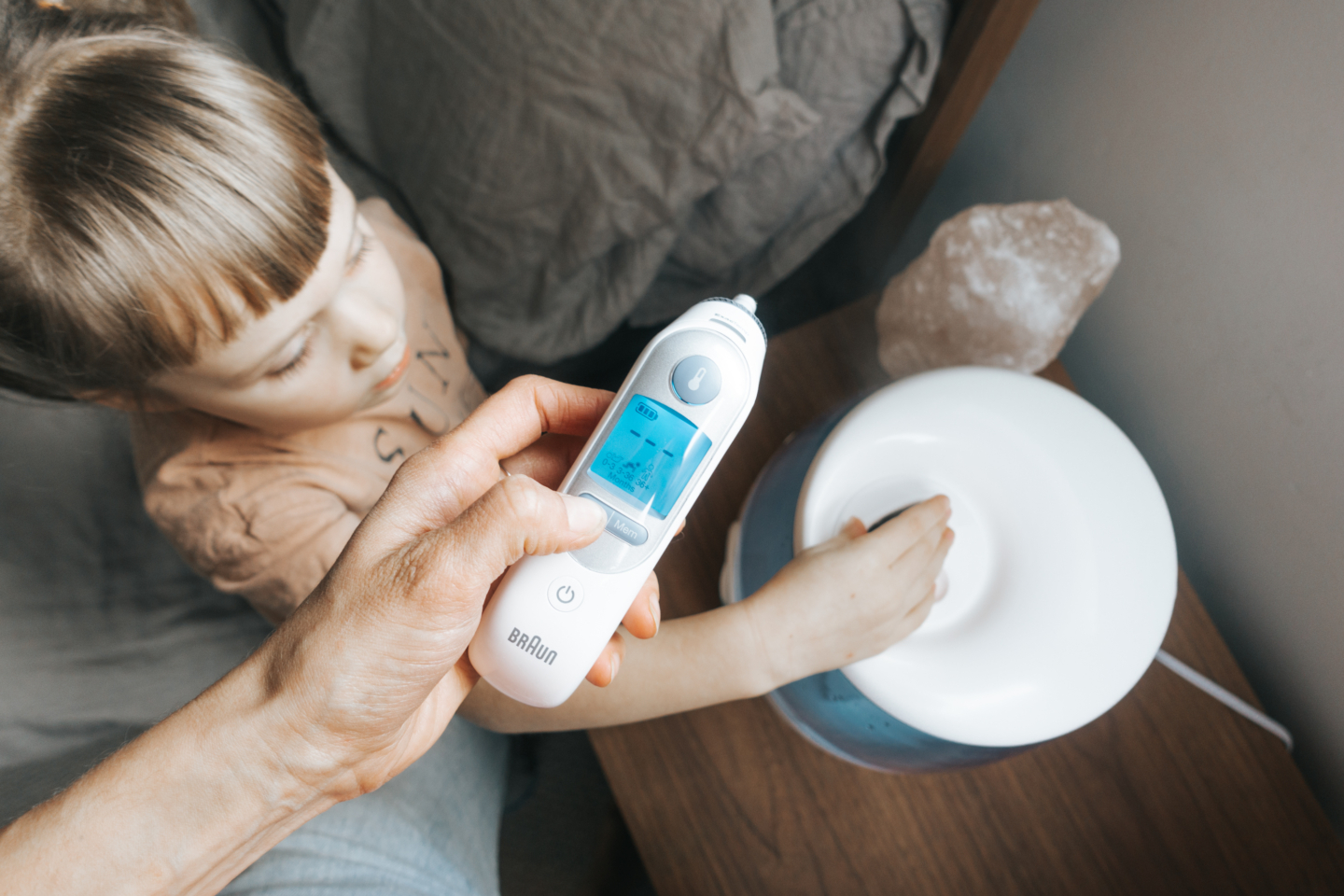 The next thing that is essential with little kids is a good thermometer. I've actually given Braun thermometers as gifts at baby showers because it's something that as soon as you are worried your baby might be sick you want to have a good accurate thermometer at hand.
Here, I'm using the Braun ThermoScan®7, which is great because the tip on the ThermoScan® is warmed before use, which ensures professional accuracy. You also select the child's age before taking their temperature, as cause for concern can vary depending on the age of your child – for example, a normal temperature for a 4-year old can actually be a fever in a newborn. The thermometer reading has a colour-coded indicator: Green means your child's temperature is normal, yellow means that it's elevated and red means that it's high. This will help parents who are unsure if they should bring their child to see the doctor.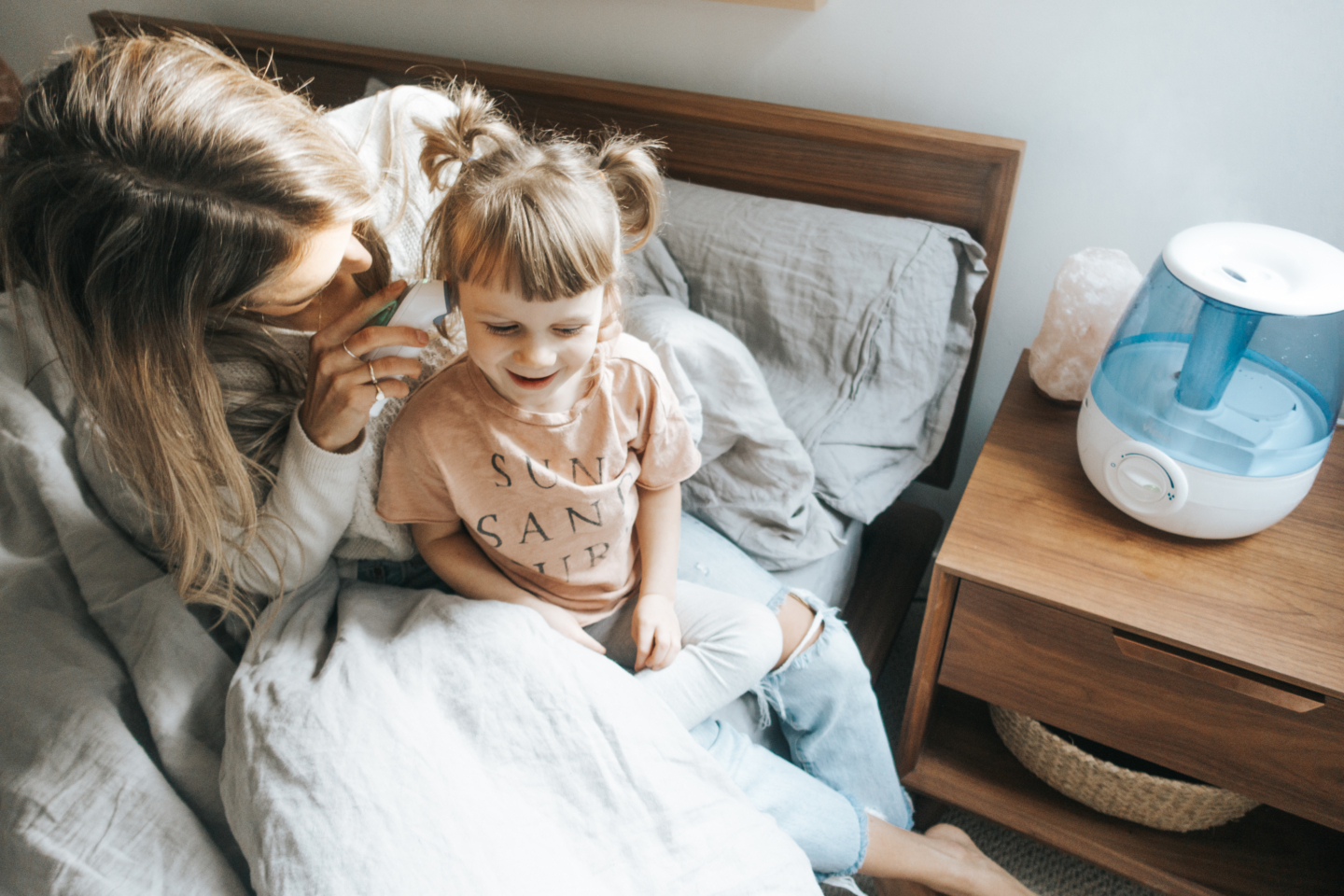 This post is sponsored by Vick's Humidifiers and Braun Thermometers, but all opinions are my own.
#Braun&VicksvsCold&Flu