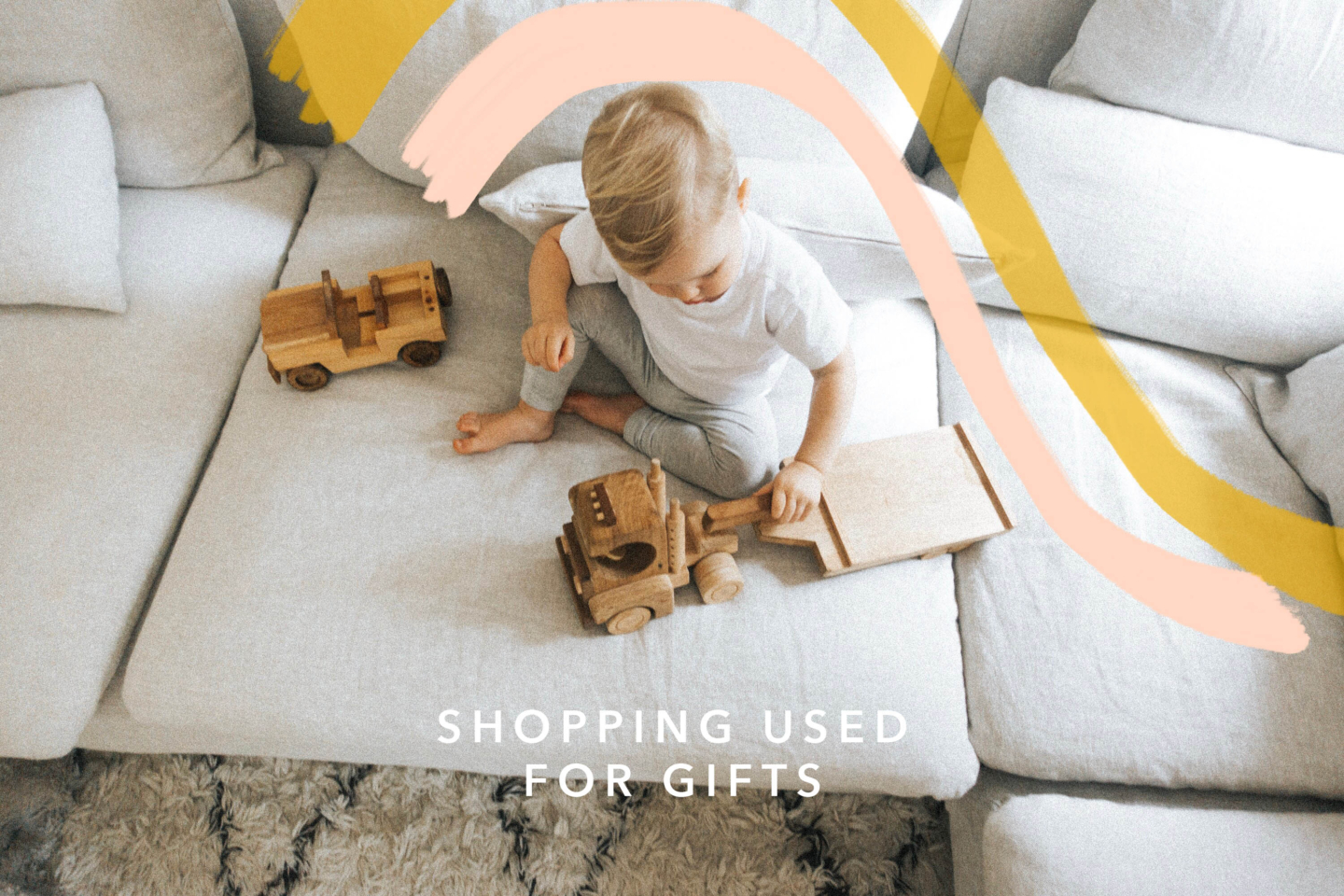 Buying christmas presents can kind of take the joy out of Christmas. It feels like a fun magical task to me until I enter the mall and see every other stressed out person doing the exact same "magical" task and realize how grossly materialistic and wasteful it is.
Don't get me wrong I LOVE buying and giving presents, if money was no object my favourite thing would be giving everyone gifts that blow their minds. I'd be like Oprah every time I come over to your house (so if you're my friend you can pray I win the lottery).
And if you're a parent you know how quickly kids get over toys and the feeling of please don't give my kids anymore stuff, even though it really is the best watching them open presents.
Obviously you're not going to be the lame-o aunt that doesn't believe in buying more gifts. So how do you give ethically? Secondhand stuff from somewhere like shoppok is awesome but there's a fine line between giving something creative & personal and being cheap, so buy your gifts carefully. If you don't want to go down the second-hand route you can always try and get a little more creative with your purchases. Think a little outside the box, and maybe buy something that will make them laugh today, and in 10 years when they dig it out a cardboard box of old toys! How about getting the whole family made into custom bobbleheads, it may well just bring a smile to more than your niece or nephew's face and if they throw them away, Mum and Dad could probably find a shelf for them!
Still not on-board, well here's some more ideas for ya.
–Craigslist: Giving used toys can feel kind of weird, but not if they are unique & old. On Craigslist I've found nice handmade wooden trucks, vintage fisher-price toys, rocking horses, dollhouses, search "vintage playmobil" there are some cool camper vans. You can use a Craigslist Search Engine to find loads of different types of toys so it's well worth a look!
–Dress up box: Last year I did this for my nieces. I went to the thrift store and found a vintage suitcase and some funny old lady hats, glasses, and jewelry. Went to a kids consignment store and got fairy wings, a tutu, & some animal masks and put it all inside the suitcase.
–Outdoor Equipment: After Christmas is over, we don't have too long until the sun is upon us again. Instead of buying your children gadgets that will keep them away from their source of vitamin D and significantly reduce their activity, look at some fun trampolines or swing sets for sale. This is sure to entertain them for hours outside and guarantee a good nights sleep after being worn out from outdoor fun.
–Waitress: For my niece who loved to play restaurant at the time I got her a little apron (can't remember where from, probably the thrift store…) then I got a receipt book from the dollar store & a pen the size of her forearm. I ironed on felt letters to the front of the apron that said "Elisabeth's Diner".
–DIY Crown: If you know little girls that are anything like Poppy, you seriously can't go wrong with an extravagant princess crown & magic wand. I know this isn't everyones strength but if you enjoy getting your DIY on, here is a great crown DIY. Poppy and I made something similar 3 years ago (using elastic instead of a ribbon and we added obnoxious jewels) and she stillllll uses it when she plays princess. You could easily make this wand with felt, a glue glue, and a dowel (they sell tiny wooden dowels like this at Home Depot).
–Craft Supplies: I always appreciate this gift because it's not another toy in their bedrooms. Construction paper and markers or watercolour paints is a great gift. If you want to get extra thrifty thrift stores (around me at least) always have unopened packs of coloured paper or envelopes (kids freaking love envelopes). If you don't want it to look so "secondhand-esc" take the paper (or whatever) out of the package and tie some twine around it and make a box full of random craft supplies.
These are mostly girly idea, because I haven't bought many boy gifts before, so if you have fun ideas for boys, please share them! But hopefully either way this just gets your mind thinking outside the box.
Realistically, not everything you own is going to be used or homemade. Here some of my favourite toys that our kids haven't gotten sick of yet and I know they wont for a long time:
–Wooden Blocks (this set is expensive but they are good quality large blocks and they come in a nice wood box, the only toy I let stay out in the family room haha)
–Magnetic Tiles (we lost our set of these, I kept them in a little metal lunchbox to take with us to restaurants and we must have left them there! So their on the list this year.)
–Garage (my friends 2 year old son was obsessed with this, so I bought it for Skip and he is equally obsessed.)
–Animals (also on the list for this year, we had a big box in Mexico and they both loved them. I liked that Poppy could be super creative playing with them.)
–MP3 player (We got an Mp3 player for Poppy in Mexico when we were spending hours in the car (and because you can buy a knock off iPod Shuffle for $4) We loaded it with disney songs and she uses it all the time.)