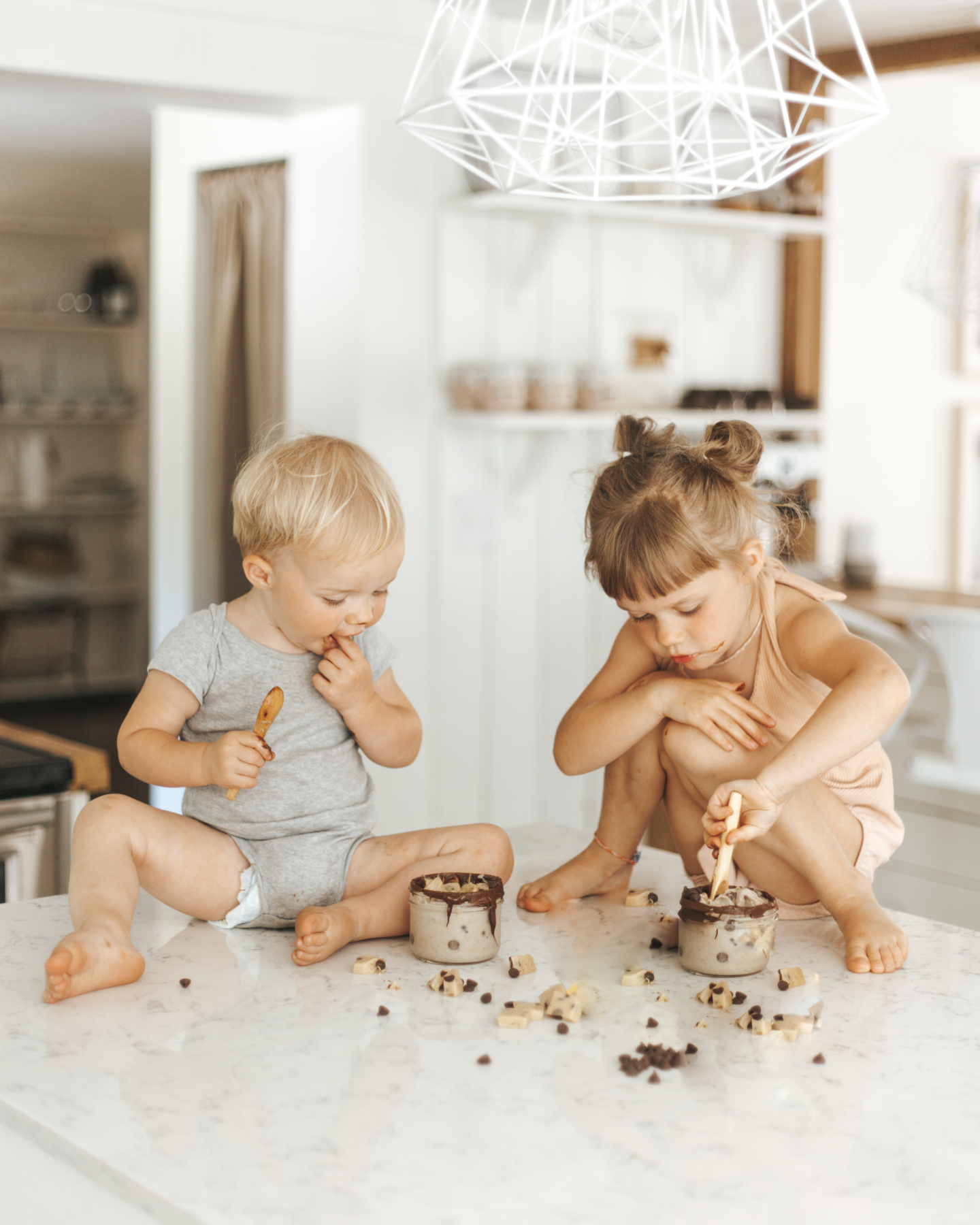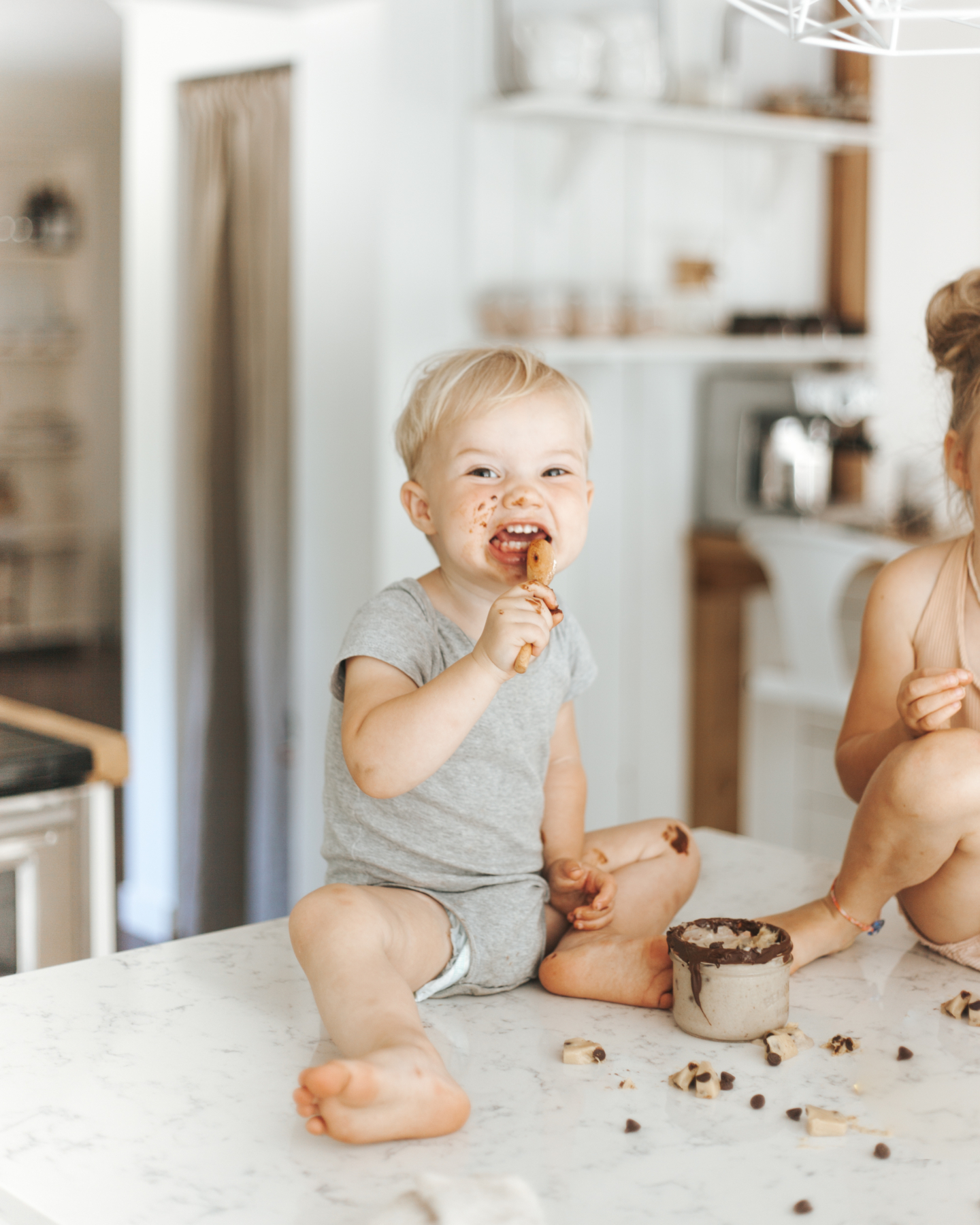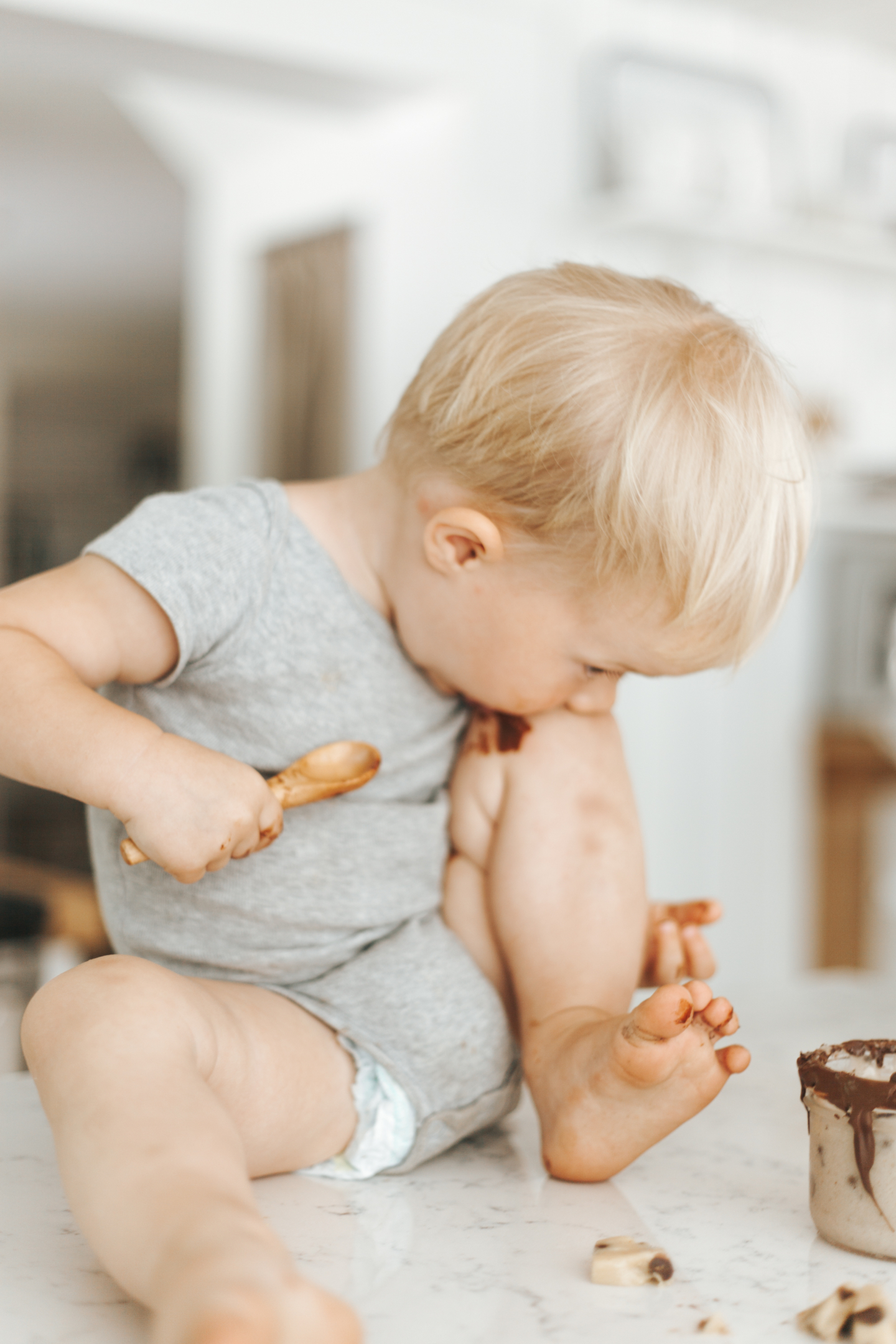 Chocolate Chip Cookie Dough "Nice Cream"
So nice cream is just a banana version of ice cream, basically ice cream you don't have to feel guilty about.
For the Nice Cream:
3 Bananas Frozen
1 tsp Vanilla
Chocolate Chips
-Break apart 3 bananas and freeze.
-Once frozen blend bananas + vanilla until smooth, you can add a touch of milk if your blender needs help. I blended mine in the Vitamix (using the tamp) without any liquid no problem. I let the bananas sit in the blender 5 minutes before blending.
-Stir in a handful of chocolate chips, you can either eat immediately or freeze it in a container.
For the Cookie Dough:
-I just followed this cookie dough ball recipe with a couple modifications (Replaces butter with half the amount of greek yogurt, and added less sugar)
-But instead of rolling into balls I flattened it on a cookie sheet and froze it.
-Once frozen I cut it into small squares and topped the ice cream with it.