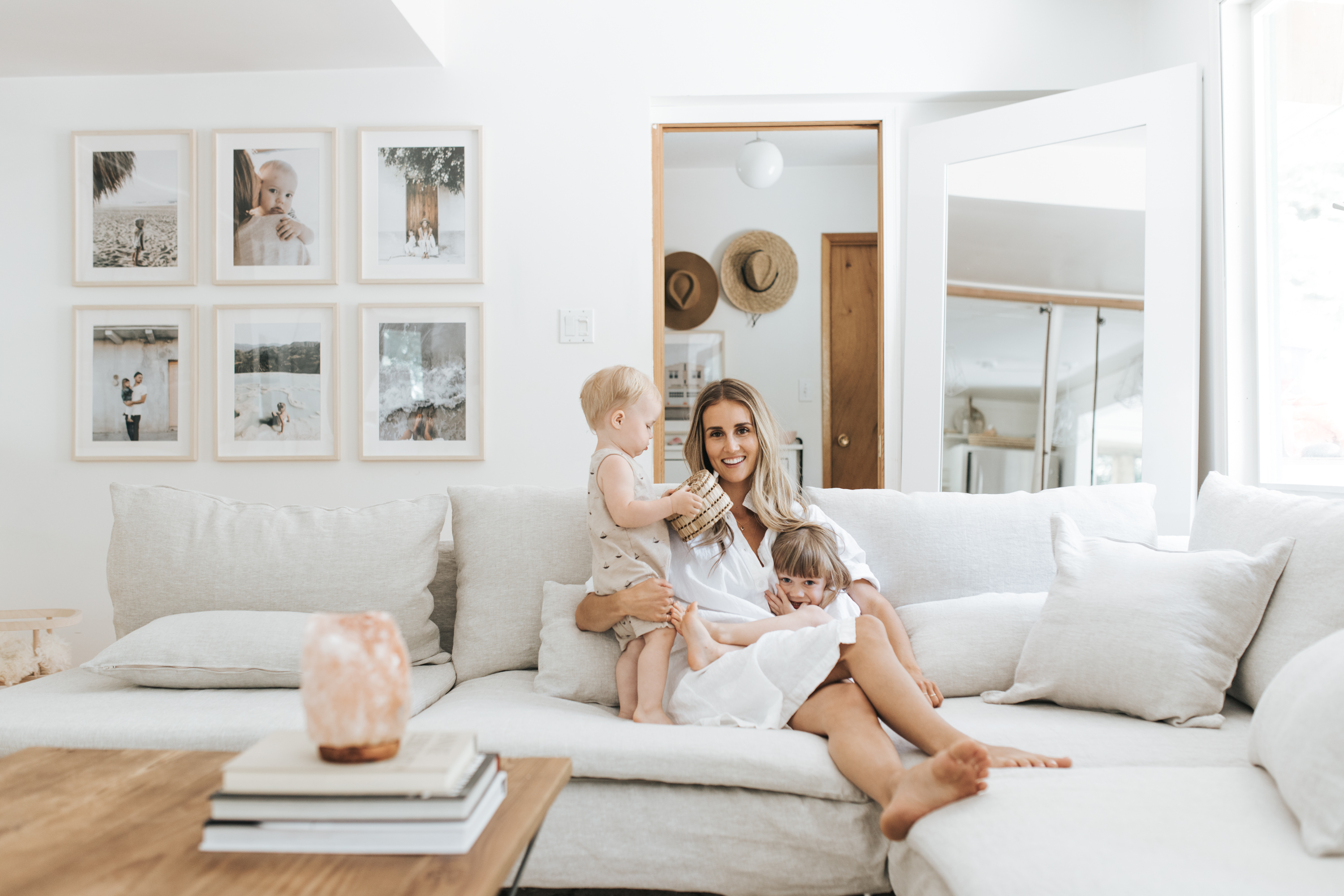 I often get asked on Instagram about who makes our sofa, and it is actually just from IKEA. But we love it! We wanted to switch from our leather couch to a fabric sectional just to have a more comfortable and welcoming place to seat groups of people. Even though switching from leather to fabric with kids this age is usually the opposite of what people do I wanted the comfort, and I don't regret it at all.
You've probably seen this sofa in a light pink color on my feed. That is the color of the covers that we purchased the sofa with from IKEA but I knew when we were deciding on which color to get that I would also want get covers for it down the road. With how quickly I jump from trend to trend I knew the pink would only last so long in here and also it's such a light color that over time it's bound to get stained from the kids.
While deciding on the Soderhamn sofa I also came across BEMZ, the most brilliant company ever. They make beautiful covers for all styles of IKEA couches, here are the covers specifically for the Soderhamn. The covers are sewn to order (to minimise waste) in Europe, machine washable (hallelujah!), and available in endless fabric options. Even if you're just contemplating the idea, you can order 5 free fabric swatches from their website to get a feel for it.
I knew I wanted to go for something very organic feeling and I settled on an unbleached linen called Brero Lino Natural.  The linen is so comfy looking (and feeling) linen is quite durable and only gets better over time in my opinion.