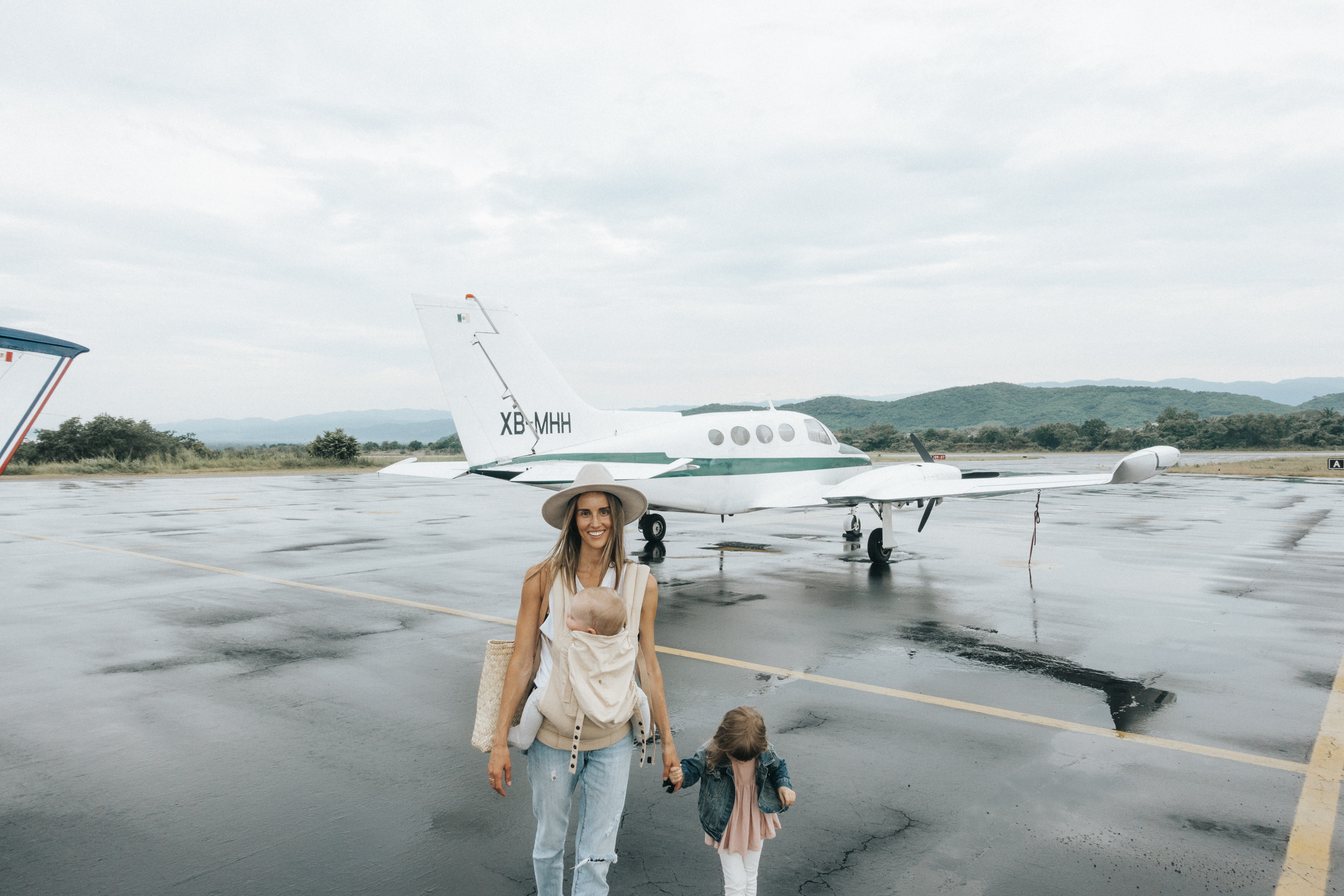 This past weekend we flew to Puerto Escondido in Mexico. David visited this surf town 12 years ago, as a young hopeless romantic gazing into the sunset feeling like Ryan Atwood. So when we decided to move down to Mexico for the fall he said we needed to visit Puerto. We decided it would be a good idea to plan a vacation for ourselves halfway through our 4 month trip. We also came down here to do a photoshoot for a non-profit shop we will be launching soon at a location we booked in the tropical desert.
I thought the beach sounded great but getting there did not! It's not far the way the crow flies, but there are only small winding mountain roads to get there, about a 7 hour drive that everyone we talked to confirmed your kids will vomit. Soundsssss awesome. But after some digging on the internet we found a pilot that does the flight most days in his little cessna, he books via whatsapp and you pay him cash when you land haha. My fear of small planes also made this option sound terrifying. But after hearing that he's done this flight roughly 10,000 times (!!!) I felt a little reassured and said yolo. The plane in the photo above, was the "big" one we took home, the way there was a tiny little VW bug in the sky.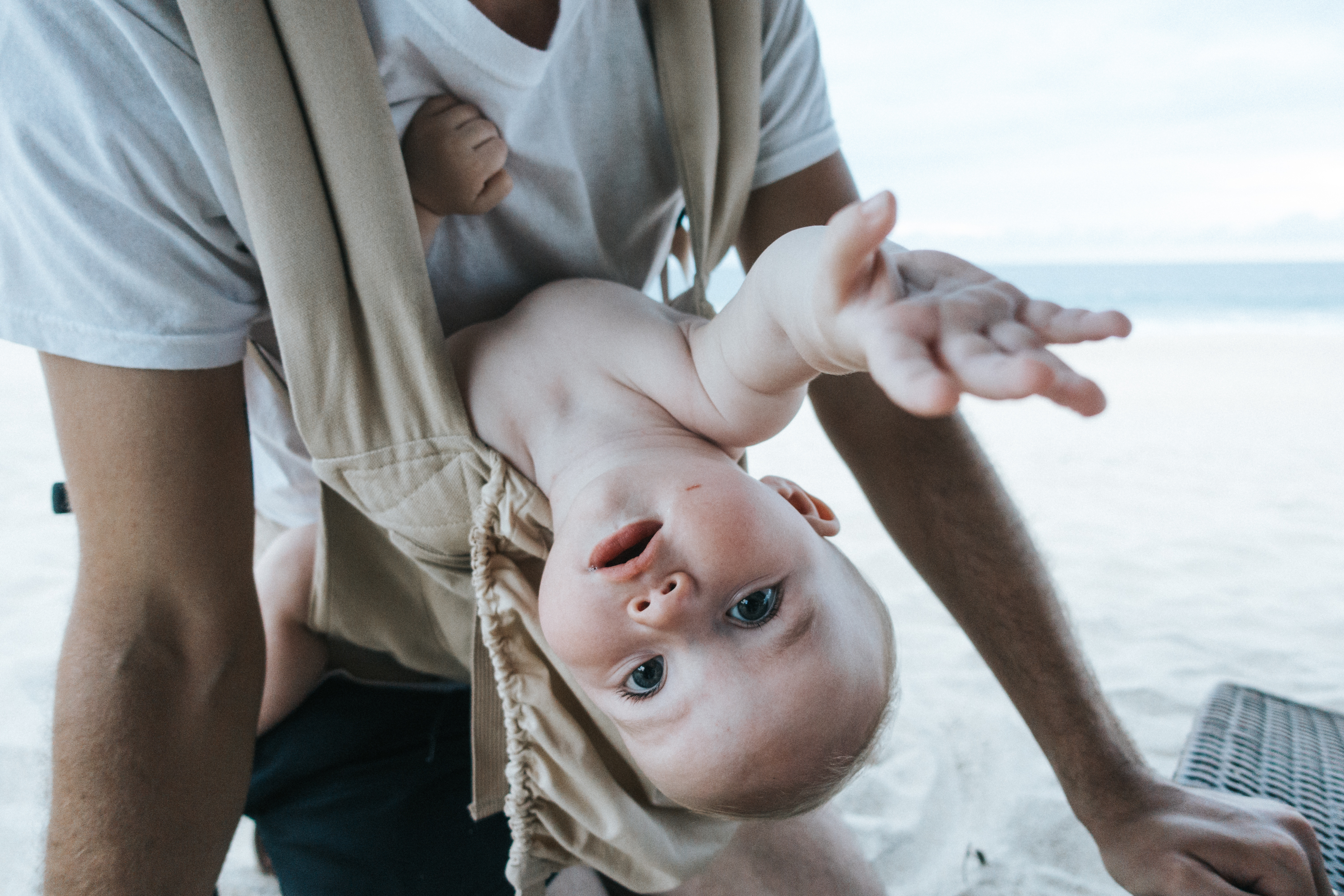 We visited the infamous surf beach, Zicatela, one morning and as beautiful as it was it was totally ruined by a little miss Poppy. She was hot, tired, and whining. We realized that our days of laying on the beach watching the waves are better saved for an adult only vacation and that hermiting ourselves at the resort for the weekend by the pool was the way to go when trying to relax with little ones.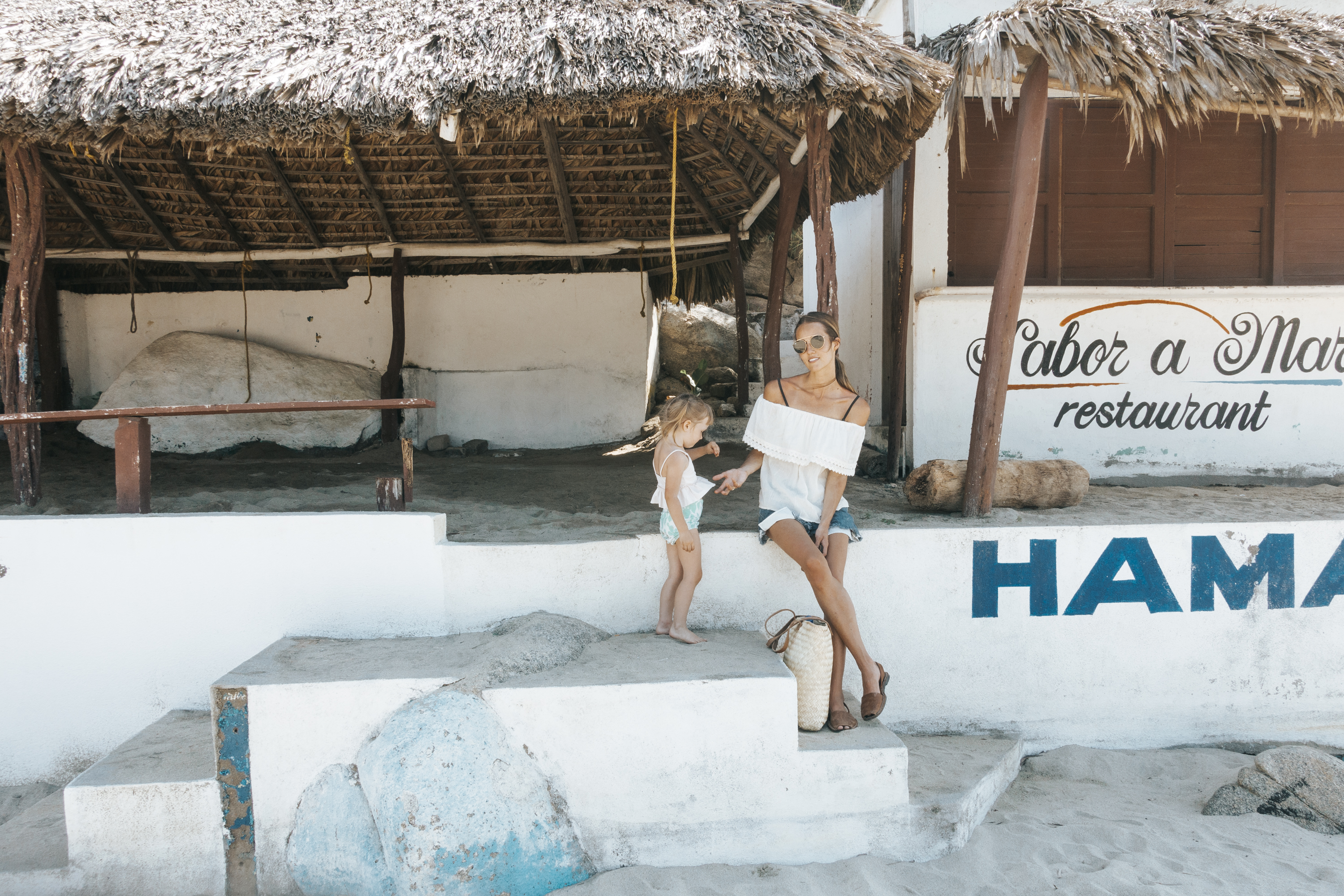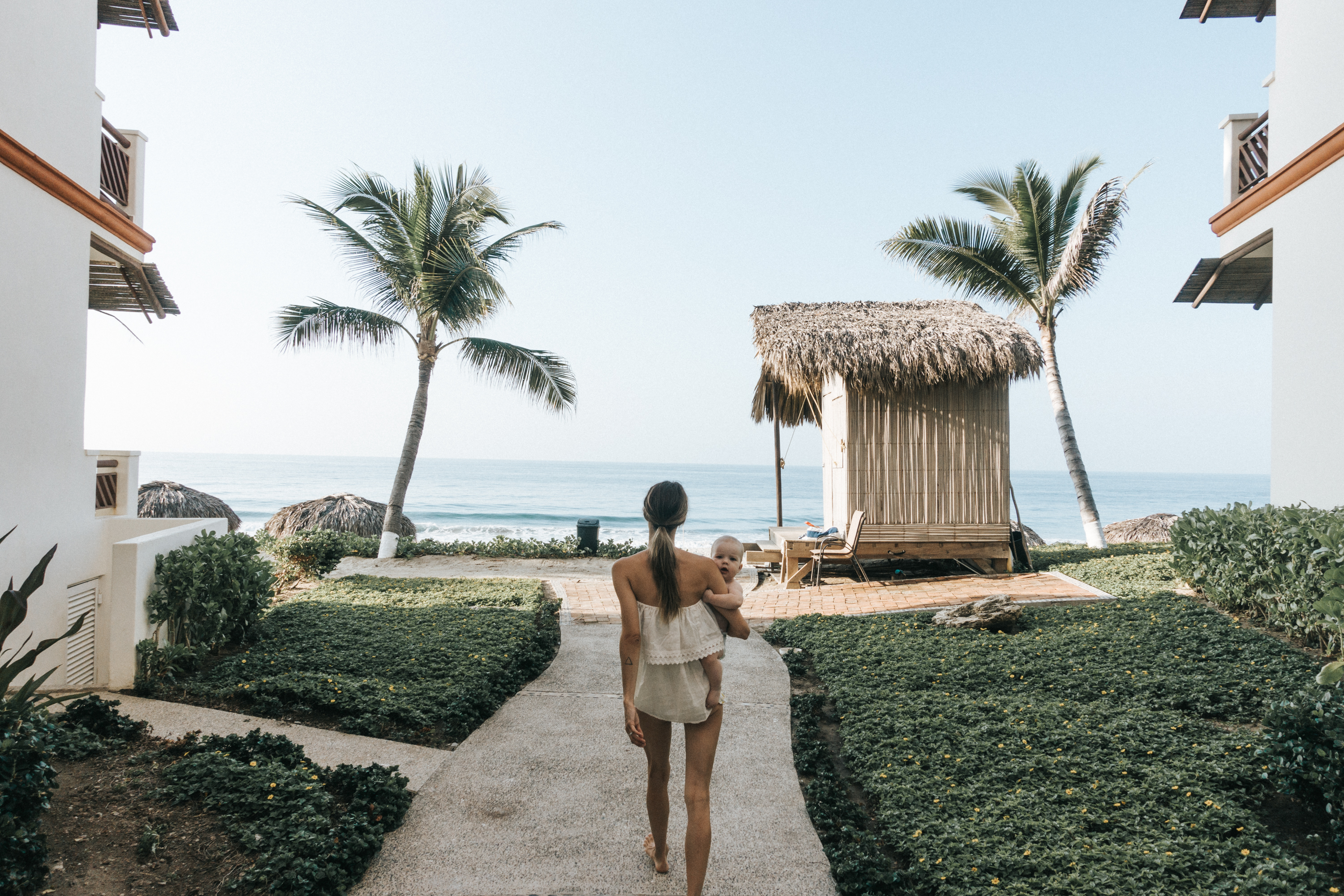 Waking up to the sound of waves and beautiful sunrises is probably by favourite thing about the beach! Every morning I went out on the patio before the kids were up and did yoga (thanks to the French man that lent me his yoga mat) with this view, bliss!!! I could do that every day for the rest of my life and not get tired of it. Also nap times spent at a swim up bar happy hour aren't so bad either, I'll take those every day too.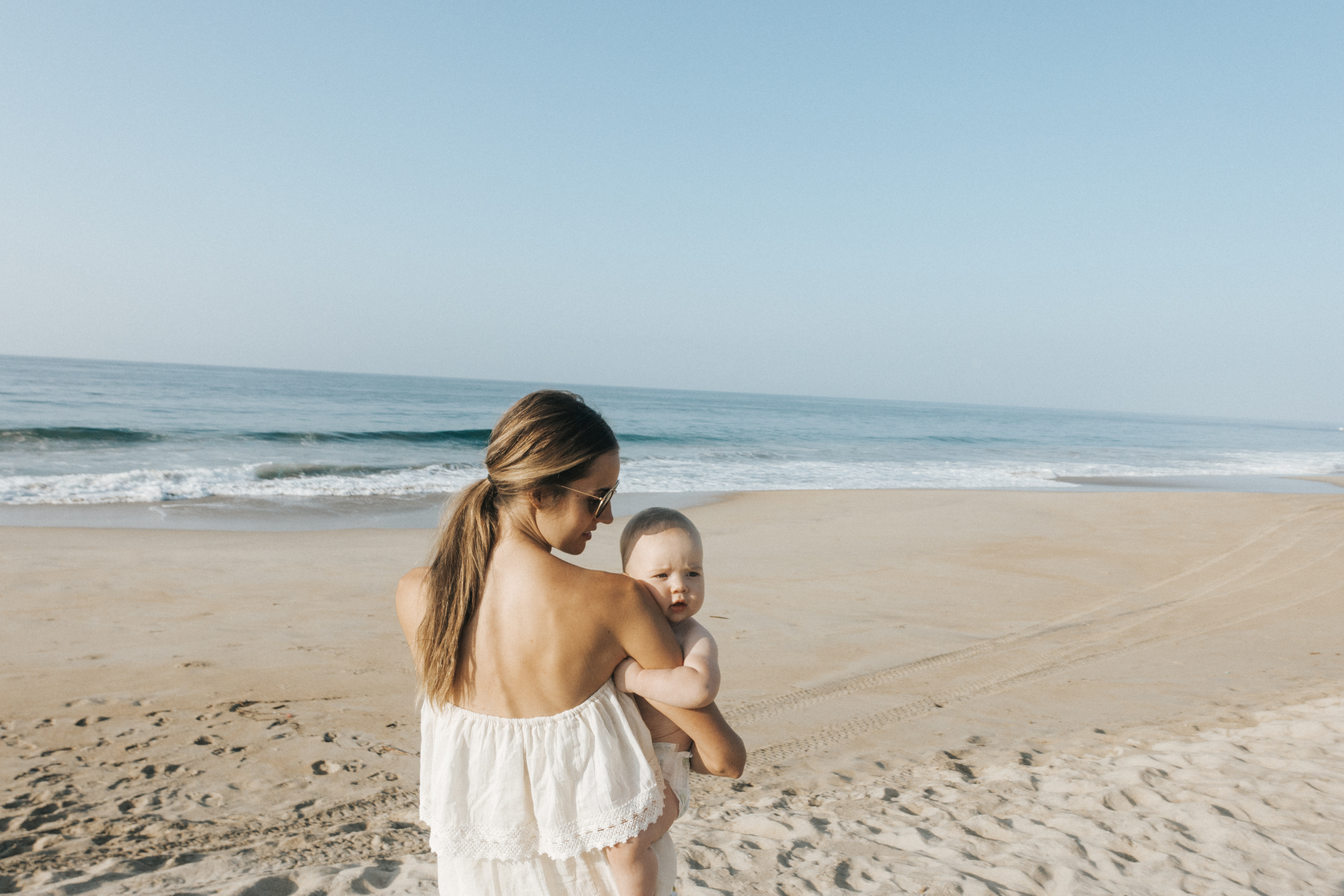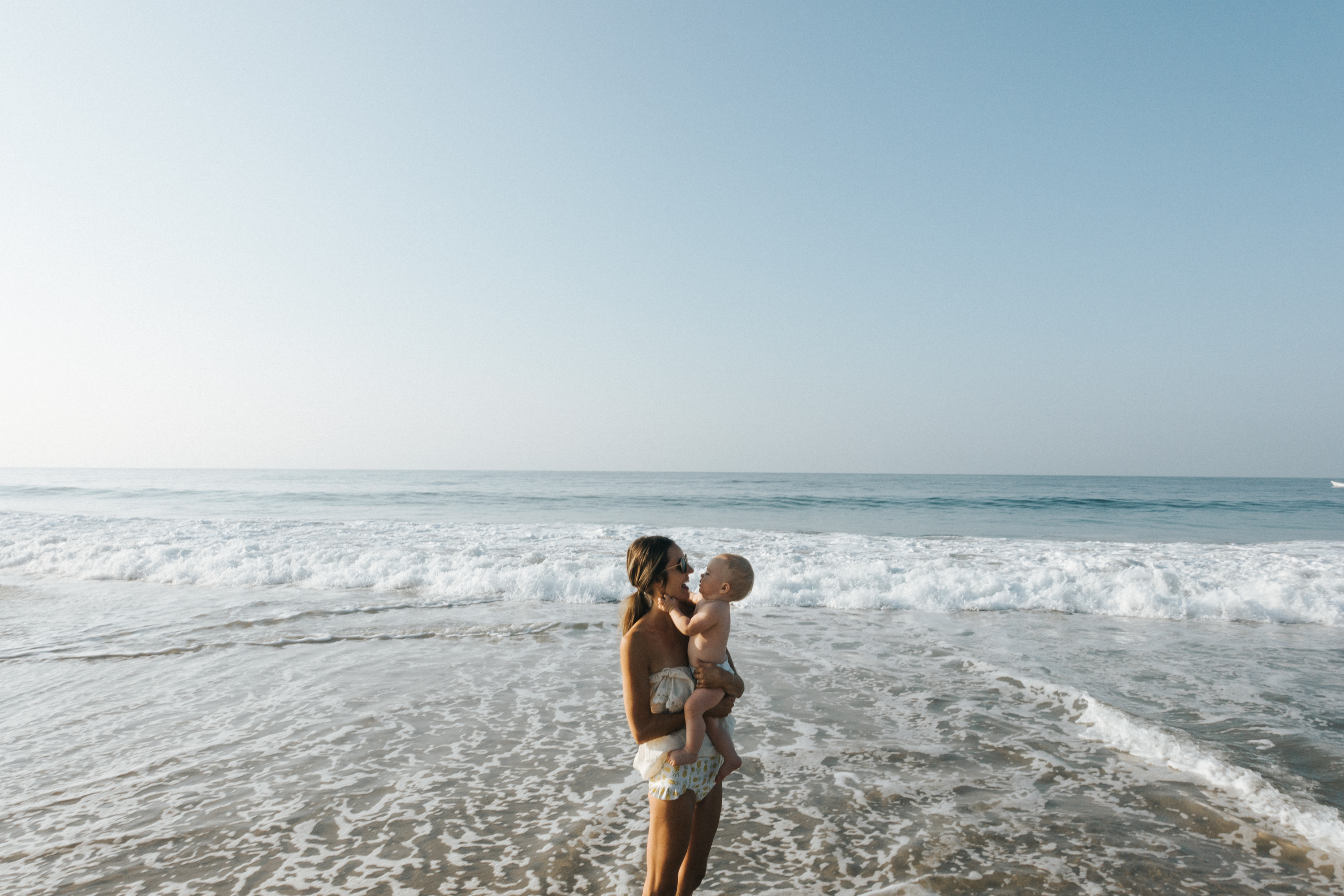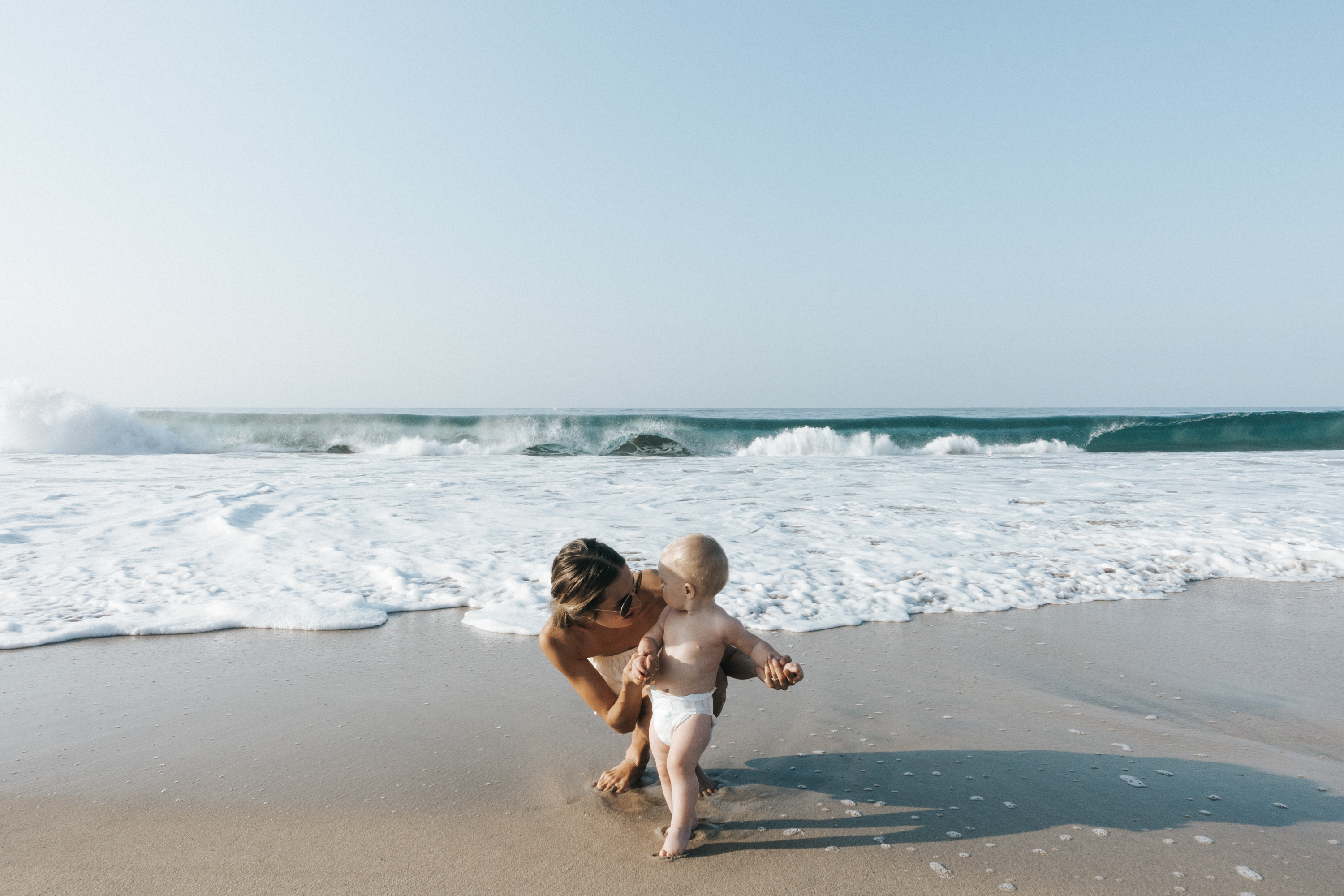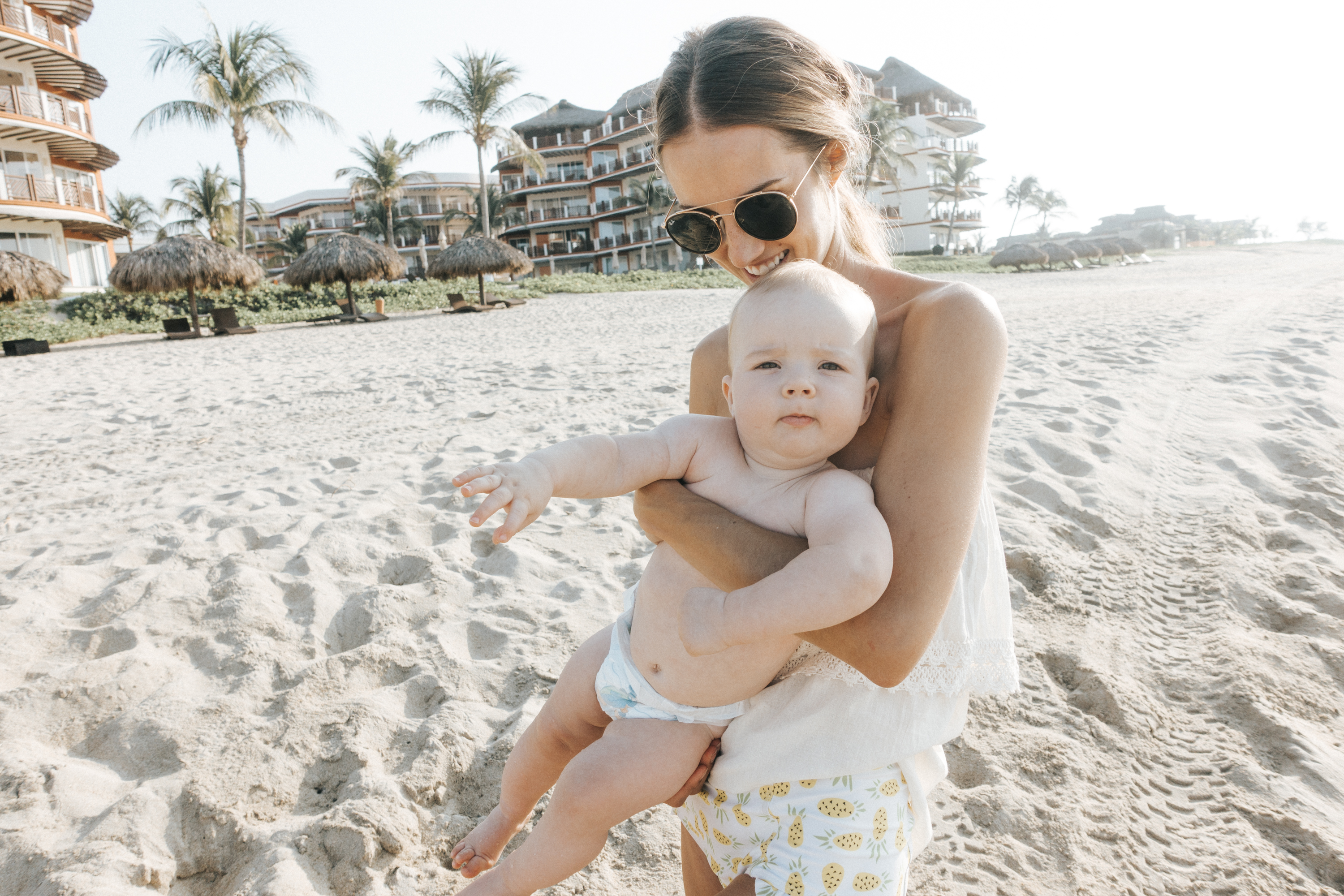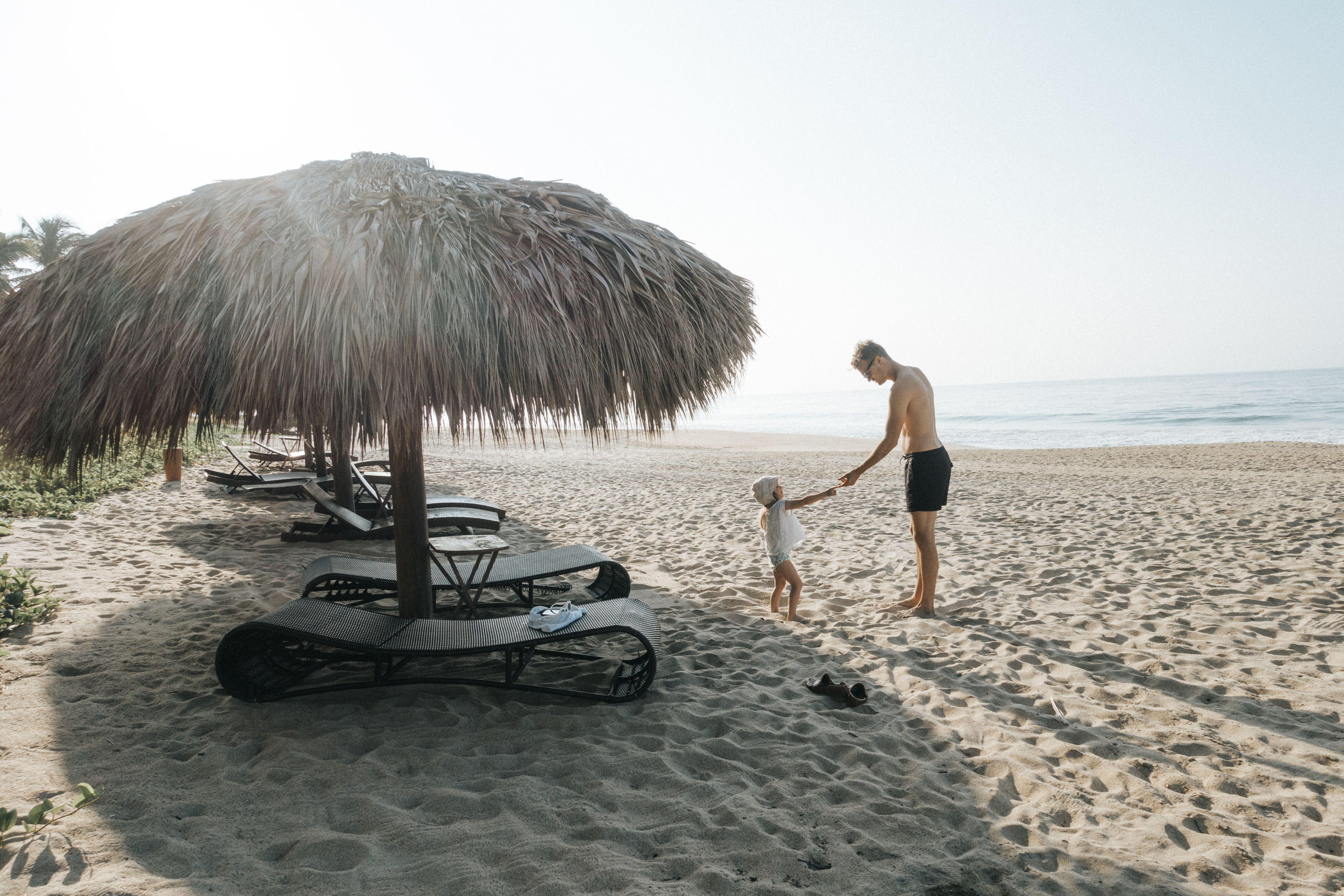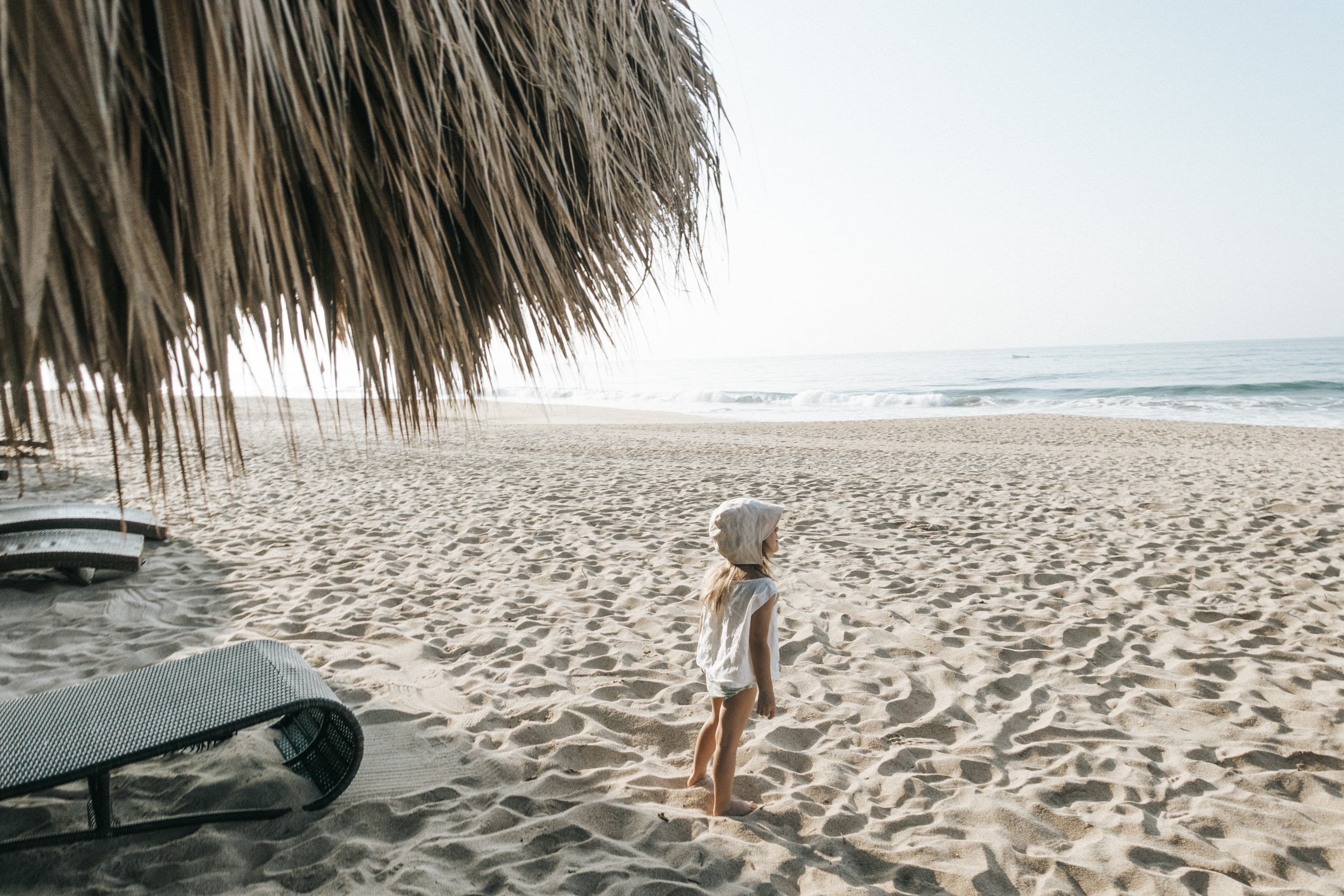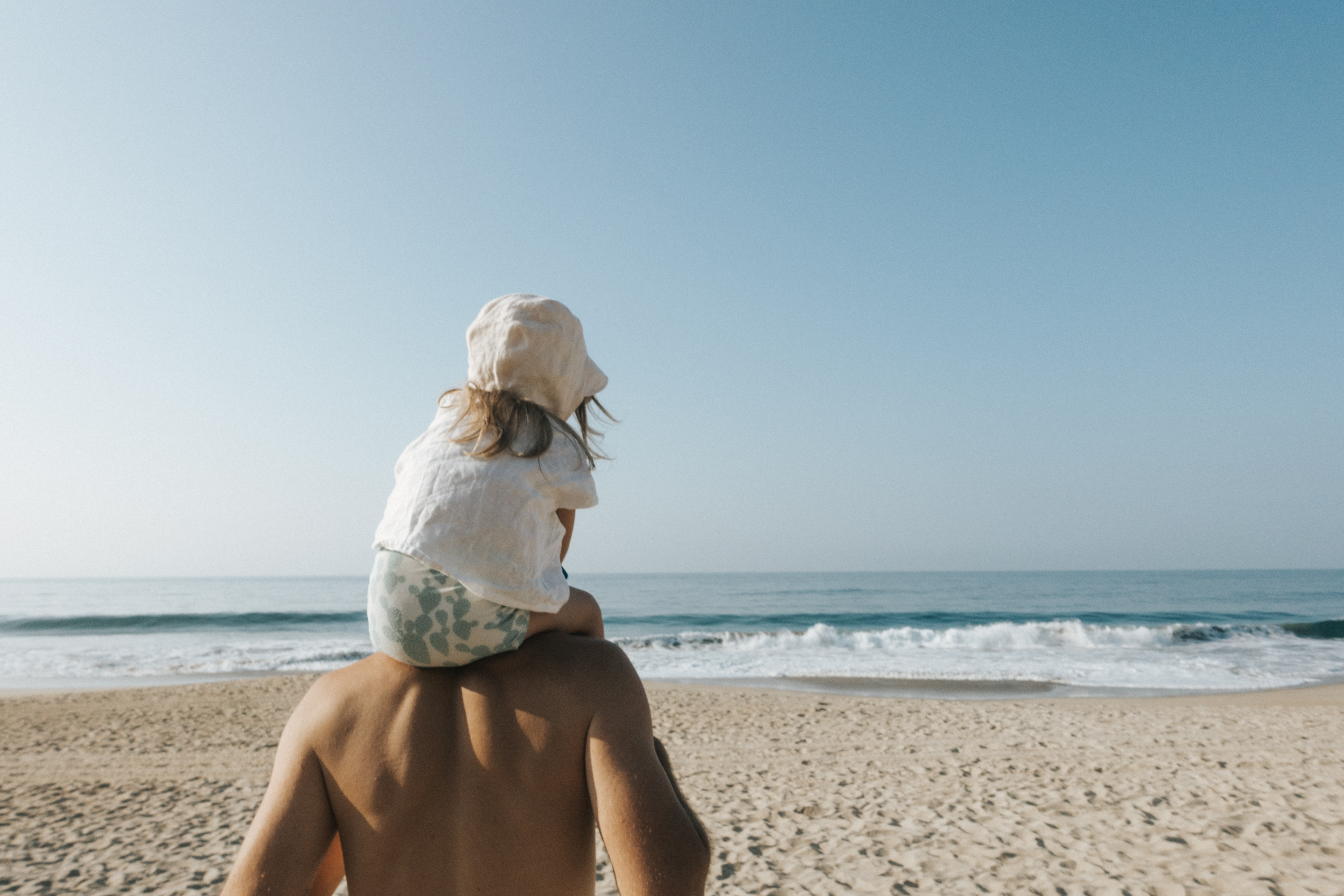 The surf was quite rough at the beach we stayed at but that didn't stop David from diving in. He found an old beach bum lifeguard (that talked exactly like Crush from Nemo) to take him out into the water and learn how the currents work. When he asked him if they should worry about sharks "Crush" responded with "There are plenty of fish in the sea bro…". David said it was maybe the best 45 minutes of his life (I was slightly offended by that haha….). When we got home, he had already started looking into buying a wetsuit, as he was planning on taking up surfing lessons. As there were a lot of suits to choose from, he came across a review recommending something like the O'Neill wetsuits to buy online. You didn't have to tell him twice. He was ready to get this and straight onto the phone to book some lessons. He was so serious about it all. I'm glad he was able to find something he loved on our trip.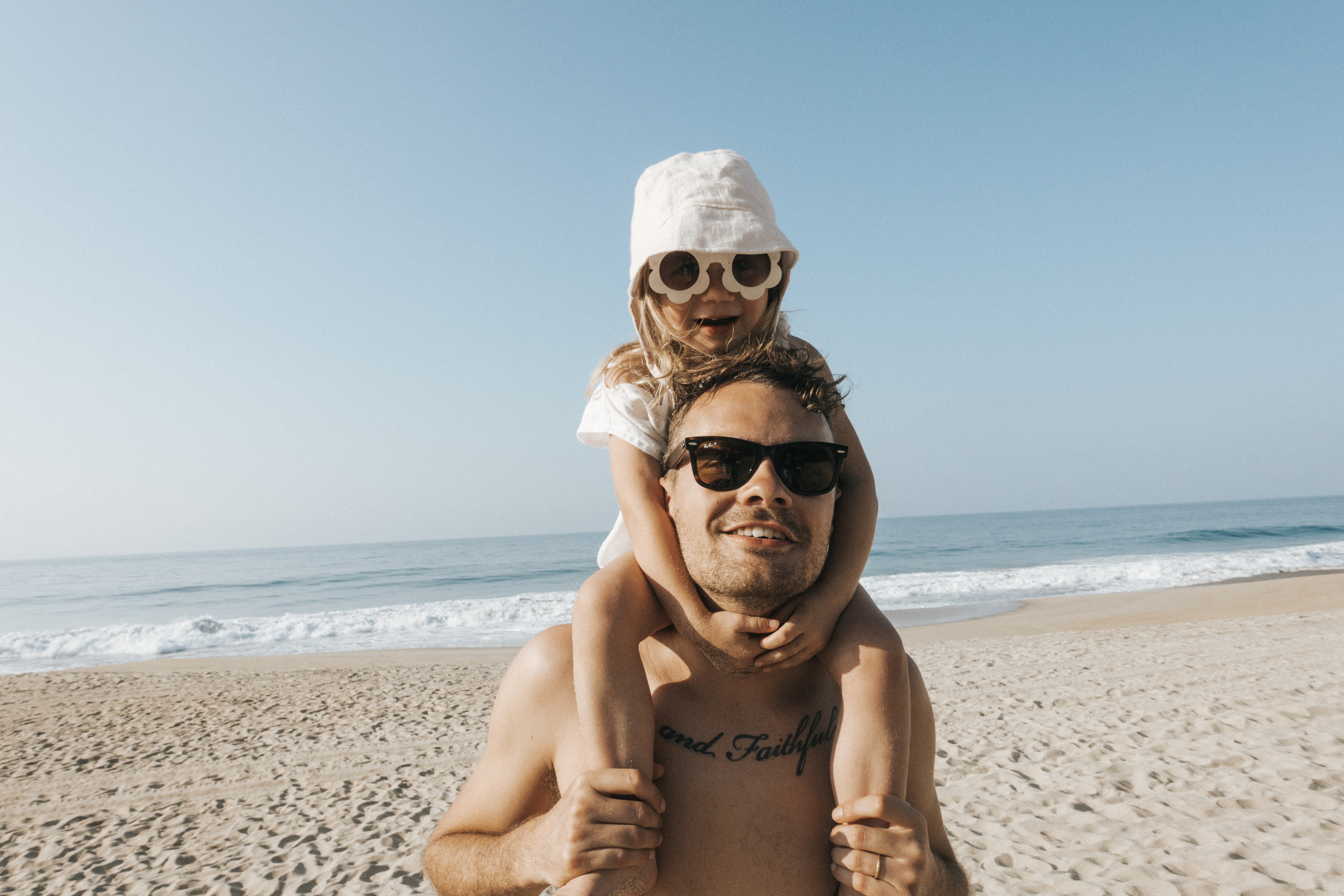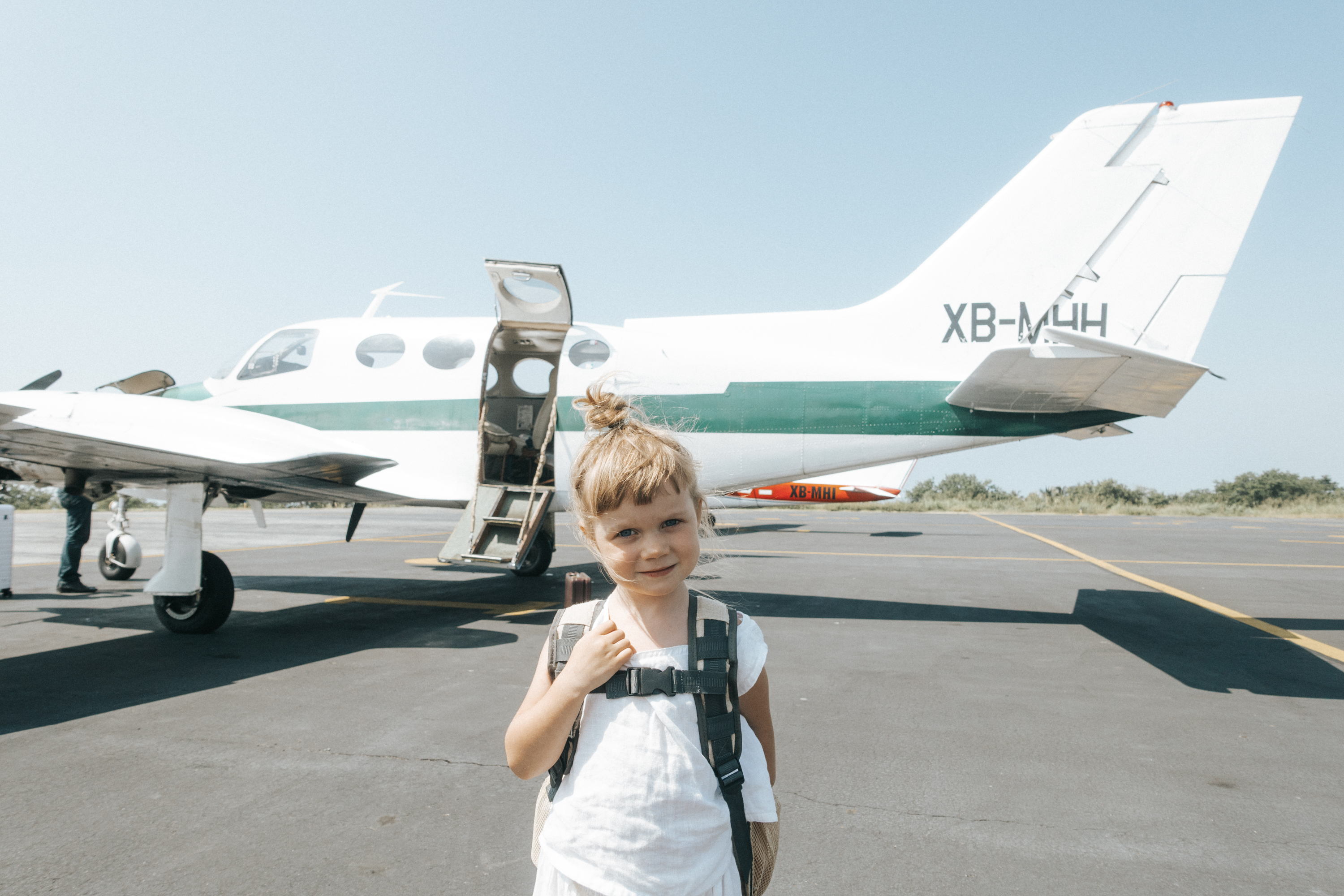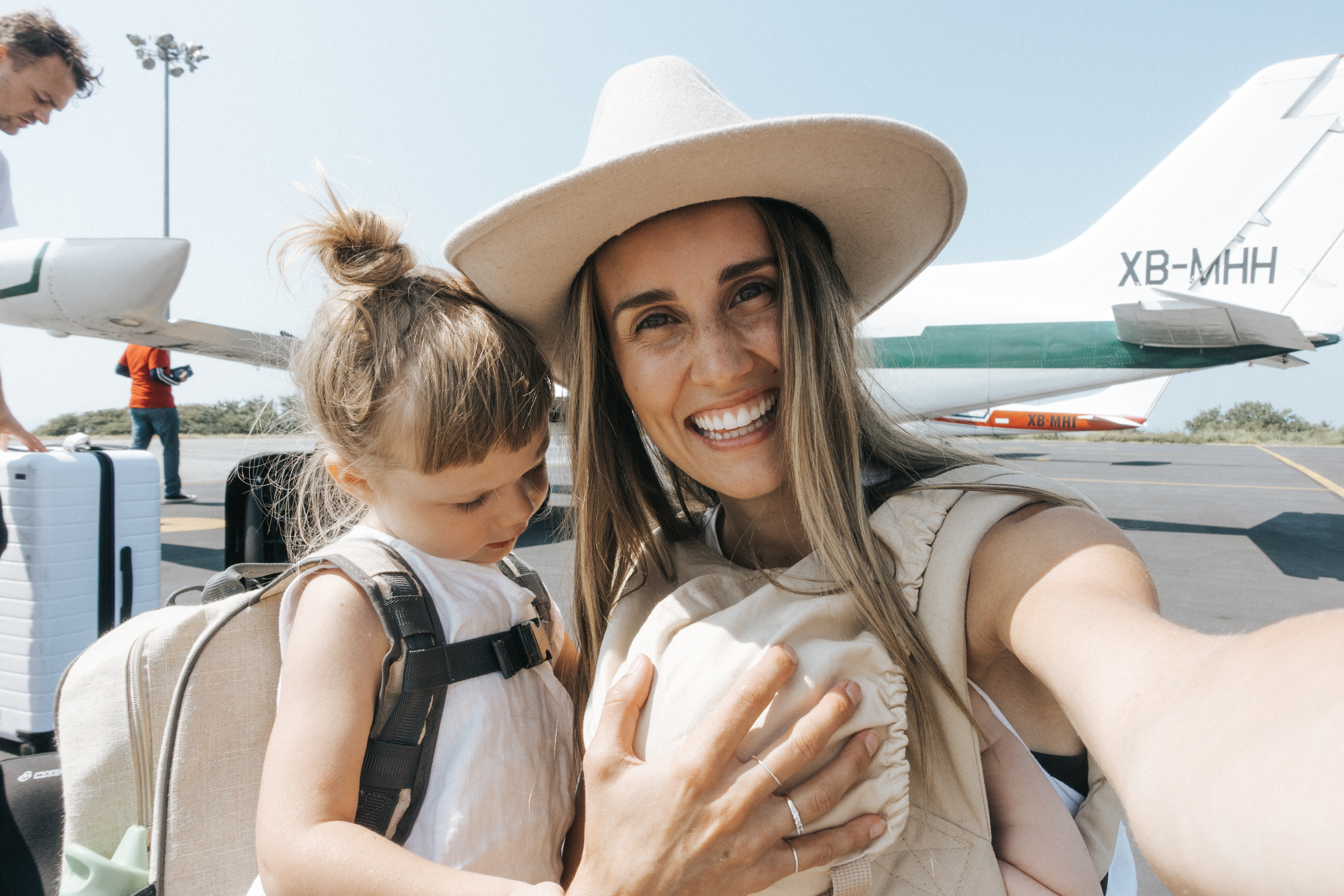 It was really good to face my fear of small planes, I actually wake self up regularly from dreams of our family going down in a plane. This season of life has been all about overcoming my fears & anxieties each little one at a time, and it really is freeing. I've definitely learnt that there is no such thing as chasing safety, so why try.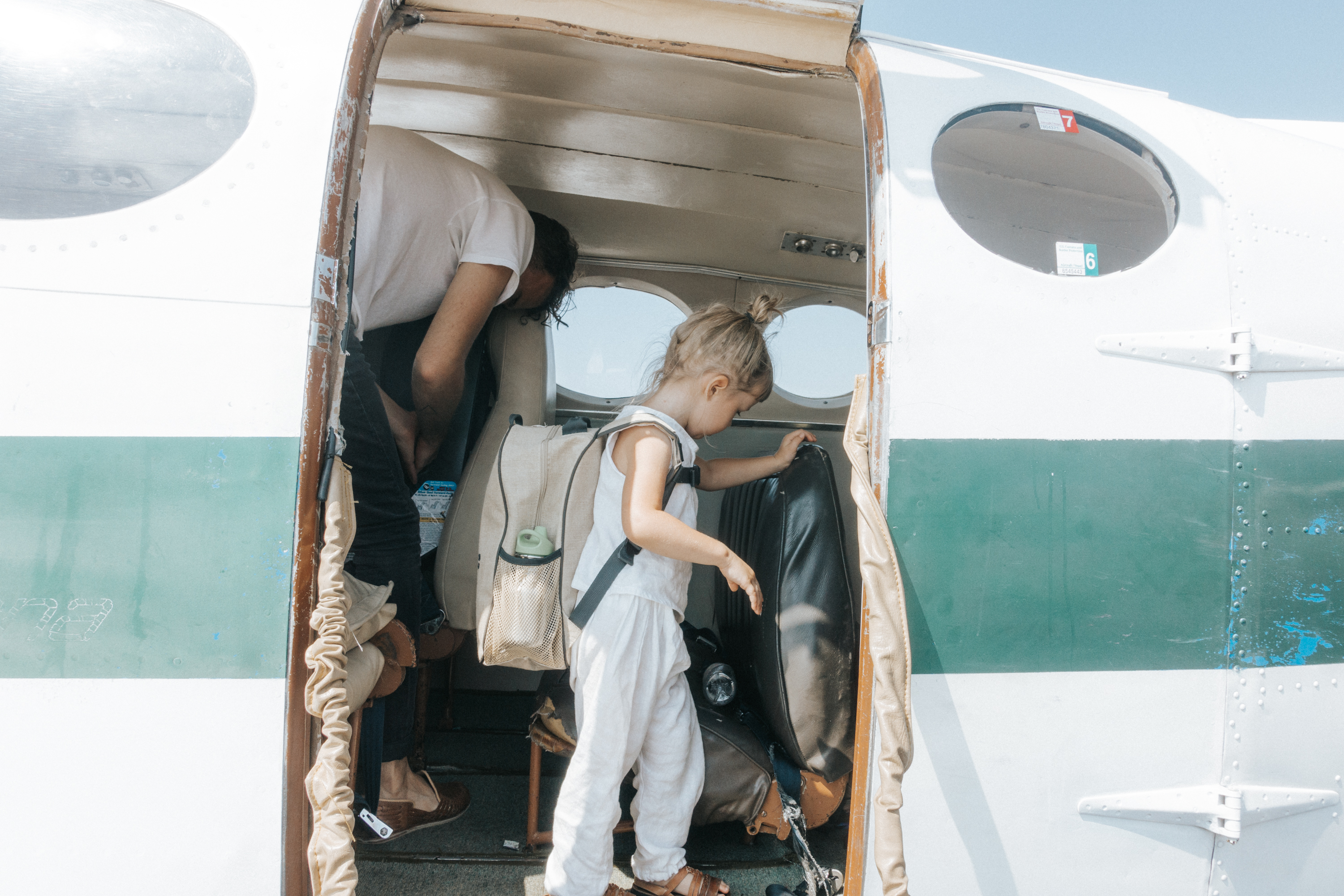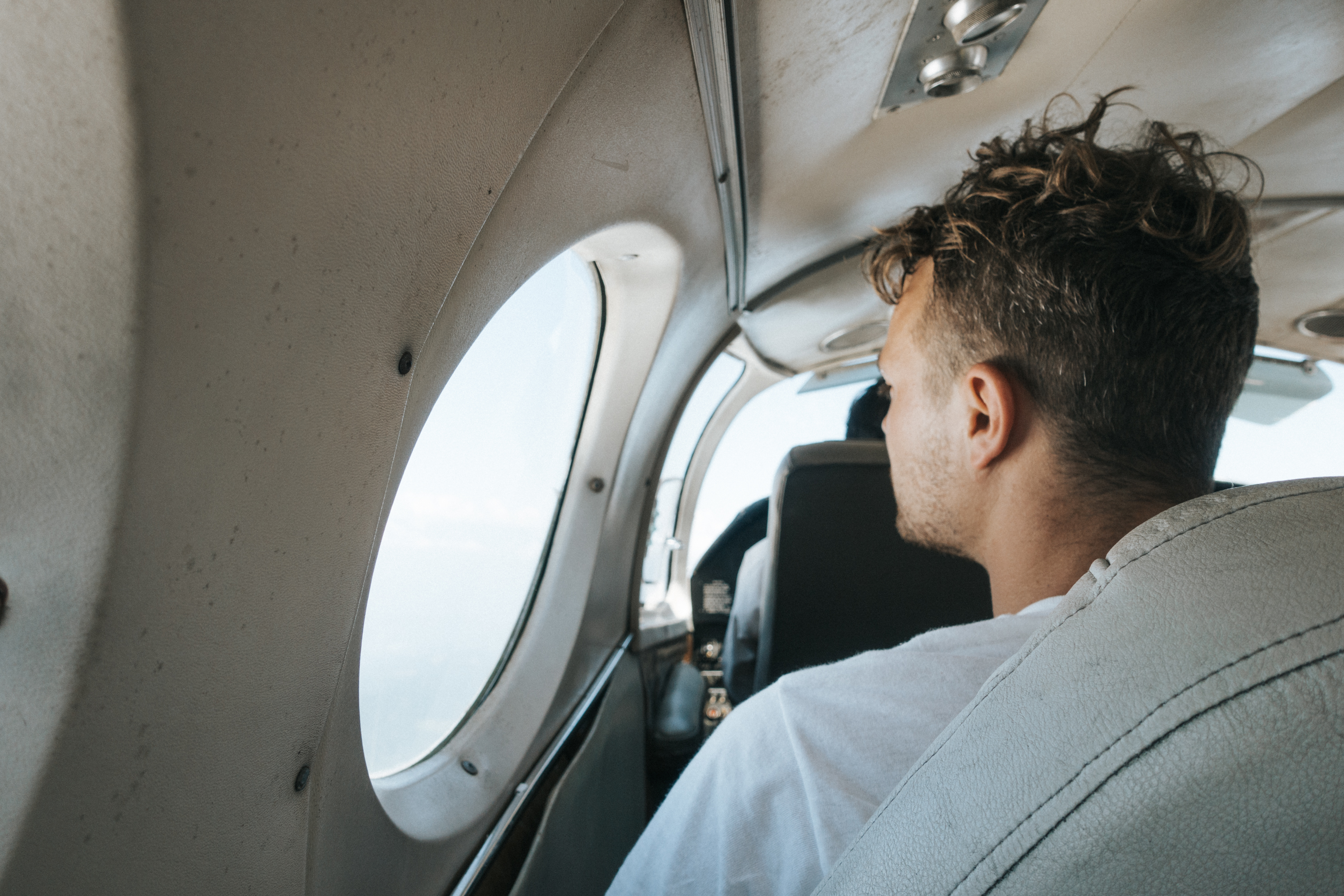 I'll post a video soon of more beach shenanigans and releasing baby turtles into the ocean!
My only wish is that we were able to dive in after them because the water just looked so inviting and warm. Well, I don't know about the last point but you catch my drift. I love baby turtles and I would love to dive with them one day. My friend, who has recently been on a fiji vacation, has said that all she did during her trip was dive because she was able to see different sea creatures every day. Oh how amazing it sounds, and I'm very tempted to book us a vacation there one day because I would love to do this. It's even on my bucket list. But for now, I have that wonderful memory of releasing baby turtles into the water and I can live off of that vision for a while.