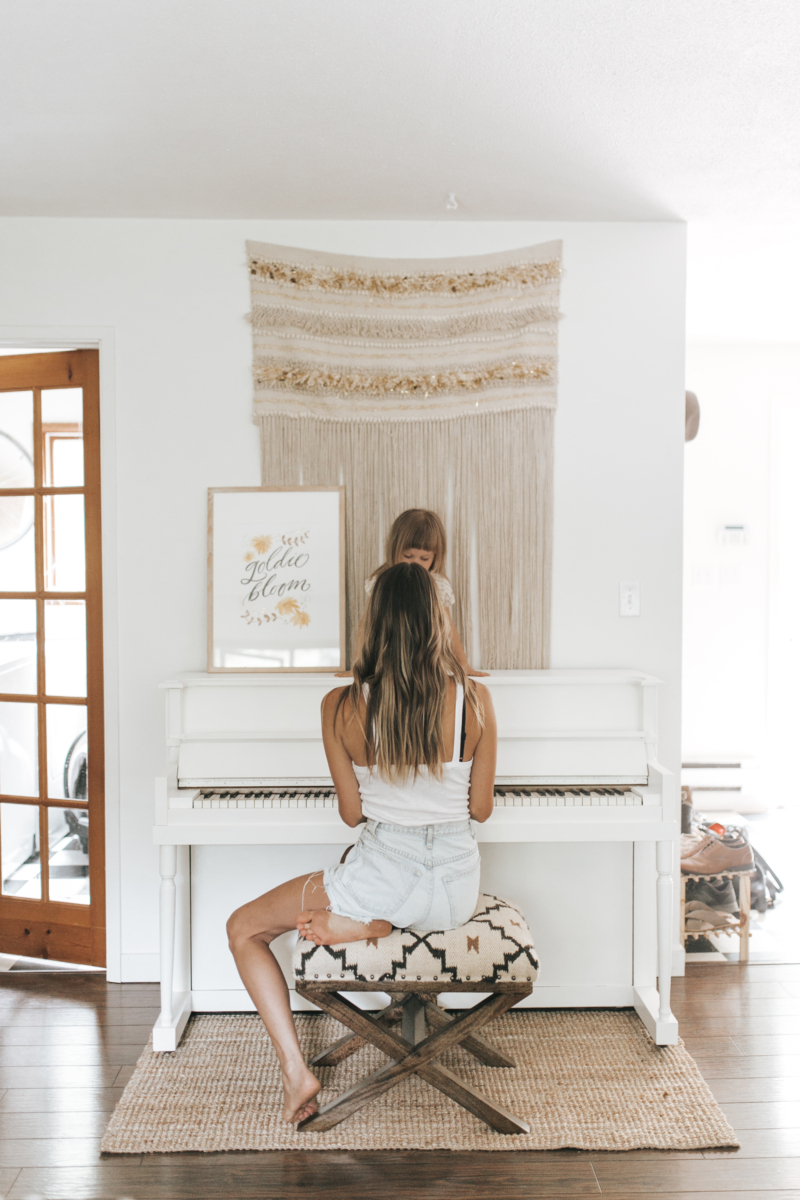 We have wanted to put a piano in our house for years but never got around to the task of it. David can play a bit, and I remember one song… A Thousand Miles by Vanessa Carlton, because really, what else do you need? Piano sheet music is a girl's best friend when it comes to trying to remember this song properly though! Poppy has loved playing around on here, and I hope that she enjoys learning as she gets older. Although she probably wont, because I haven't met a kid that didn't loathe piano lessons. My piano teacher actually wanted me to quit, can't imagine why.
We recently found a small one for free on craigslist and hired movers to bring it to our house, then we found a nice selection of piano benches online that we could choose from to accompany the piano. The reason it took so long to put one in our house is that it was such a daunting Saturday job for David to go rent a truck and get his buddies to move one. So I finally just called movers to pick one up, definitely worth the money. If you're looking to hire movers to handle your piano, you can find pricing details here.
I knew I wanted to paint the piano white so I started as soon as it was dropped off. I posted on Instagram asking for any piano painting tips, but who was I kidding, I never wait for instruction I just go for it and see how it turns out anyway. It turned out good! I didn't sand it down only out of laziness, but good thing I'm lazy, because someone messaged after saying make sure you don't sand it because it might effect the sound.
I used a brush and applied 5 thin coats of just regular interior eggshell white paint to the entire thing. I didn't bother taking any of it apart because I don't trust myself to put it back together properly. Someone said they took their entire piano apart before painting it, go you, but that sounds like a lot of work to me!
Next time I would definitely start with a small roller on the large sections to avoid having to do some many coats.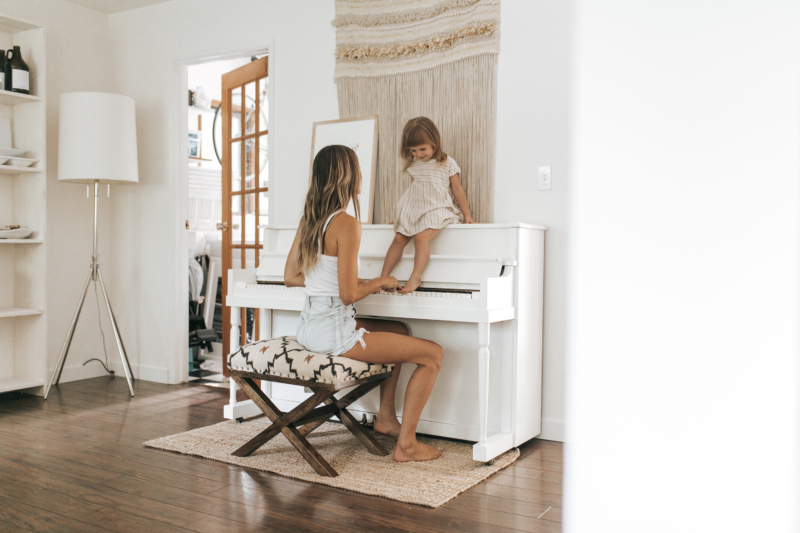 You can see in the photo below that I taped off the keys and that one section of wood behind them. I didn't want to risk the paint back there making the keys stick, and I actually like the little pop of brown.