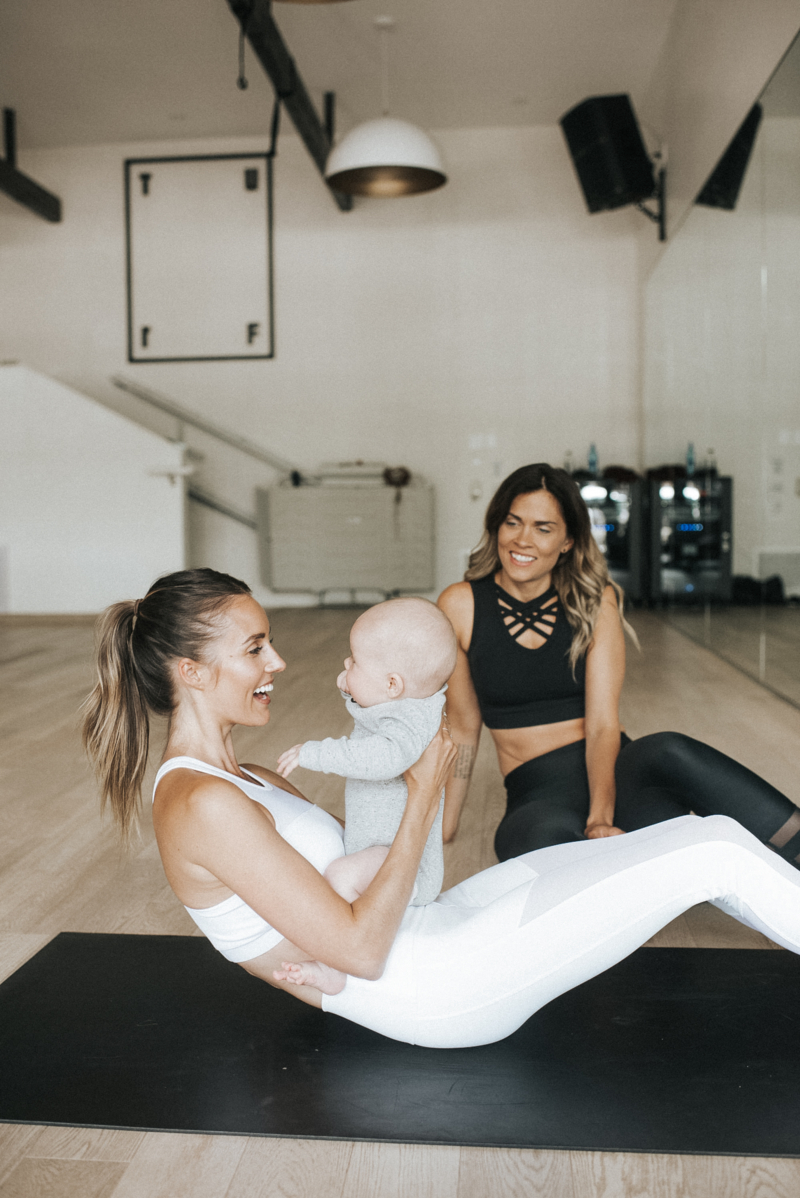 After having Skipper, my third baby, I realized that things were a little bit squishier and "comfier" than they have been in the past. Sometimes when I lay down on the bed my tummy likes to lay beside me. So around 4 months post baby I asked my wonderful personal trainer girlfriend, Rachel aka @dailyroutinefitness, for some realistic workouts I could do at home with the kids around to help get strength back.
I get asked my readers about my diet/fitness routine to get back in shape after baby and I want to be honest and say that I don't have any magic answer/strict routine I follow. My body type hasn't hung on to baby weight long after my babies. I do try to eat well, but mostly I found that breastfeeding sucked my extra gained pounds off in the first six months after birth. I have a lot of friends that have given birth and everyone's body just does it own thing after growing and birthing a human. So take care and be healthy of course, but we have be very intentional to not compare this strange transitional stage for our bodies, and please don't be too hard on yourself if it takes your body longer to go back to what your used to than expected. Just embrace the fleeting phase and focus on enjoying your baby because there are many years after to feel fit again.
I think even more important than getting our bodies to look fit after baby is working out for what it does for us emotionally/mentally. It can be a really tough time especially if you struggle with postpartum depression and endorphins truly are the bodies natural narcotic. It can be super hard to find the motivation, especially with a baby and maybe also toddlers around, and when you're going off of very little sleep, but thats when we need that boost from inside the most. Even if you just try one of these little work outs that involve your baby, you'll slowly feel more motivated to do more and more. Working out is something I have to force myself to do, but once I finally do it, I'm SO happy I did, and the more I do it the more I want to do it.
My main reason for wanting to get a routine going was to build up strength. Spending 9 months having David lift every little thing for me and being told to put my feet up as much as possible slowly turned my body to jello. So carrying around 18lbs all day everyday takes it's toll on my bod. I specifically wanted to focus on those insanely sore and hunched nursing shoulders (Ow!), my abs (which look like a raisin every time I bend forward), and I also asked Rachel to help me grow a butt. So we headed to Vancouver's amazing TURF studio (which is also a wonderful restaurant & hang out spot) to create this for you.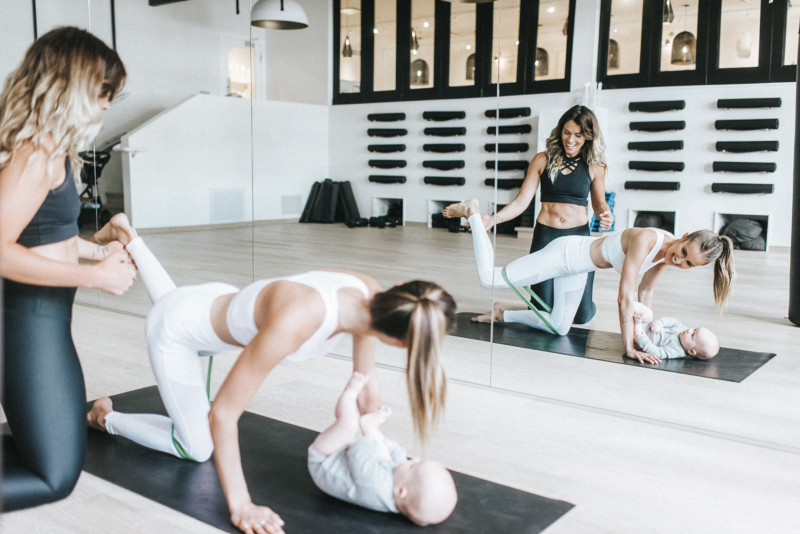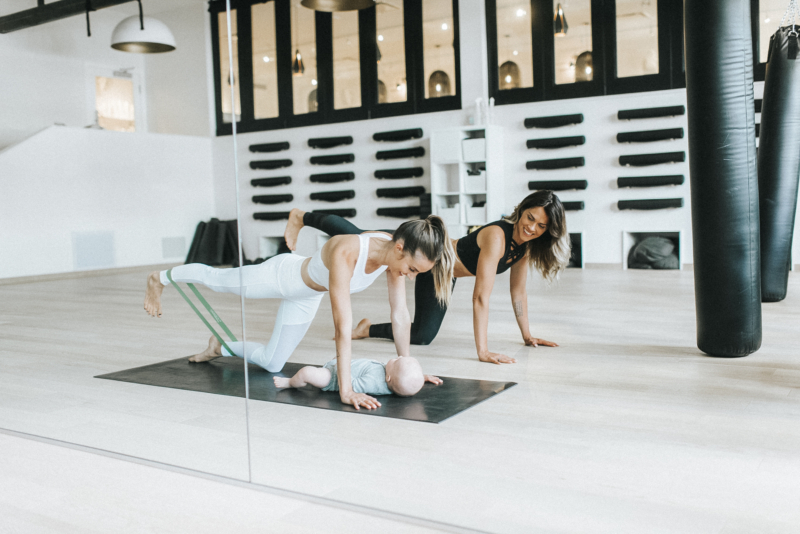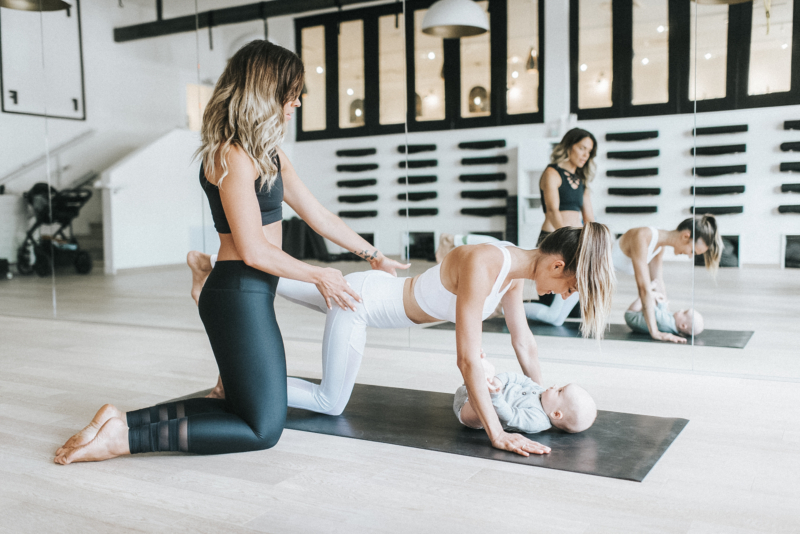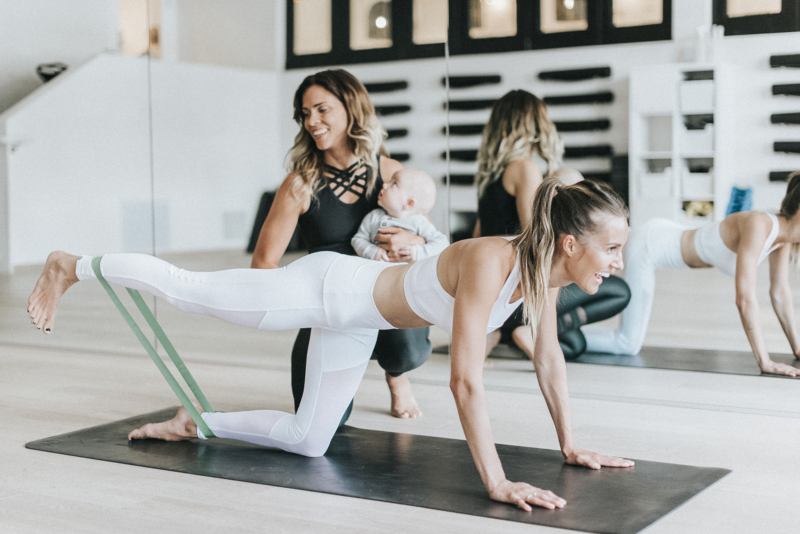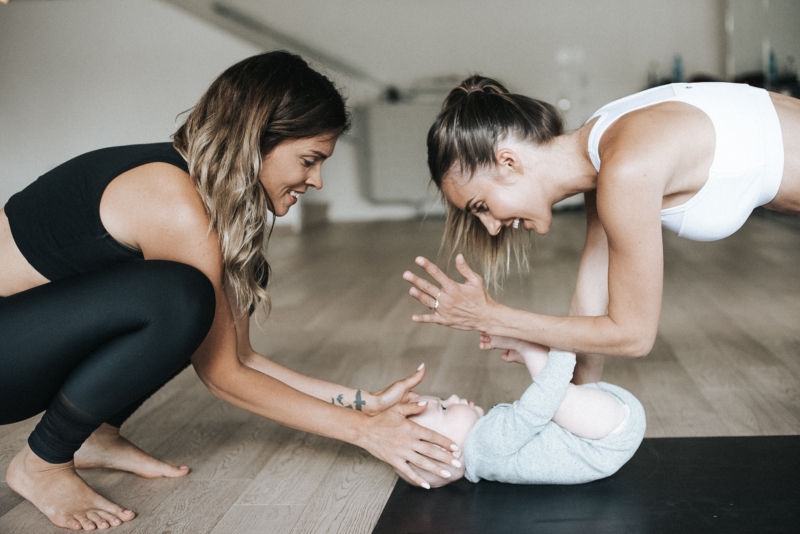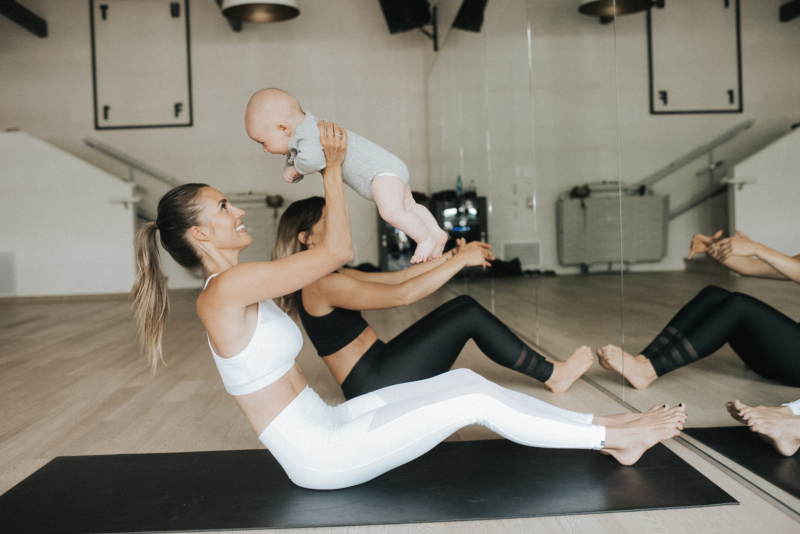 Check out Rachel's site for the step by step workouts she created for Me & Skip. Her site is also loaded with lots of other workouts and recipes. She is so wise when it comes to health & fitness I'm so glad I have her brain to pick all of the time.
The first of three workouts for you to start with is up on her blog
---
Post Baby Fitness with Bethany Menzel
---
I will link the other two as they are published. Enjoy, and don't hesitate to reach out to Rachel with questions.
Both of our outfits are from the Canadian Activewear company HEMM – They carry the best stylish yoga & activewear, so nice to be able to shop a site with such a large selection that is Canadian.
---
Photography by the lovely Vancouver based Blush Wedding Photography 
---