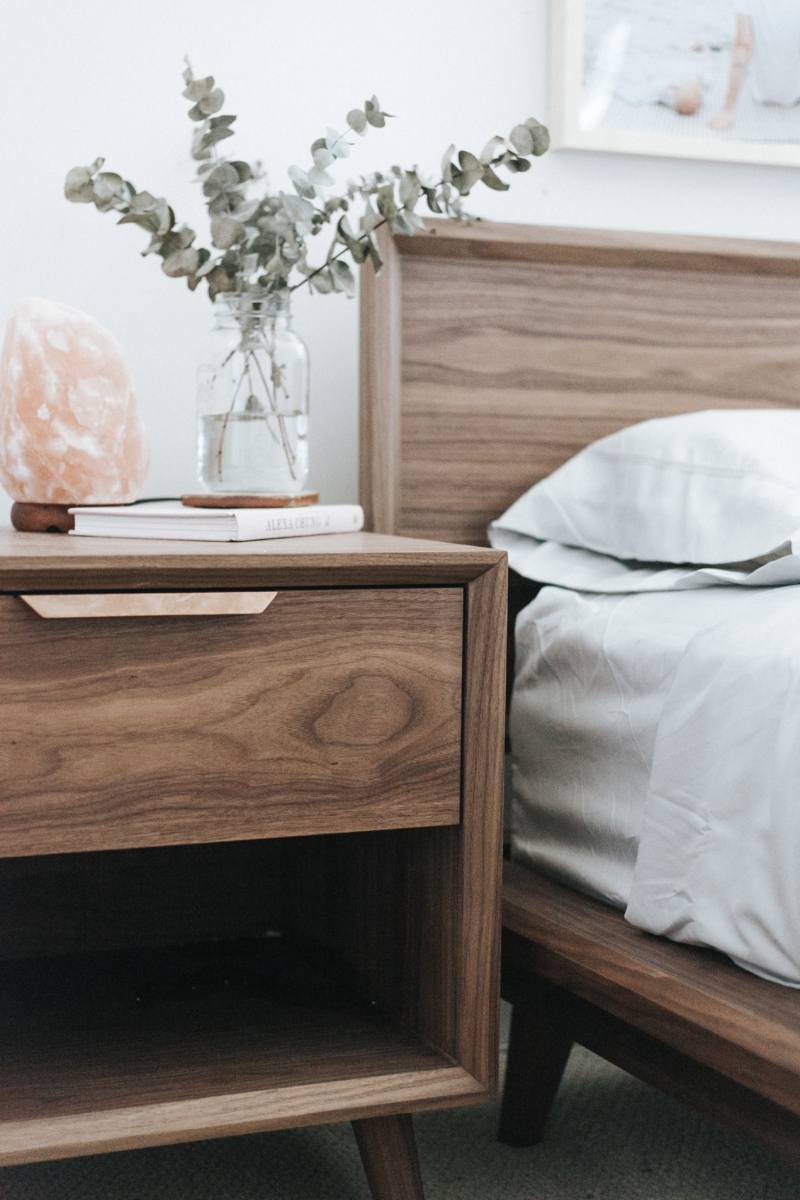 When you have babies your bed is somewhere you end up spending a lot of time. The place for morning cuddles, afternoon cuddles, sick day movies, night time feedings, toddler gymnastic routines, and the place where I plop myself in the evening once both babies are in bed. I've realized that our bedroom needs to feel like a place where we want to spend all of that special time, not just the room where everything gets thrown because no one else sees it. Bedrooms are often one of the best places to relax too. Once everything is done, it's so nice to get settled in bed with a nice book or a game. One of my friends recently introduced me to online casinos on live mobile 66. Those casinos can be really fun, they allow people to play a variety of games with the chance of winning some money. It seems that online casinos can be quite relaxing, especially at night time.

You may have seen me post about our "megabed" in the past, it was two queen mattresses pushed together with a ton of pillows and blanket thrown on. It was fun and oh so spacious for the sprawling pregnant sleeper I became over the past few years. But, that time has come to say goodbye to megabed. We wanted our room to feel little more peaceful and tidy when we come to rest at the end of the day. So when we decided to start searching for a new bed and side tables Rove Concepts was my first search.
Rove Concepts creates handcrafted mid-century furniture, their website and shops are filled with beautiful sleek designs. I fell in love with the Asher bed and nightstands because I feel like they are the perfect amount of modern for our old home. Throughout our home we've incorporated a lot of modern aspects but it will always have its cabin like feel that I don't want to fight. So, the Asher fits perfectly with it's balance of vintage & modern.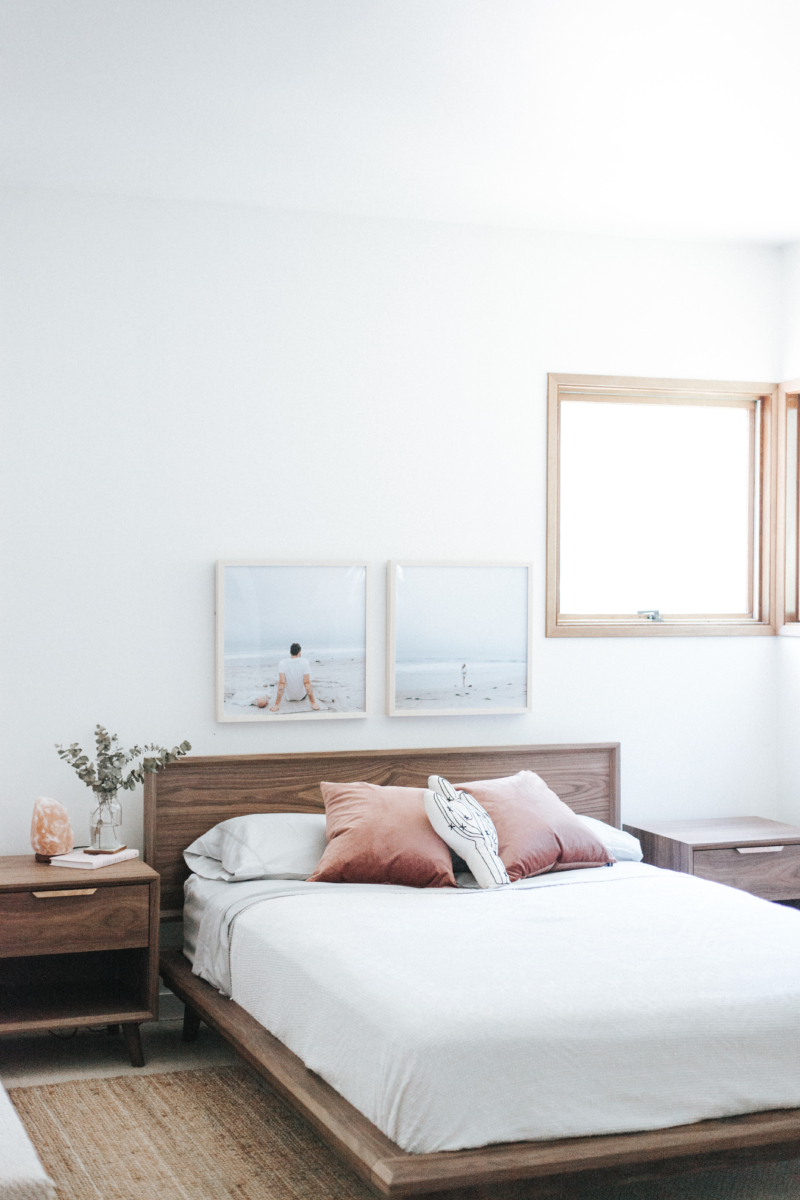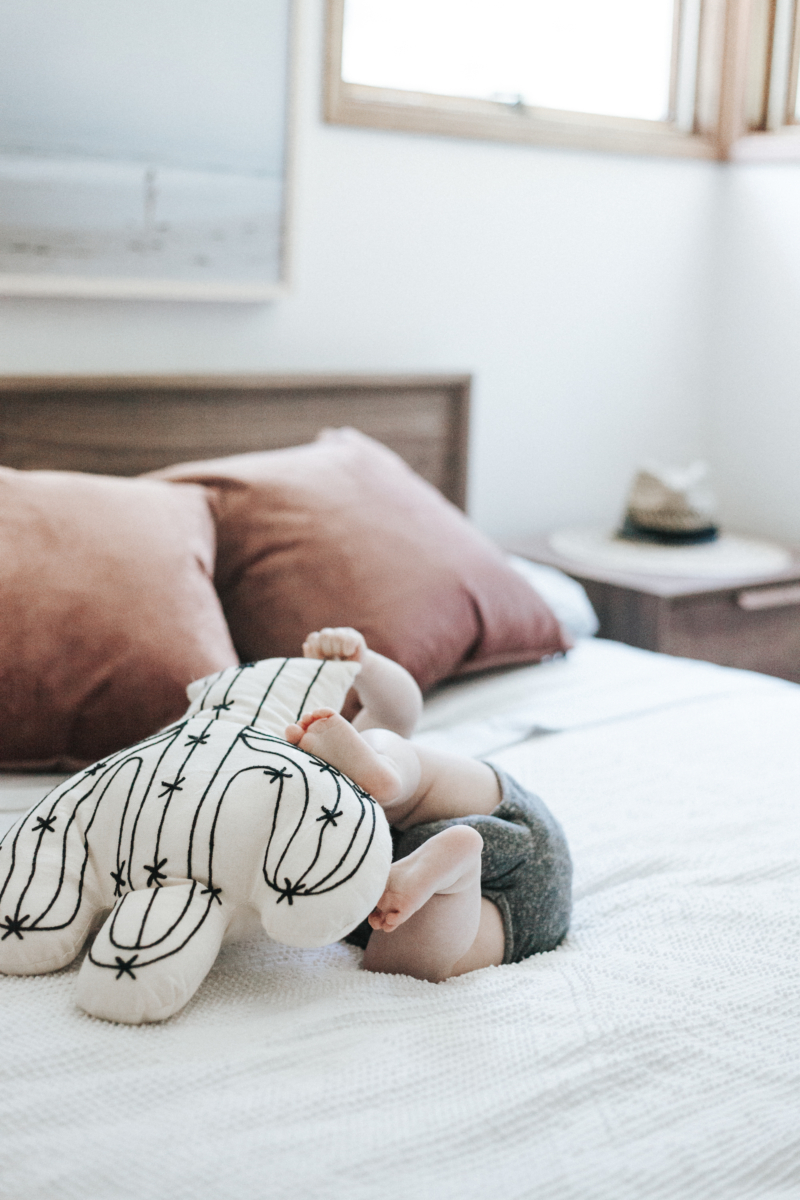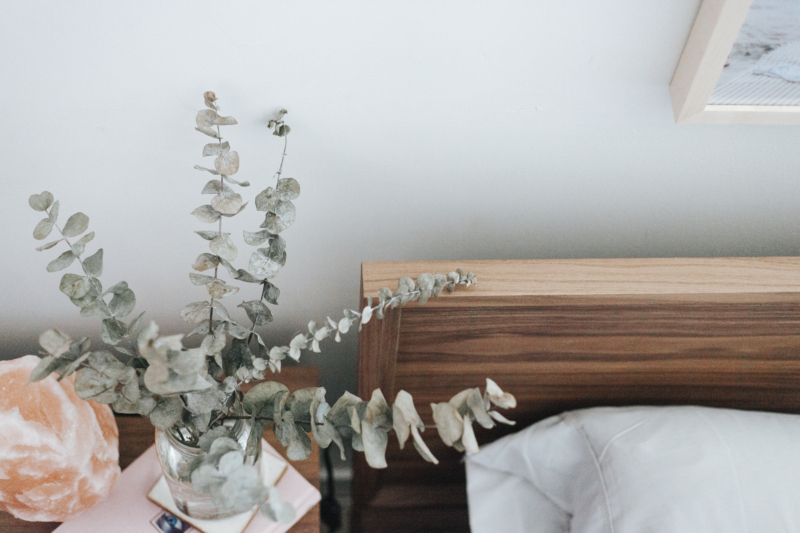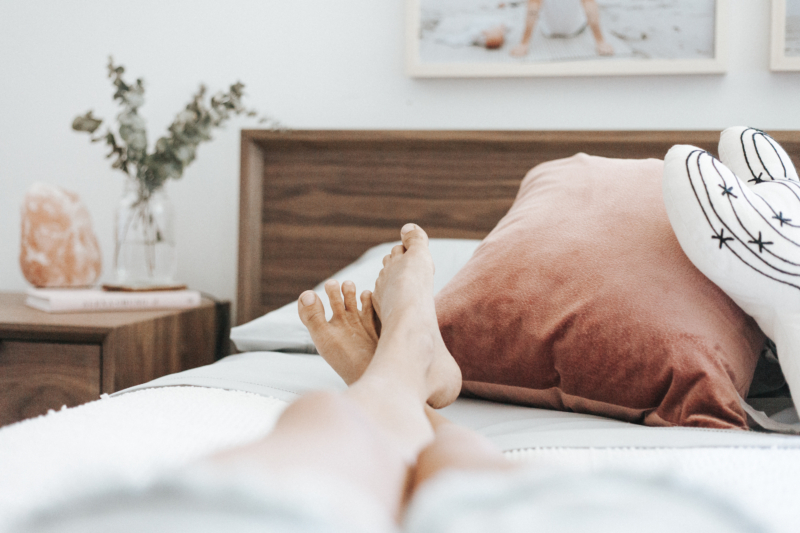 When we were looking for a bed we knew we wanted furniture with some weight to it. Solid wood furniture that would be worth keep for years, and these pieces are definitely that. Unfortunately, we only heard of adjustable beds after we purchase our new bed. That's not to say we wouldn't have picked this bed anyway, but we do like the idea of an adjustable bed (you can browse this site if you have never seen them before). Nevertheless, I love all the details on this bed – especially the copper handle detail on the soft-close drawers of the side tables, that colour is so perfect.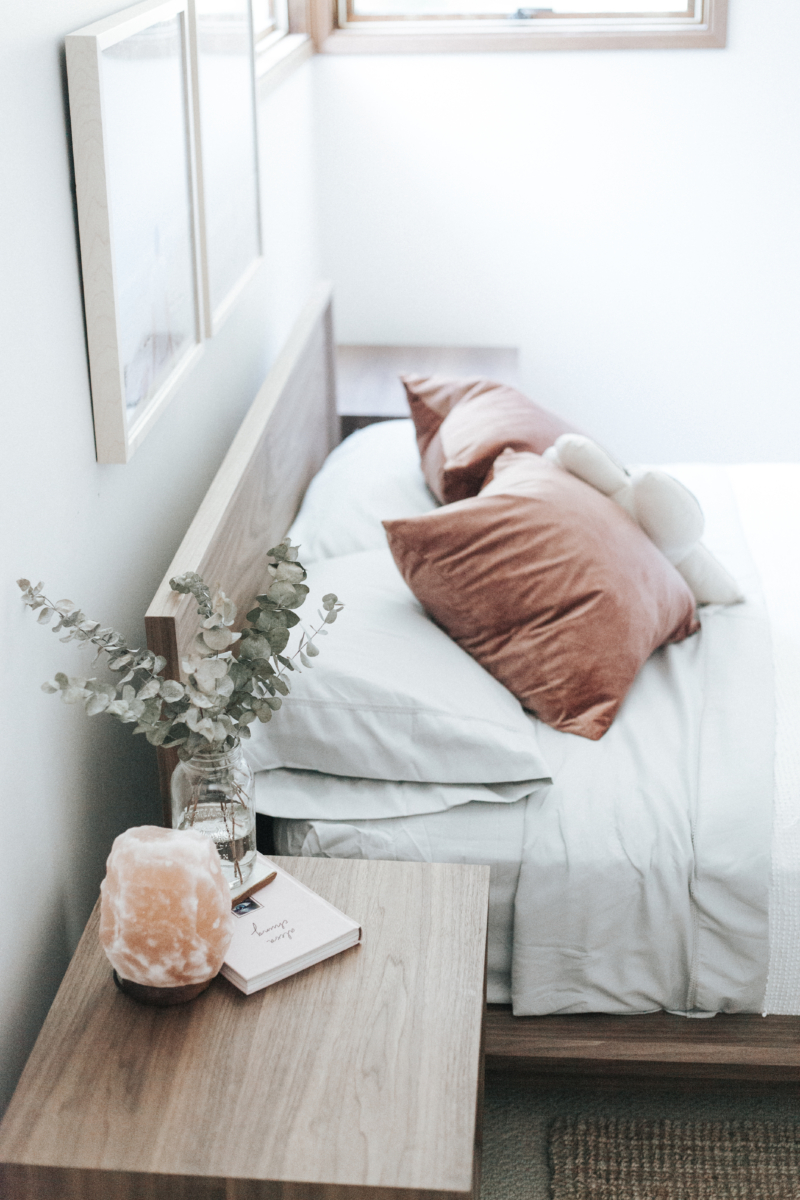 Bed – Rove Concepts
Nightstands – Rove Concepts
Bedspread – Vintage
Sheets – Queenwest Trading Co.
Cactus Pillow – Brand unknown
Velvet Pillows – Rodeo Home
Framed Prints – Artifact Uprising