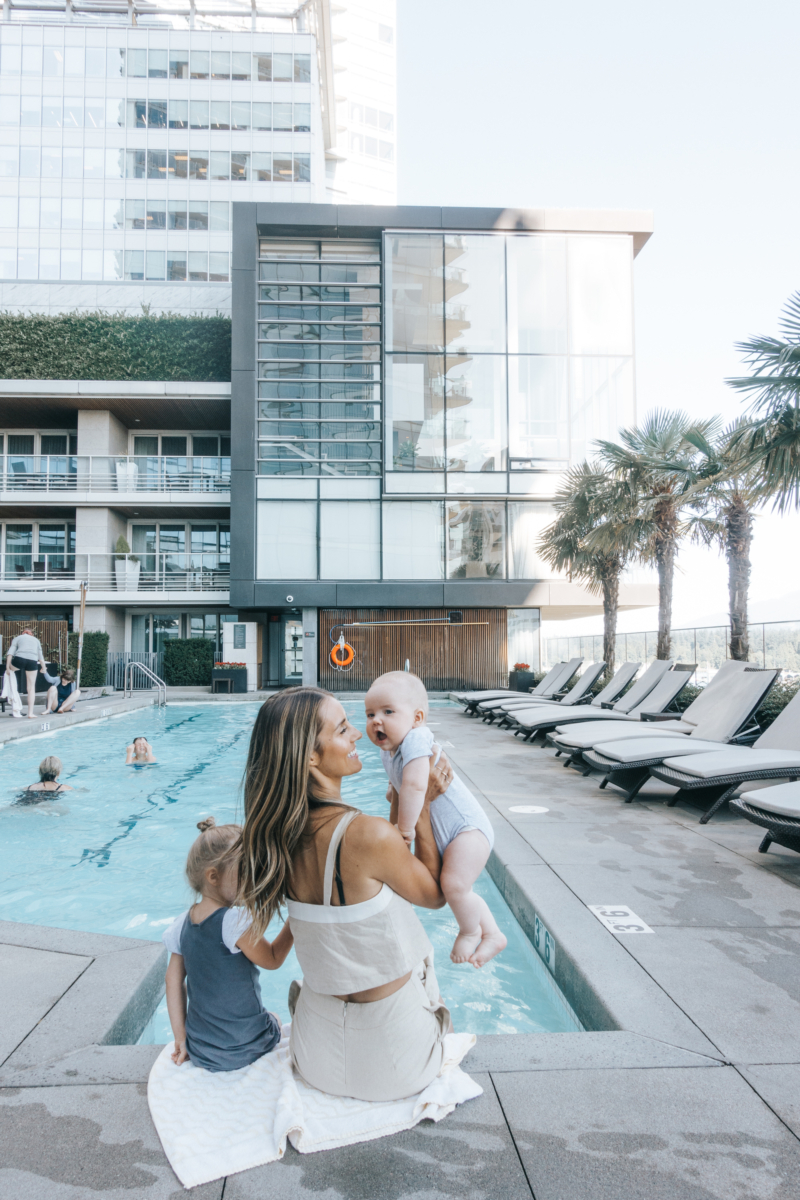 We had such a wonderful staycation at the Fairmont Pacific Rim in Vancouver last week! We live in such a beautiful city that we thought instead of heading out of town for a summer getaway we should just staycation in our own area and of course, the Fairmont Pacific Rim was our first choice. I know of a few people who are considering moving to Vancouver. Some have even started speaking to professional realtors like Eddie Yan to help them make the important decision. That would be exciting!

This is such an outstanding hotel for many obvious reasons; the hotel itself is beautiful, you're greeted by gorgeous lobby bar right when you walk in that has such a lively vibe always buzzing with people and live music. Also on the main floor is Giovane Cafe & Market, delicioussss treats & lunches. We may have indulged a few too many times there, but that meatball panini, mmm!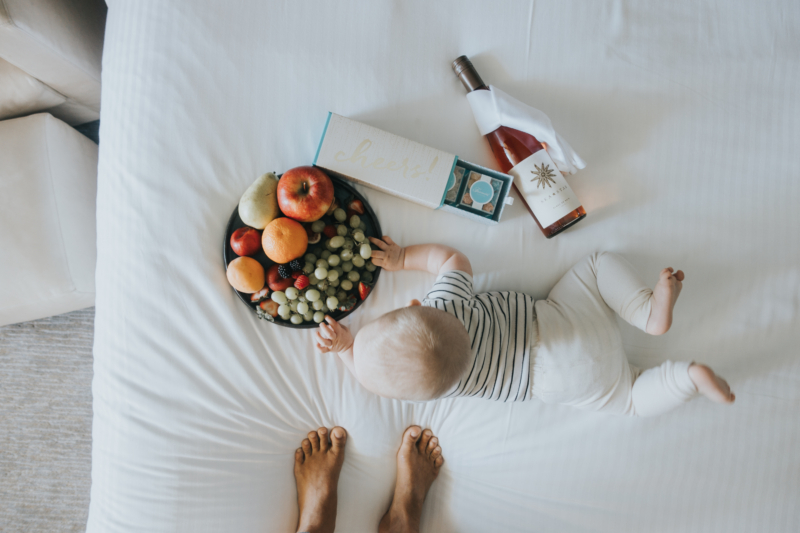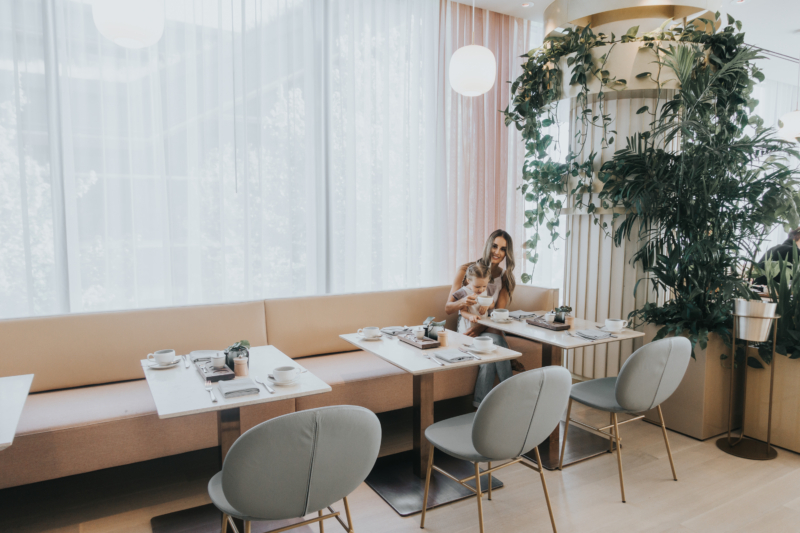 We headed to the amazing in hotel restaurant, Botanist for breakfasts in the morning. The moment I walked in it became one of my favourite restaurants in the city based on looks, and the service and food both impressed me just as much. The decor is so perfect with it's pastel colour palette and almost rainforest feel being surrounded by greenery.
I highly recommend visiting for brunch, we both favoured the Salmon Tartine, and can't wait to try it out for cocktails when we are without the kids.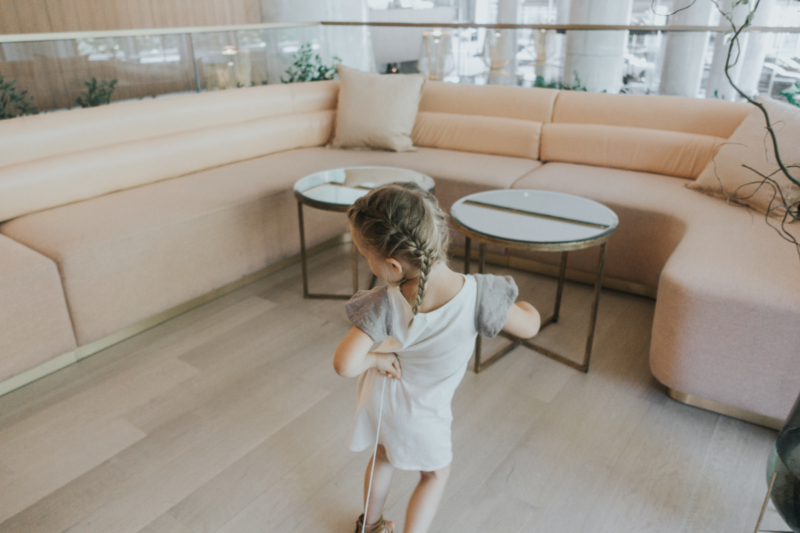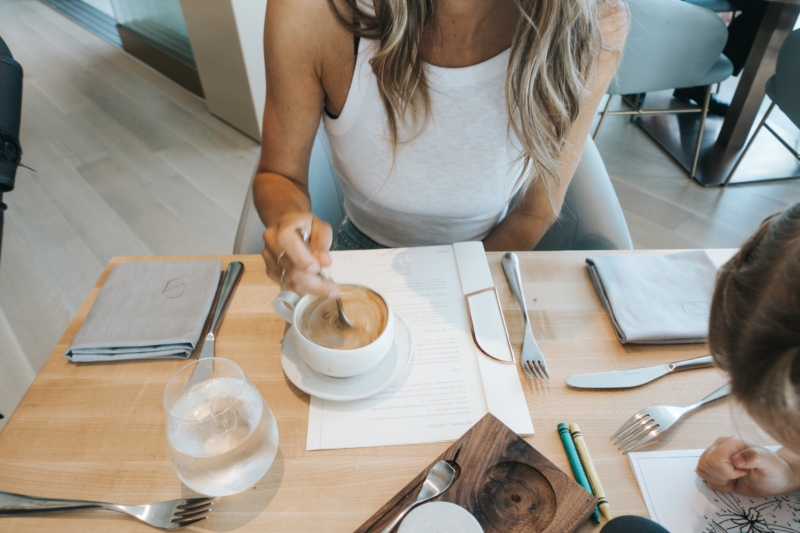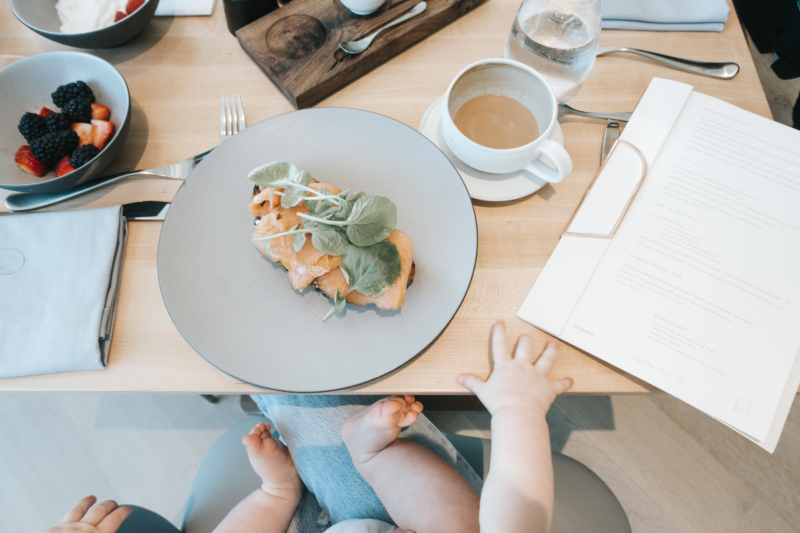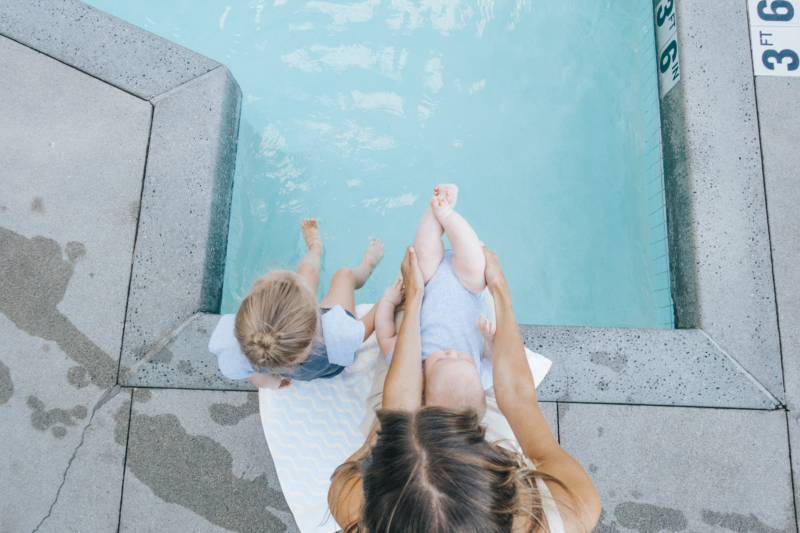 But, the most important part about a vacation for me, pool time. The Fairmont has a rooftop pool lined with cabanas & palm trees and a pool side food & drinks menu that on a warm day makes you feel like you're lounging in California. This was definitely the highlight of the trip for Poppy, she made lots of other little friends around the pool deck too.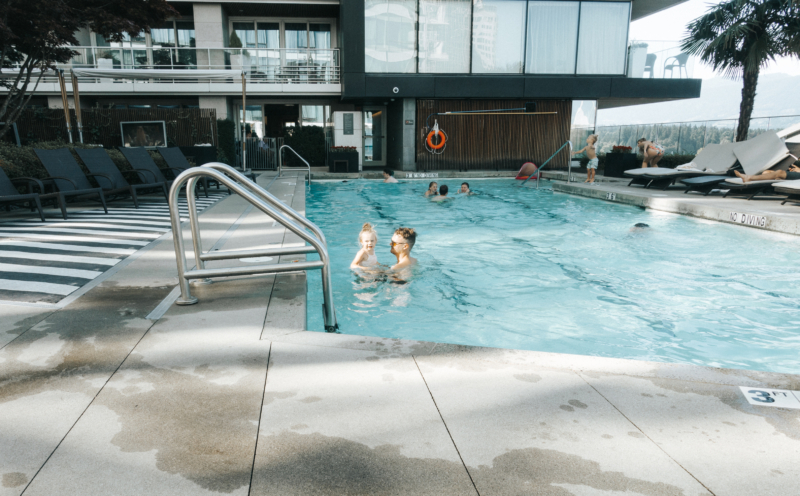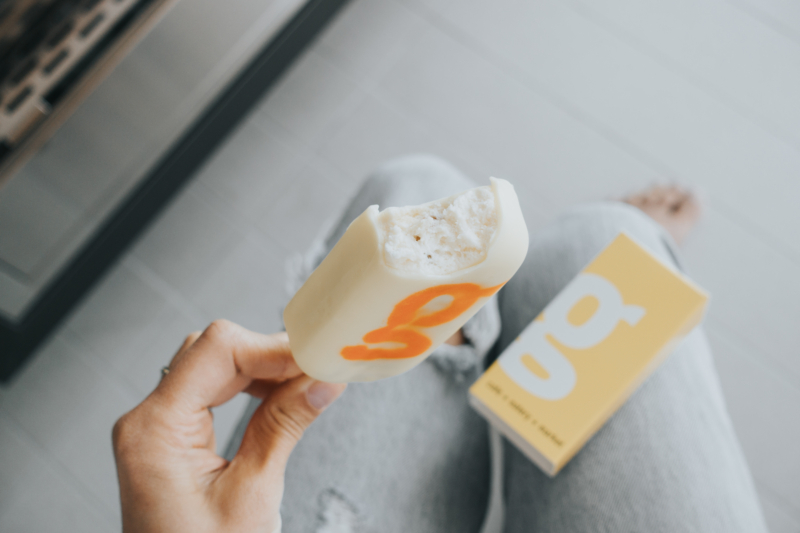 This delicious treat from the Giovane Cafe may look like Ice Cream, but don't be fooled, that's cake!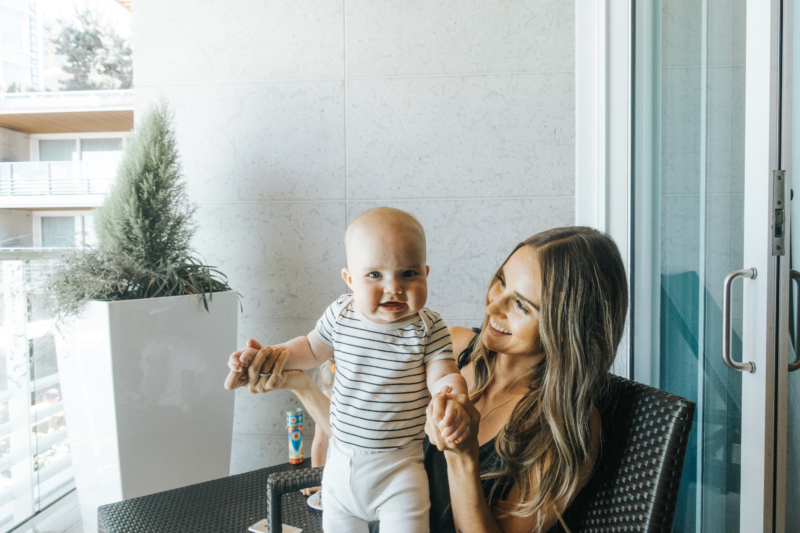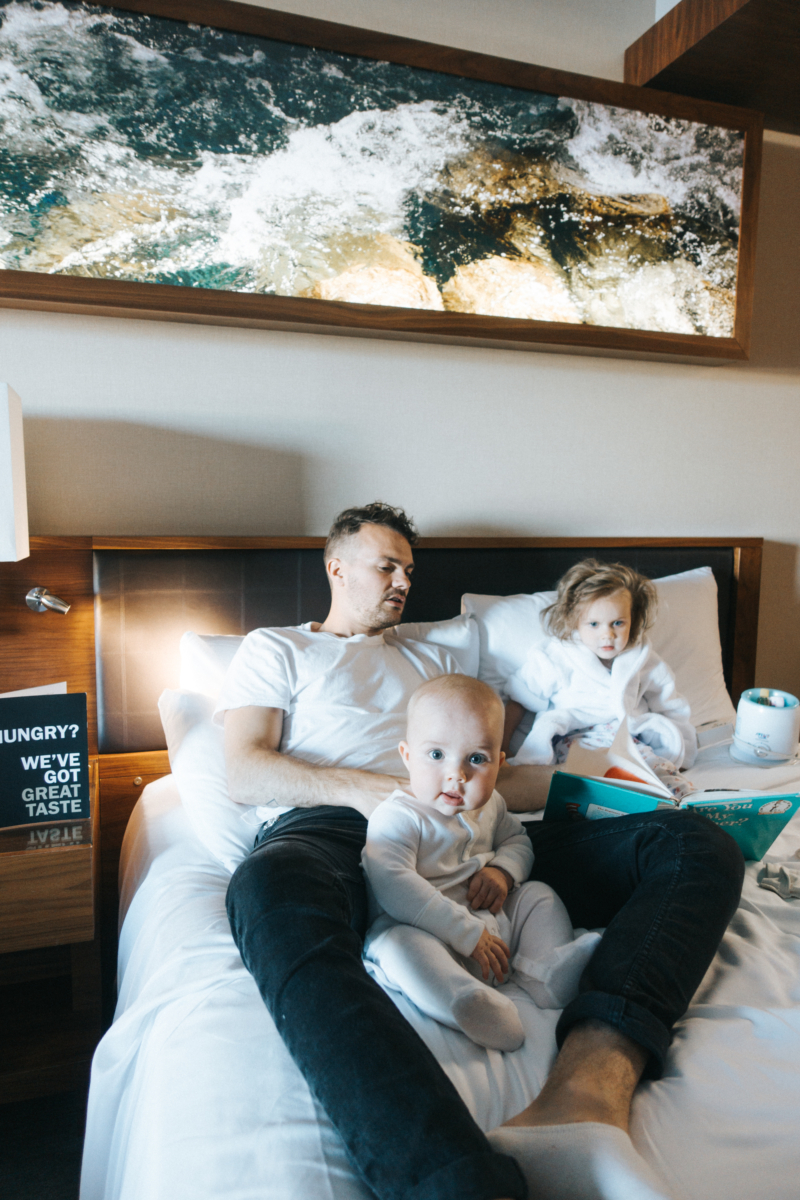 See that "Hungry we've got great taste" menu… We didn't shy away from that. Nothing wrong with some Sriracha Wings & Beer at 10:30pm, right? That's the beauty of the Stay and Taste Package, when booking with the package you receive a $50 dining credit for each day of your stay.
Our room had a balcony overlooking the pool deck which was perfect for us because once the kids went to bed we sat outside there with a fireplace and champagne and watched the sunset. If you're going to room bound by sleeping children this is a pretty good setup.
If you're local or visiting Vancouver I recommend staying at the Fairmont Pacific Rim, we can't wait to bring the family back for a little getaway in our own city.