The past few weeks we have spent endless hours in the backyard. I'm so thankful for sunny days that we can be outside and playing in the heat, it's what childhood memories are made of!
In the Summer when we're expecting a warm week I hear people constantly warning "Wear sunscreen!" but people often forget about the importance of also wearing sunglasses. Just as important as protecting your skin from UV rays is protecting your eyes from them.
I am an IRIS ambassador, a Canadian company that is a big on eye care & eye wear. They have a wonderful optometry team that have helped me get set up with the proper eye care I need and they also carry a large selection of all my favourite frames.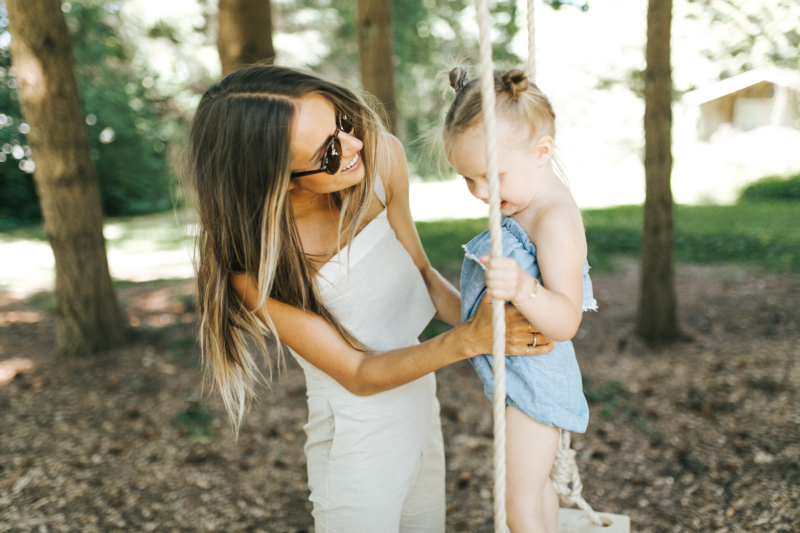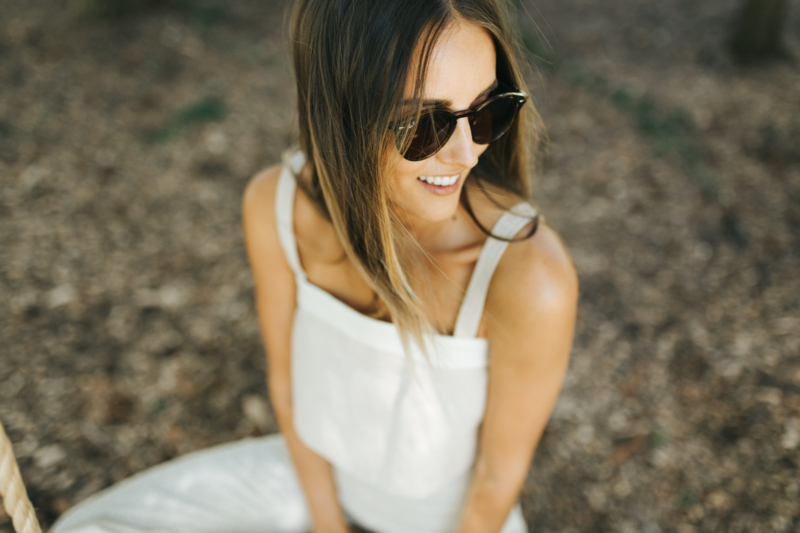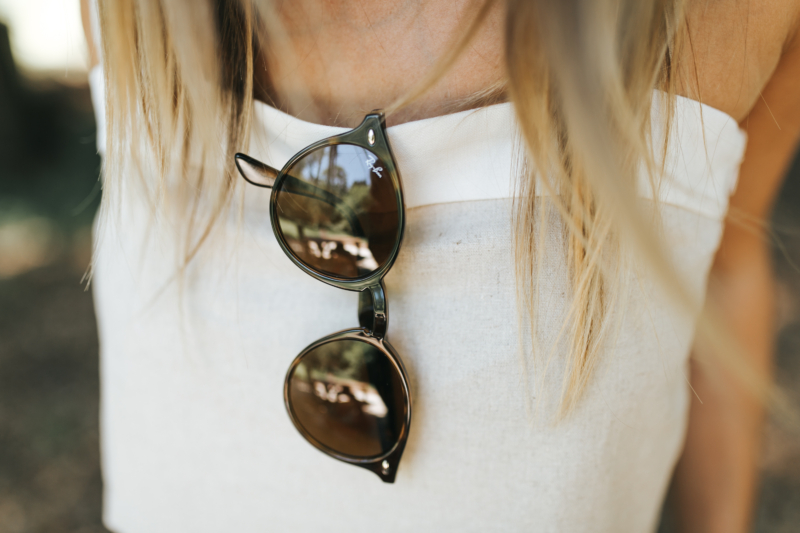 These Ray Bans are great for playing around outside. They are my go to pair of sunglasses for the yard, beach, or bike rides. They're just comfortable, they have pretty warm tones to look through and the round shape gives full sun coverage, it's not sneaking in the sides like some of my smaller framed pairs.