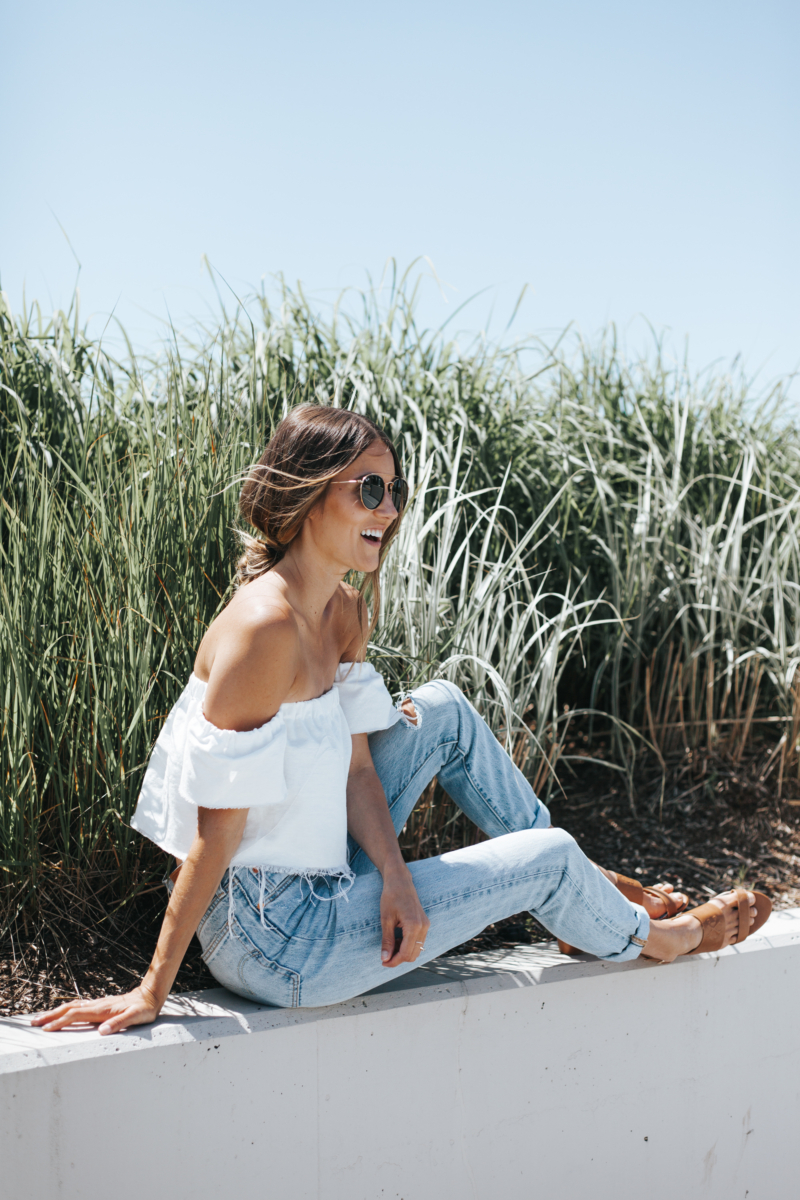 Summer, is that you?! It's finally feeling warm in Vancouver and all is right with the world. Time for barbeque's, shorts, campfires, and sunglasses.  
I'm always a sucker for the classic Ray Ban Sunglasses and this pair is my favourite yet. Since becoming an IRIS ambassador I've shared lots of frames with you, and I've also been learning about the importance of taking care of your eyes. Something most of us don't think about until it becomes a problem. But properly protecting your eyes from UV rays can prevent cataracts when you age.
Your eyes, just like your skin, can sunburn. So go ahead, get the shades, it's for you health after all 😉 Sunglasses for your eyes are the same as sunscreen for your skin.
IRIS carries a large selection of designer frames, some of my favourite being Ray Ban, Tom Ford, Michael Kors and Maui Jim… you really can't beat looking through a pair of Maui Jims.