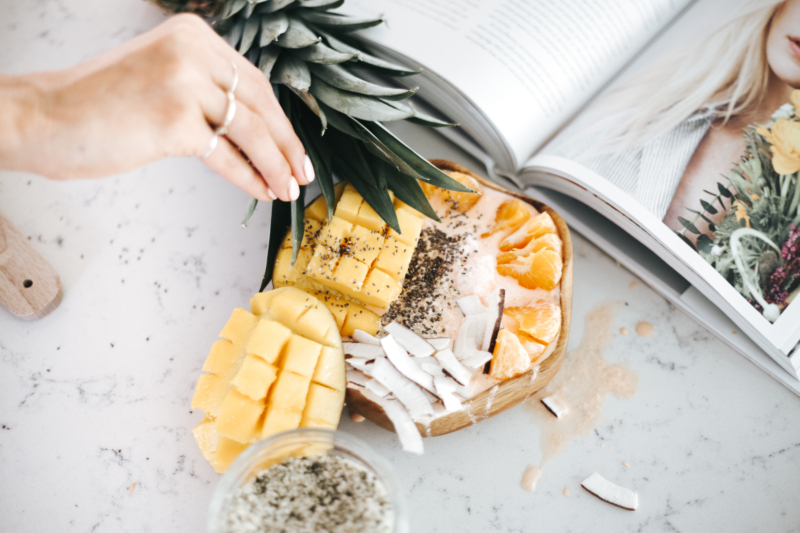 I've teamed up with Florida Orange Juice to share some of the benefits of their sweet, refreshing, delicious OJ!
Good quality orange juice, without added sugar, has a lot of great health benefits including Vitamin C (a necessity in this house, with littles always trying to bring cold germs home with them), Potassium, which helps maintain the body's fluid, electrolyte & pH balance (which is great post workout) and Folate, being pregnant 3 times in the last 3 years has made consuming folate on the daily a necessity.
We make smoothies a lot around here because it's a great way to sneak lots of healthy ingredients into Poppy, and it's my breakfast of choice topped with some fresh fruit & seeds. Here is a recipe for a smoothie bowl loaded with the health benefits that are packed into Florida Orange Juice's never duplicated flavour.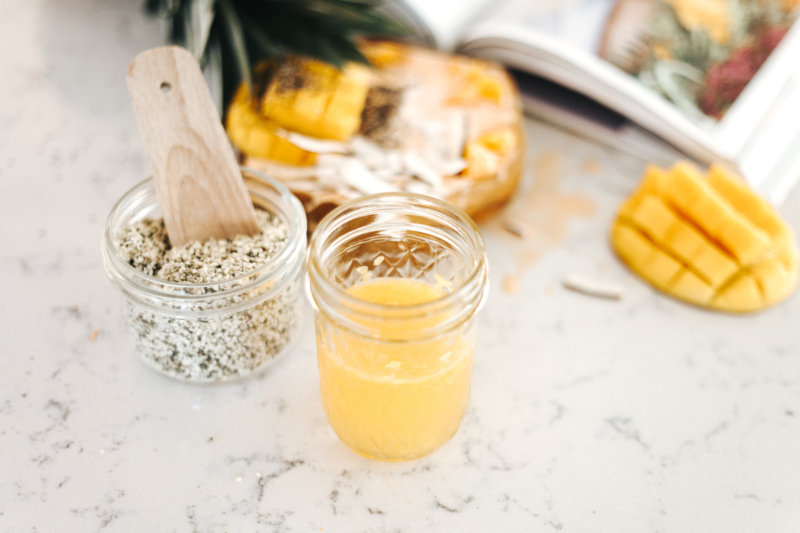 Sweet & Creamy Orange Smoothie Bowl
---
Ingredients
½ Cup Florida Orange Juice
1 Frozen Banana Sliced
1 Cup Frozen Mango
½ Cup Full Fat Coconut Milk
1 Tbs Coconut Oil
Add all ingredient to blender, starting with liquids. Blend until smooth. Top with ingredients of choice, I used Hemp Seeds, Chia Seeds, Mango, Mandarin Oranges, and Coconut Chips.
Enjoy!
#Sponsored by Florida Orange Juice