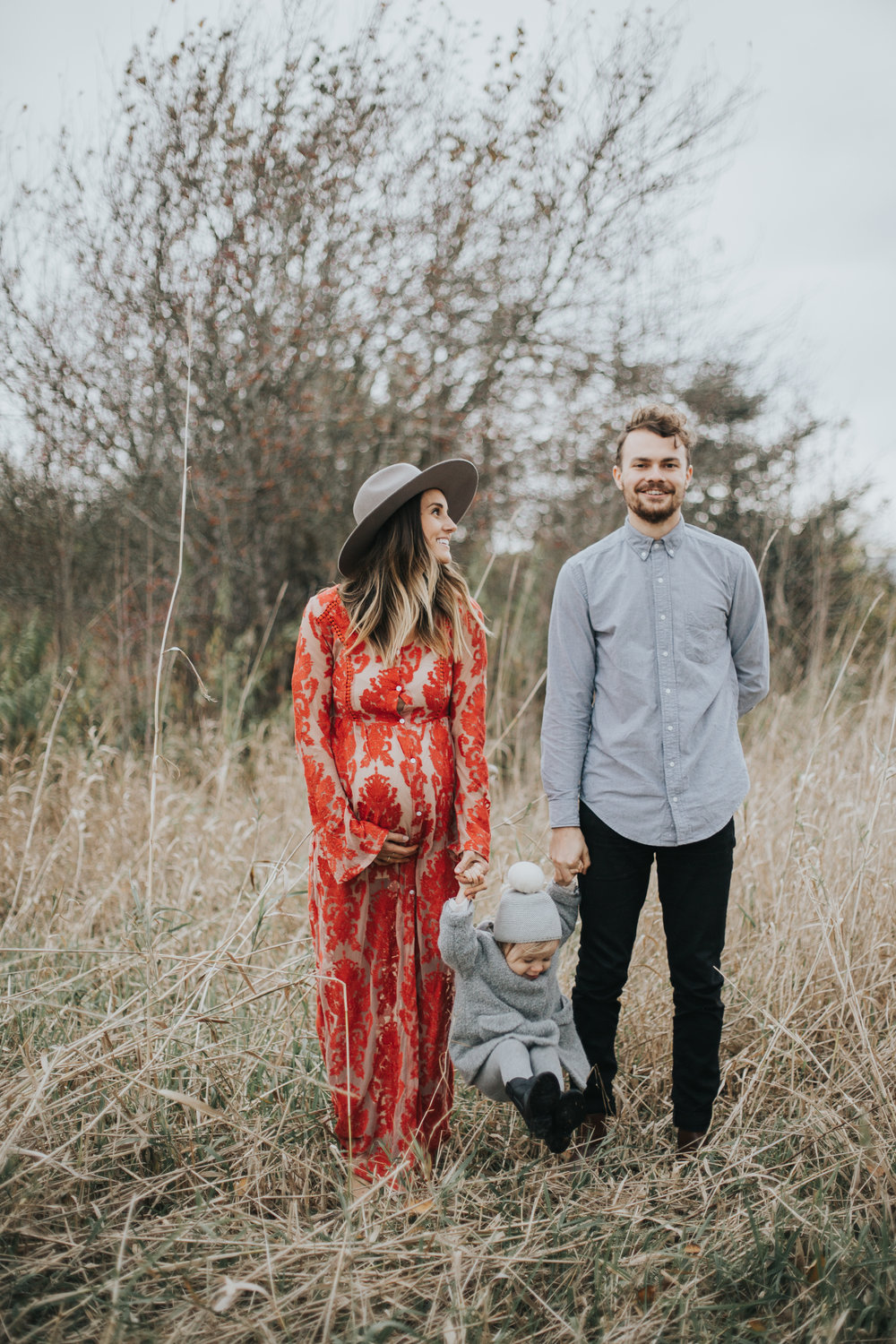 I cannot believe that the Christmas season is here, does time even exist anymore? We headed out last week with our good friend & photographer Elissa Crowe to take some family photos to order our Christmas cards from Artifact Uprising. If you haven't visited Artifact Uprising before, get ready to fall in love. They create products of all kinds with your photos, I've ordered many things from them in the past for our own keepsakes and for Christmas gifts.
We had our images printed on the Merry Christmas Card with Foil. You can choose between gold, copper, and silver, we went with copper. The cards turned out beautiful and have a blank back with space to write a personal message. One of my favourite pre Christmas activities and writing and sending cards!
Um, how old does that almost 3 year old look!
Family Photography: Elissa Crowe Photography located in the Vancouver area.
The maxi dress is no longer sold, but the same brand created a mini version (linked above).